15th November, 2012, Nifty Predictions, Sensex Nifty, 2012 Market Sensex
The Year 2013 – What do the stars say?
The following astrological predictions have largely been derived on the basis of Vedic Astrology. The calculations have been done considering the planetary transits aligned for the year 2013, the specific alignment of the natural benefic planets and the natural malefic planets. On the basis of the aforementioned, Ganesha foresees the following trends during the year ahead.
Expected Global Trends in the year 2013
During the first half of the year, thanks to the mighty Jupiter's favourable transit, the following countries may experience a marked, positive momentum in their growth and development –
Ireland, Persia, Chile, Australia, Georgia, Cyprus, Netherlands, Switzerland, South Russia and West Russia.
On the other hand, the Jupiter transit shall remain in favour of the following countries in the latter part of the year –
U.S.A., Belgium and Canada.
However, Saturn-Rahu combination may lead the following countries into some problems –
Argentina, Japan, Austria, Vietnam, Myanmar
Besides the aforementioned sketchy picture, Ganesha foresees the following trends for the year 2013 –
The relationship between India and China may go through a very sensitive phase in the year 2013. Border issues related to Arunachal Pradesh and Tibet may disturb the stability of these two regions, and may have a bearing on Indo-China relations. Moreover, India looks set to become a strategic partner to U.S.A.
There may be war-like situations in several countries including Pakistan, Iran, Iraq, Israel and Afghanistan. Terrorist activities may continue to rock these internal-crisis ridden countries. Relations between Iran and Israel also look set to deteriorate further. This may bear an increased adverse effect on the overall supply of the crude oil. Besides, Syria and Egypt too may go through enhanced political unrest. Chances of a new regime in Syria are foreseen.
Moving towards the Europe issue, Ganesha feels that the Eurozone crisis may continue to have a bearing on the overall global financial picture. This crisis may disturb the overall global scenario as well as the European Union. The European currency Euro also looks set to undergo a significant change.
Besides the political and social upheavals, some major changes may also take place on a broader level that would include weather and season changes. During the third quarter of the year 2013, Ganesha foresees windy spells hitting the Eastern Atlantic ocean and the countries falling along the Tropic of Cancer. During the last quarter of 2013, the countries falling on the equatorial belt may experience major or minor tectonic shakes. The Pacific Ocean and the South African coastal area shall also get covered in this belt, and thus may experience similar situation/s.
On the entertainment and arts front, Ganesha foresees some international iconic film/pop (entertainment by and large) souls departing.
Gujarati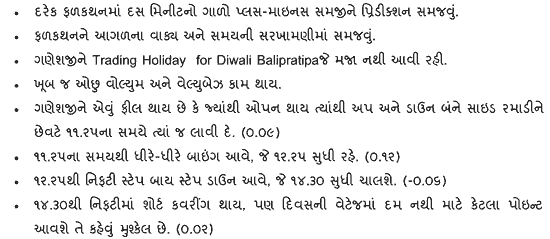 Hindi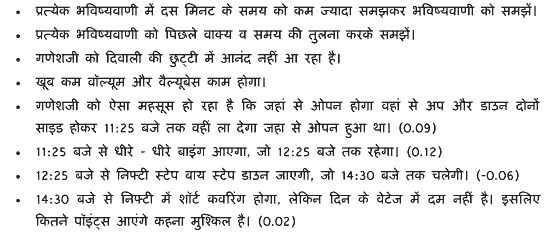 With Ganesha's Grace,
Dharmeshh Joshi,
09909941816
www.GaneshaSpeaks.com