You
might have got the dates of high volatility and wide fluctuation for
the month of March-11.

Right
from 1947 till 2010 various governments have presented 80 budgets.
This is the 81st
budget session.

Ganesha
has studied 23 of the latest budgets and noted that the budgets have
been presented 9 times when moon was in a fire sign, 4 times when it
was in a earth sign, 6 times when it was in a air sign and 4 times
when it was in a water sign.

Today
moon is in the Purvashadha Nakshatra of Sagittarius which is a fire
sign. In the past when P. Chidambaram presented the budget
27-07-1996 the market remain down (-1.8%) and the subsequent day
again the market remain down (-1.2%).

Of
the 23 budgets studied by Ganesha, the market trend on the day of
the budget was positive 11 times and negative 12 times.

Subsequent
to the day of the budget the market trends remained positive 9 times
and negative 14 times.

This
time around moon is eclipsed due to conjunction with Rahu on the day
of the budget and it is Maha Shivratri on 02-03-2011. Ganesha
advises you to avoid a long or short position and work only on stock
specific delivery basis.

The
market will remain very volatile on the day of the budget
presentation and hence it is profitable not to do anything.

Overall
the day is such that you will feel that your mind has blanked out.
Without the capability to accept deliveries Ganesha advises you not
even to sit in front of the TV. Note how the overall market remain
in the late evening news.
For detailed personalised prediction email us on stockmarket@ganeshaspeaks.com or call us on +91-9909941816

Gujarati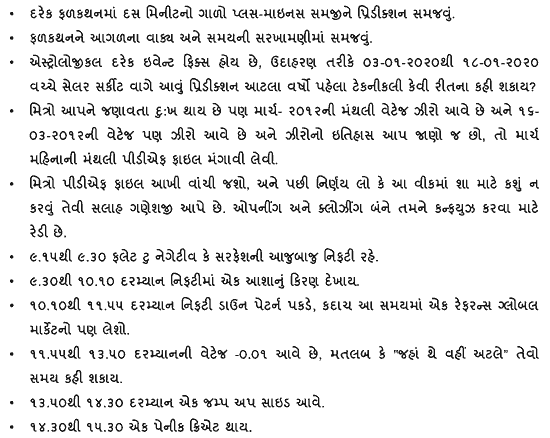 Hindi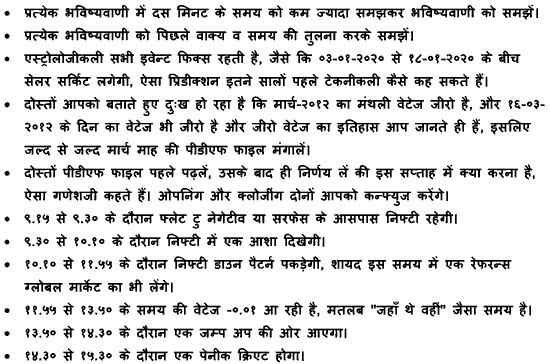 For further details, please contact customer care.
Telephone: 079 65221416
Mobile: +91 – 9909941816
Email: stockmarket@ganeshaspeaks.com