2009: Medical equipments' scam in Jharkhand, The Madhu Koda's Rice scam in Orissa.
2010: Delhi Commonwealth Games scam, Adarsh Society scam, IPL Commissioner Lalit Modi's scam, 2nd Spectrum's scam, LIC money matters scam. The market has been active despite calamities like earthquake, flood, Tsunami. But, taking technical, fundamental & astrological help you will be able to figure out where the index is likely to be in the years to come. It is mentioned in the same column in 2009.
Today, Moon is in the Swati Nakshatra of the zodiac sign Libra.
We had made predictions for the zodiac signs Virgo and Sagittarius, kindly download the PDF to know the remedies for the month of December.
Gujarati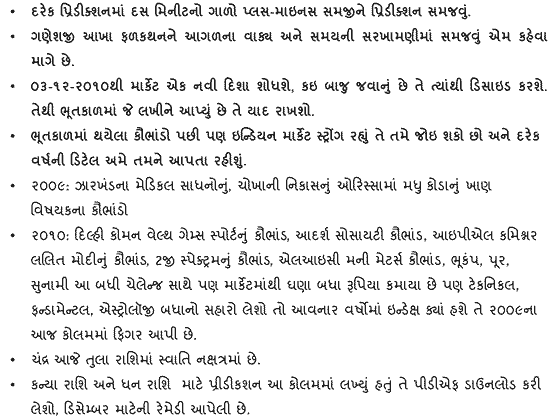 Hindi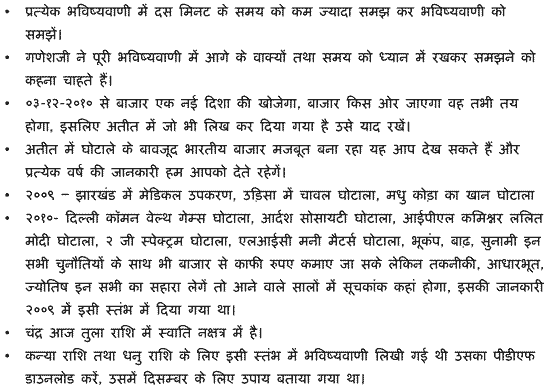 For further details, please contact customer care.
Telephone: 079 65221416
Mobile: +91 – 9909941816
Email: stockmarket@ganeshaspeaks.com