1997:
Sukhram Telecom scam, SNC Lavalin Power project scandal, and the
land scam & Chain Roop Bhansali scam in Bihar.

1998:
Teak plantation scam

2001:
UTI scam, Dinesh Dalmia stock scam & Ketan Parekh security scam

Today,
Moon is in the Uttara Falguni Nakshatra of the sun sign Virgo.

After
exiting the zodiac sign Scorpio, Mars is entering in the zodiac sign
Sagittarius.

One
year ago and again this year on 16th
November, in this column, Ganesha had asked you to stay away from
realty between 1st
November, 2010 to 30th
November, 2010, the result of which you must have noticed in the
last week.
For detailed personalised prediction email us on stockmarket@ganeshaspeaks.com or call us on +91-9909941816
Gujarati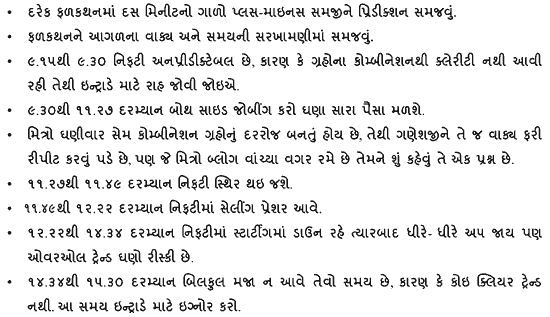 Hindi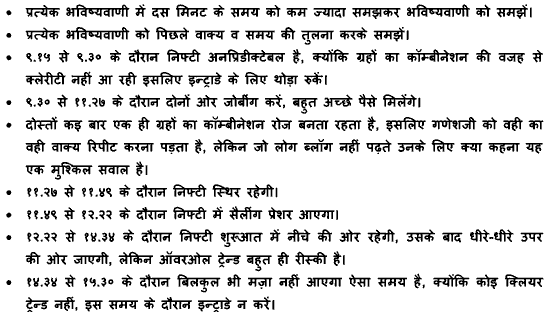 For further details, please contact customer care.
Telephone: 079 65221416
Mobile: +91 – 9909941816
Email: stockmarket@ganeshaspeaks.com