(Nifty_30.06.2014) July Monthly Predictions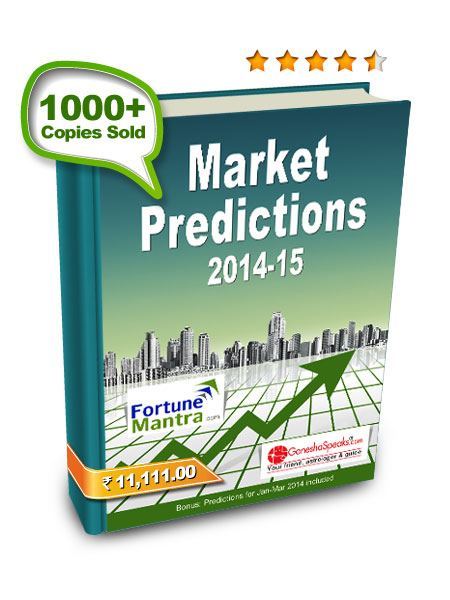 Aries: Work assignments and domestic duties shall keep you busy. However, you may face hurdles at workplace. Being anxious or careless may affect your work. Maintain quality and positivity, apply time-management skills to avoid getting overwhelmed. Travelling and communicating for business is indicated. As the pressure reduces, you shall become more confident, and will be ready to face challenges upfront. Do your best; patience, loyalty, and sincerity shall be rewarded eventually. Business profits too may increase moderately. Trying alternatives to increase turnover and making structural changes shall gradually improve situation. Although joint finances and inheritance issues may worry you, ensure completion. Interactions with spouse and parents shall increase. However don't be biased or judgmental, avoid arguments and frictions. Love life shall improve, due to a great rapport with beloved. Month-end shall be more favourable to propose someone. Be extra careful about your health, though. If you are already unfit, a small surgery is likely in the next few months.
Taurus: This month, you shall apply your imagination prowess and communication skills to the hilt, which shall assist even others to understand you better. Work pressure may not decrease soon, though. Anyway, your innate talents and experience will help you overcome the odds. Disagreements with co-workers are likely. Remain friendly at workplace, have faith in people and their abilities; don't trust anyone blindly, though. Stars are favourable for a moving to, buying or renovating a new office premises. Undertake home renovation and redecoration during the month-end. The month-end shall be hectic for businessmen. Many of you may be determined to earn an extra buck. Increased cash inflow is indicated, through recovery of debts or investments returns. Reduce unnecessary expenditure. Follow the suggestions of the elderly in the matters of investments and savings. In the latter part of the month, you may concentrate on domestic affairs, especially related to children. However, you may be away from your family for a while, and may miss them.
Gemini: You may come up with tricks and tactics to impress people, and gather attention, this month. Don't go overboard, though; Ganesha advises you to display your sense of humour within limits. On your own, you may feel quite sensitive around mid-July. However, find balance and avoid reacting impulsively. Work may be monotonous, and projects might move slowly. Also, you may be expected to work quickly and efficiently, towards the month-end. Yet, results may not be forthcoming, due to unexpected delays. Anyway, your patience and hard-work shall be duly rewarded. Be quick and practical to move ahead in business. Thankfully, profits may increase; expansion is likely. Official tours may prove fruitful. Financial gains through unexpected sources are foreseen. Strive to increase your savings; check existing investments. Sudden losses in speculative transactions are likely. Retrograde Mercury may influence your decisions negatively. Domestic matters may keep you tense. Remain positive, since you may have to take important decisions. Change your perspective!
Plan your investments wisely and earn maximum profits! Order your copy of Market Predictions 2014-15 NOW!
Do you want to know which companies' shares and stocks would be best for you to trade in? Avail Stock Special 1 Month and know 4 scrips that you may trade in to earn maximum rewards. We will also tell you the preferable price points at which you should transact for each company. You may also directly Talk to An Astrologer for reliable guidance on issues related to your personal life, business, career, relationships, education, property matters etc.
With Ganesha's Grace,
Dharmeshh Joshi,
09909941816
www.GaneshaSpeaks.com