28th April 2015 – Stockmarket and NIFTY Predictions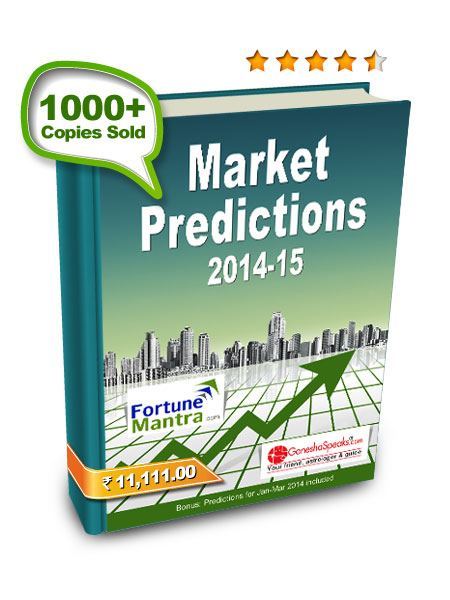 Please consider 10 minutes plus and minus in each prediction, and act accordingly.
Ganesha advises you to compare every prediction with the prediction of the previous time slot.
The Market Predictions 2015-16 Book is now out. Ganesha advises you to collect it as soon as possible.
Mercury has changed Signs to enter the Moon Sign Taurus.
On the dates—29-04-2015 and 30-04-2015-you must remain careful while trading in the stocks belonging to the sectors like real estate, chemicals, cement and any red coloured products like red chilies, red hued metals etc. Similarly, companies in these sectors too shall need to be careful.
05-05-2015, 06-05-2015 and 07-05-2015 shall be fruitful and favourable days for the scrips belonging to the Pharma sector, predicts Ganesha an entire week in advance.
From Opening to 10:00, Nifty shall trend around the surface, and shall pass time in this way.
Divide the time from 10:00 to 12:00 in two parts. The market trend shall be up in the first part, while it shall be down in the second, says Ganesha.
There may be buying in A Group stocks during 12:00 to 13:00, positive effect of which shall be visible at Nifty.
The time slot of 13:30 to 14:00 can be termed as the No Trading Zone, says Ganesha.
Nifty shall be Up during 14:00 to 15:00.
The last half an hour of the trading day shall be entirely unpredictable and unreliable. So much so that even if you are too keen to do intraday, you should ideally stay away.
Plan your investments wisely and earn maximum profits! Order your copy of Market Predictions 2014-15 NOW!
Do you want to know which companies' shares and stocks would be best for you to trade in? Avail Stock Special 1 Month and know 4 scrips that you may trade in to earn maximum rewards. We will also tell you the preferable price points at which you should transact for each company. You may also directly Talk to An Astrologer for reliable guidance on issues related to your personal life, business, career, relationships, education, property matters etc.
With Ganesha's Grace,
Dharmeshh Joshi,
09909941816
www.GaneshaSpeaks.com