14th August 2014 – Stockmarket and NIFTY Predictions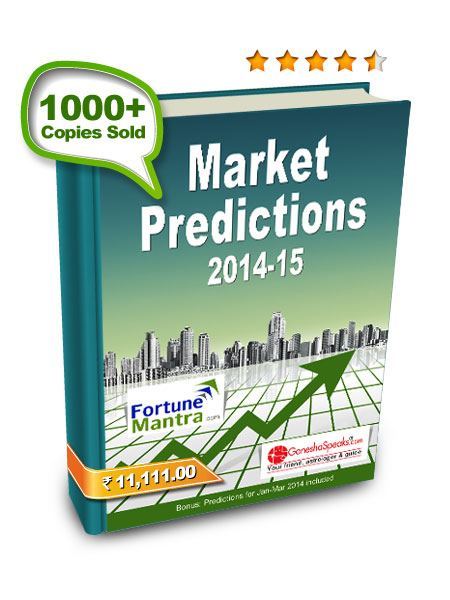 Please consider 10 minutes plus and minus in each prediction, and act accordingly.
Ganesha advises you to compare every prediction with the prediction of the previous time slot.
On account of Independence Day, Nifty shall remain closed on Friday – 15th August 2014.
Tomorrow being Independence day, which is followed by Saturday and Sunday respectively, so avoid taking any long position.
Today, you may just focus on Intra-Day.
Ganesha is looking at the next week just like the 20-20 cricket match. Daily profit and loss is likely and forget F&O else you may lose the money of the entire year in just a week.
Today, the coalition of Moon and Ketu shall confuse you a lot – as to whether to buy or sell at Nifty, so you shall operate today with a dual mind set.
The first half an hour from Opening, just avoid trading at Nifty.
From 9.45 to 11.45, Nifty shall be up.
During 11.45 to 12.30, Nifty shall be down.
Between 12.30 and 14.00, Overall, Nifty shall remain up.
From 14.00 till 15.00, Nifty shall remain down.
Last half an hour, Nifty shall be up.
Next week is very crucial, also its quite complicated and difficult to understand, so if you are reading in advance, you shall have to take position accordingly.
Plan your investments wisely and earn maximum profits! Order your copy of Market Predictions 2014-15 NOW!
Do you want to know which companies' shares and stocks would be best for you to trade in? Avail Stock Special 1 Month and know 4 scrips that you may trade in to earn maximum rewards. We will also tell you the preferable price points at which you should transact for each company. You may also directly Talk to An Astrologer for reliable guidance on issues related to your personal life, business, career, relationships, education, property matters etc.
With Ganesha's Grace,
Dharmeshh Joshi,
09909941816
www.GaneshaSpeaks.com