(Nifty) Rahu Ketu Transit on 12th July – Moon Sign Predictions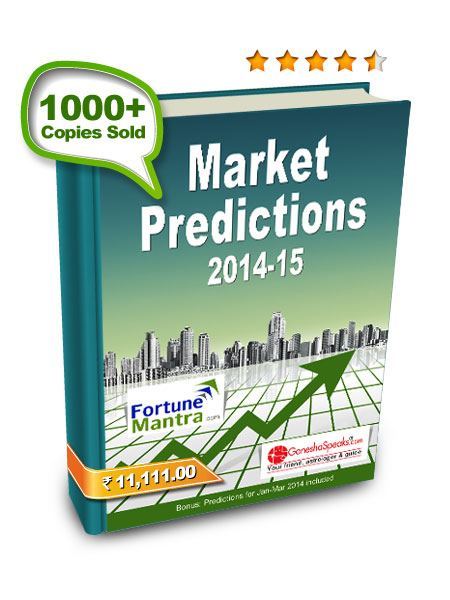 On, 12th July 2014 at 21:51:06 the feared Shadow planets "Chaya Grah" Rahu and Ketu will change their Signs. Rahu will enter Virgo and Ketu will enter Pisces. Their movements will affect each Moon Sign/ Ascendant Sign differently.
Aries: Rahu will move to the 6th House. This House signifies day to day routine, work, enemies, ailments and job. Health issues may increase, but thankfully your health reports would not have anything wrong. You may suffer from disillusionment and disappointment at work place, and would begin to think about quitting or changing. Your enemies will increase.
Taurus : Rahu will be in the 5th House. This House signifies education, creativity, new ventures, children and stock-markets. There may be hurdles and illusions on the academic front. You may be left feeling confused. Conception is likely, but miscarriage is also a possibility. With appropriate care, medical help and blessings of Lord Shiva, situation may be salvaged. You may end up investing in wrong scrips at stock market.
Gemini: Rahu will be in the 2nd House, signifying comforts, pleasure, happiness, and Ketu will be in the House of Karma. You may end up taking wrong/ negative actions or may end up changing your job – all of it under negative influences. Ones associated with land and building sectors will need to be extra careful now, as the possibility of incurring losses is high. Be careful, and avoid over spending.
Cancer: Rahu will be in your 3rd House. This House signifies apprenticeship, short travel, immediate surroundings, practical aspects of life etc. However, owing to Jupiter's strong support through your Sign, you may not have to face much of the unfavourable results. Yet, if you are associated with fields like travel, tourism etc., there mat be challenges. Overall the results of your efforts may take longer to come than expected.
Leo: Rahu will be transiting through the 2nd House, the House of Money and Material Goods. This may be a problematic thing. Your family life too may get affected. Be careful, as your rude comments may spoil your relationships. Decisions taken with respect to monetary investments may go wrong, and your overall income may decrease. Problems may spring from unexpected sources. Be very careful.
Virgo: Rahu will be transiting over your Natal Moon, which may tend to block and suffocate you on many fronts. You may remain anxious, confused and dissatisfied for reasons unknown. Health and mental peace may suffer, and you will need to work harder than usual to derive the desired results. Worship Lord Shiva regularly to cut down the ill effects, suggests Ganesha.
Libra: You will finally heave a sigh of relief! Things shall ease considerably for you, especially after a long and tumultuous journey of last 1.5 years. Yet, don't lower your guard entirely, warns Ganesha. Rahu will be in your House of Loss, so you may remain worried about your expenses and finances. Also, with Saturn moving in your Money House post November, you may see a sudden surge in your expenditure. Steer clear of legal matters and wasteful spending. Chant MahaMritunjay Mantra, and worship Lord Shiva.
Scorpio: With Rahu transiting through your Gains House, you may not have much to worry, feels Ganesha. Yes, you may not get expected results, despite working hard, and success may seem to dodge you at various moments, overall you shall be slightly better placed than other Signs. Students will need to be quite careful. Pregnant women shall run a risk of losing their pregnancy. Be careful.
Sagittarius: Rahu will be transiting through the House of Karma, whereas Ketu will be transiting through the House of Pleasure and Comforts. As a result, with this transit you shall emerge a stronger person. For your business, profession, job, reputation, you will have to be pretty careful – these areas may get disturbed under the influence of shadow planets. Try to keep a polite and calm disposition.
Capricorn: Rahu will transit through your House of Destiny and Ketu through your House of short travel, secondary education and apprenticeship. You may encounter some difficulties, while travelling. Health issues of elderly family members, particularly your father, may keep you tense. Matters related to foreign lands and import-export business may also go through a rough patch. You may feel that your luck is not favouring you.
Aquarius: Rahu will now transit through your 8th House and Ketu through your Finance House. As a result, you may have a difficult time balancing the inflow and outflow of money. Struggle is foreseen in money and inheritance matters. Surgeries are best avoided, as of now. Also, take good care about anything you say and discuss – you may become harsh and blunt, and may end up getting into disputes.
Pisces: Rahu will move through your 7th House, bringing you illusions and confusions about your relationships and connections on various levels. Partnership business must not be started as of now. There may be differences of opinions with beloved, and you will have to be very careful. Avoid being aggressive on the marital front; be cooperative. Steer clear of legal hassles. Your rivals may try to dominate your decisions and actions; be prepared for that.
Plan your investments wisely and earn maximum profits! Order your copy of Market Predictions 2014-15 NOW!
Do you want to know which companies' shares and stocks would be best for you to trade in? Avail Stock Special 1 Month and know 4 scrips that you may trade in to earn maximum rewards. We will also tell you the preferable price points at which you should transact for each company. You may also directly Talk to An Astrologer for reliable guidance on issues related to your personal life, business, career, relationships, education, property matters etc.
With Ganesha's Grace,
Dharmeshh Joshi,
09909941816
www.GaneshaSpeaks.com