(Nifty_02.07.2014) July Monthly Predictions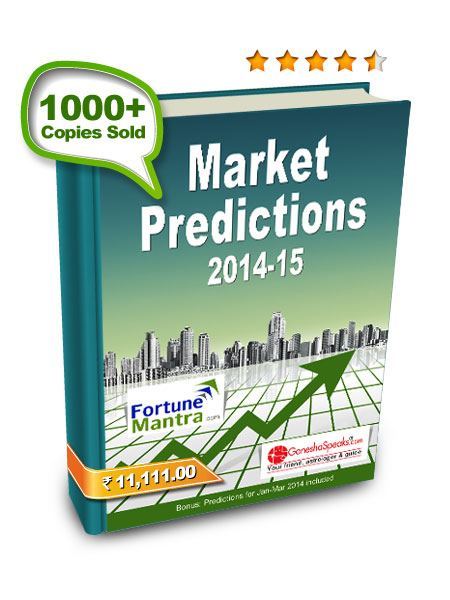 Libra: This looks set to be a favourable month for your career and business. Efforts shall bring you desired results, leading to monetary gains and enhanced social status. Relations with seniors at the workplace shall be cordial. On the business front, spend on advertising and publicity to make your presence felt in the market. Although, your financial condition shall improve, do not indulge in wasteful expenditure. Curtail your expenses, and closely watch your cash inflow and outflow. Avoid taking any major decisions, especially regarding your personal life, though. Do not become arrogant, selfish, or angry now or else you may deeply hurt your dear ones. Also, try not to criticise your loved ones, else relationships may go sour. Work commitments shall keep you busy, and family members too may demand your attention. Anyway, you shall nicely manage both personal and professional matters. You may have health problems, if you eat junk food. Take care! And, do take a break from work.
Scorpio: The time is auspicious for turning a new chapter in your work as well as personal life. You may encounter challenges, yet the problems shall be sorted out comfortably. Also, try getting rid of nagging issues permanently. Good thing is that this month shall bring an extraordinary phase for your career and business, says Ganesha. Try to give your best; work conditions shall gradually improve. You shall accomplish your goals, earn love and respect from your colleagues. Your sincerity, hard-work and achievements shall make you popular outside your organisation too, inviting lucrative job offers. However, don't change, unless you are sure about the work environment at the new organisation. You may expand your business. All in all, largely you shall be occupied with career and business matters this month, leading to your family life getting sidelined. Try striking a balance between work and home, even if it may seem difficult. You shall readily carry out responsibilities that may even put you in the limelight. Students shall also receive good news.
Sagittarius: You shall be very busy and hardly have any time for yourself. Utilise this period to improve your communication skills, and for building strong personal and professional relationships. Your energy levels shall be high, hence you should now initiate new projects. However, pay enough attention to ongoing projects. Routine life may bore you, so tweak your schedule a bit, and change your habits to refresh yourself. You can expect positive developments in your life. At work, you shall become popular and earn a pat from your seniors and peers. Financially, things may change for good. However, expenses shall increase sharply, hence you should save for emergencies. Your personal life may be full of ups and downs. Singles may come across someone interesting and married couples shall enjoy conjugal bliss. If there are some misunderstandings with your spouse, you should resort to written communication to sort things out. You may explore metaphysical matters and meet spiritual leaders to find out your purpose in life.
Plan your investments wisely and earn maximum profits! Order your copy of Market Predictions 2014-15 NOW!
Do you want to know which companies' shares and stocks would be best for you to trade in? Avail Stock Special 1 Month and know 4 scrips that you may trade in to earn maximum rewards. We will also tell you the preferable price points at which you should transact for each company. You may also directly Talk to An Astrologer for reliable guidance on issues related to your personal life, business, career, relationships, education, property matters etc.
With Ganesha's Grace,
Dharmeshh Joshi,
09909941816
www.GaneshaSpeaks.com