Lord Shiva's Blessings On Birthday Is A Stepping-Stone To Success
Earning Lord Shiva's blessings remains an essential aspect of your life to achieve the dreams. And there couldn't be a better day than your own birthday. Attain divine blessings, vanish all your future obstacles, and lead a life that you desire by gaining immense positive energies generated by Rudrabhishek Puja.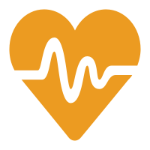 Gain Health & Protection from incurable diseases

Gain Prosperity, Wealth & Progress faster by removing obstacles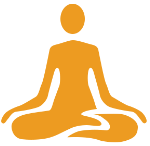 Experience Peaceful Mind & Overcome Fear & Phobias
Weaken the influence of unfavorable Planetarycombinations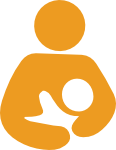 Resolve issues related to childbirth & Progeny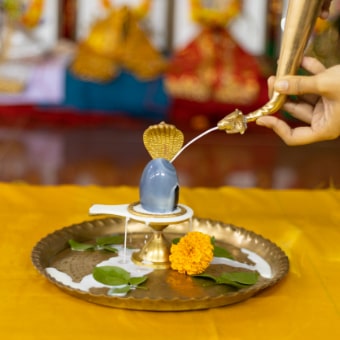 Why Perform Rudrabhishek Puja On Your Birthday?
The lord of all the nine planets and time - Shiva can be pleased, in the easiest manner, by performing Rudrabhishek Puja. And performing such high energy-generating Puja on your birthday can shine your future in the most unimaginable way.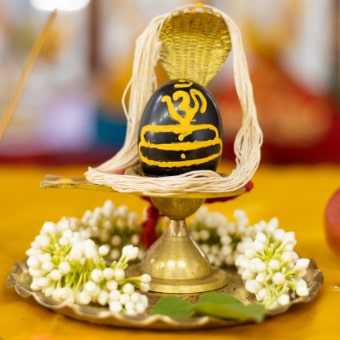 Celebrate Your Birthday With Great Auspiciousness
We often regard birthdays with parties and enjoyments - but the most ideal way of celebrating remains the one that garners you life-changing positivity, blessings, and divine energies. Welcome auspiciousness to your life on the most important day of the year - Your Birthday - by performing Rudrabhishek Puja.
How Does our Group Puja System Works?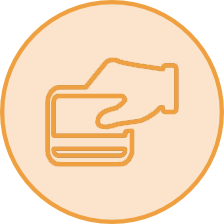 We can't help you unless you take the first step. Make Online Payment & Fill Personal Details.

After you successfully submit your form, you will get a call from our Puja expert and help you solve your doubts about online Puja.
Panditji is allocated to perform Vedic Rudrabhishek Puja. You can participate in live Puja with other devotees via Google Meet.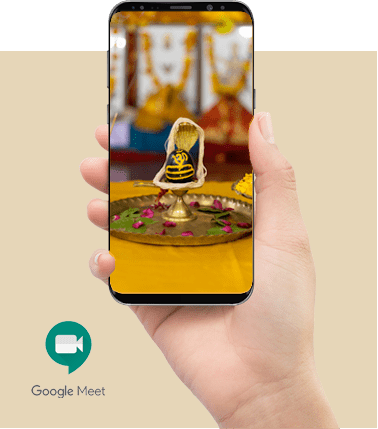 What is Online Puja
Online Puja enables you to perform rituals safely at home, without any outside hindrance.
Professionally organised by Vedic Experts; inclusive of Puja Samagri.
Vedic Experts perform Puja on your behalf.
E-Puja/Online Puja is as effective as compared to regular Puja.
The positive energy generated during the Puja is successfully transferred.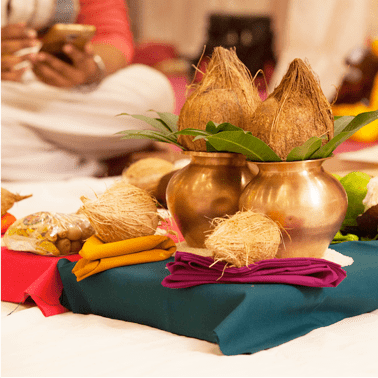 How does Online Puja work?
A dedicated Panditji is allocated to perform your Puja. The Puja will be performed in the following manner:
Your Sankalp will be taken in order to align Puja with your purpose, thus making it personalised.
Panditji will then perform Puja as per strict Vedic Rituals and Customs.
At the end of Puja, Panditji will transfer the positive energy generated during the Puja - this process is called Shreya Daan/Sankalp Purti.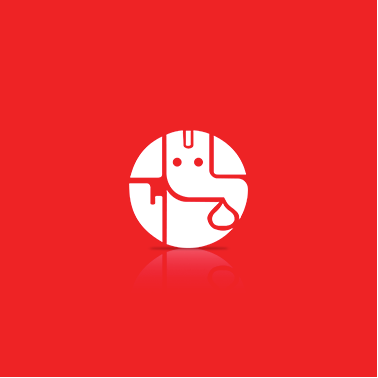 Why GaneshaSpeaks.com?
GaneshaSpeaks.com is an online portal to make your path to divinity easy and convenient. Seeking divine blessings and paying homage to the Almighty is now available at your fingertips.
Special Puja room.
Puja with Vedic Standards by Experts with 25+ years of experience.
Use of high-quality Puja Samagri.
We assure that Puja will be conducted for you on the most auspicious day.
Frequently Asked Questions
How will the Puja be performed?

Will my physical presence be required?

No. The beauty of this process is that you are not physically required to be present while the Puja is being done. You can safely seek blessings at the comforts of your home.

How long is the Rudrabhishekam Puja?

Generally, it takes 2 to 2.5 hours. To get maximum benefits it is advisable to chant "Om Namah Shivaya" while the Puja is being performed.

What details do you need to join group Puja?

To join group Puja, we only need your name and contact number.

After performing this Puja when can I expect results?

The Rudrabhishekam Puja is a very powerful process and it generates a considerable amount of positive energy. With full involvement and faith during live group puja, you can get the results within 2 to 3 months.

What If I get late in joining Puja? Will the Puja get delayed?

First of all, you are requested to join the Puja on time. In case you are late, Pandit ji will start the Puja on time and will perform it with your name on your behalf.

Will the Puja be two-ways? Will there be any communication between me and Pandit ji?

Pandit ji performs the Puja with utmost dedication, concentration, and authentic rituals - during which there will be no two-way communication with the Pandit ji to ensure the efficient flow of Puja.

What if my Puja gets disconnected in between and I am unable to join again?

Pertaining to this issue, please make sure that you have a good & stable internet connection at your place. If the connection gets disconnected during the Puja, it will be performed/continued by Pandit ji with your name on your behalf.
Easy, Transparrent & Convient
Payment methods
We accept all major Credit and Debit Cards and payment modes.

Delivery in 72 hours
We put in best efforts to ensure that the services and products that you order reach you within 72 hours and our Astrologers work

100% Satisfaction
Guaranteed
By associating with us, you can be assured of premium services and high-quality products with super fast delivery. Your satisfaction, our motivation!

Leverage this divine opportunity to turn your birthday into the most favourable and beneficial one - Perform Live Rudrabhishek Puja.
Pre-Book Rudrabhishek Puja On Your Birthday @
90% Off