How can Grief Counseling help you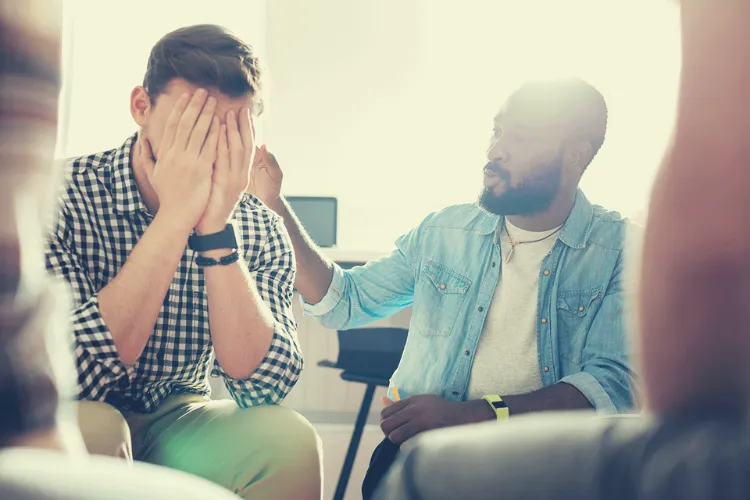 The COVID-19 pandemic has been a boon to people who got to spend quality time with their families. However, it has also been a curse for many who lost their near and dear ones to the pandemic. Despite the threatening consequences, it was responsible for spreading mental health awareness, more than ever before. Half the world experienced 'grief', a neglected yet powerful emotion.
Do you require to go to a counsellor when you're grieving? Oh, but how will the counsellor understand what you're going through when you've lost someone close to you?
Many people stumble across some of these questions. People might think that it's natural to grieve after the death of a loved one and that they don't need to see a counsellor.
Contrary to popular belief, research has proven that 15-20 % of individuals who experience grief have been reported to cope either in unhealthy ways or act out to be emotionally distant and disoriented. They might also isolate themselves, experience anxiety and a crushing sense of helplessness.
---
Grief Counseling - Definition
According to the American Psychological Association (APA), 'Grief Counseling' refers to "the provision of advice, information, and psychological support to help individuals whose ability to function has been impaired by someone's death, particularly that of a loved one or friend. It includes counseling for the grieving process and practical advice concerning arrangements for the funeral and burial of the loved one."
This term is used interchangeably with 'Bereavement Therapy', which is defined by APA as: "therapy or counseling provided to individuals who are experiencing loss following the death of a loved one. The therapy may address issues of separation, grieving, and carrying on with life."
Having said that, it isn't just applicable for and after the death of a loved one! Grief, as an emotional experience goes beyond the commonly understood emotion. It can stem from some other loss like a breakup, loss of a job, that important deal, a near and dear friendship, or even because you lost your pet to an illness. Whatever it may be, grief is a powerful experience that people on the path of healing go through, in order to heal themselves completely.
Seek Grief Counseling at Ganeshaspeaks.com by downloading the app.
---
Grief Counseling - Goals
The first and foremost goal of grief counseling includes acknowledging the pain, understanding the trigger and understanding that the process of grieving will be unique to every individual.
During the course of counseling, the counseling aims to take out as much information from the client as possible regarding the event, the bond they shared, how the death of their close one impacted them, what were the changes that took place and how have they been dealing with the changed situation.
The purpose of this is not just to take out information, it does deeper than that. By taking out this information, the counselor helps the client to open up and vent out the bottled feelings. Through this, the client becomes aware of how they have been dealing with the situation and can mindfully change the dysfunctional patterns.
Grief counseling helps to establishing new connections and obtain further emotional support while validating the past and having the loved one remembered. The goal is to create a safe space where you can gently let go of your emotional burden and learn some new skills that will aid in your healing.
---
Grief Counseling - Techniques
Some therapeutic techniques that are helpful in grief counseling include the following:
Cognitive Behavioral Therapy– Through the process of CBT, unhelpful or dysfunctional patterns are targeted, client is taught cognitive restructuring and a new narrative is developed which leads to adaptation of a healthy behavioral pattern.
Acceptance and Commitment Therapy– ACT helps to accept the feelings of loss, understand negative emotions rather than distancing from them, shifting the focus to the here and now, and overcoming difficulties.
Group Therapy– Group therapy is effective after a certain number of sessions with the therapist. In this process, when a client hears not just similar stories but also how people overcame their grief, it gives them a different perspective to look at life which is not just straight out of the books but is also tried and tested in real life.
Expressive Arts Therapy– This is yet another less known yet helpful way of dealing with loss. Sometimes, a person is unable to express directly what they are feeling. In such cases, expression through various artforms and uncovering the hidden meaning helps to cope better.
"Grief isn't something you fix; it's something you honor. There's no flash sale, weekend retreat or quickly found solution. We often dream of a comeback from grieving, when the healthiest thing we can do is aim to come-through, by waking up every day and honoring our relationship with loss and how we feel in each moment that follows."
― Addison Brasil
---
---
Get 100% Cashback On First Consultation