Finding A Psychologist Has Become Easy, Let Me Show You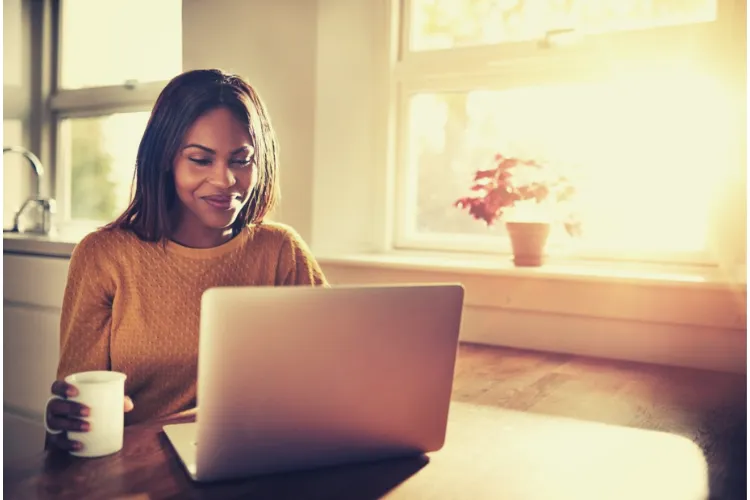 The World Health Organization (WHO) states that mental disorders are typically characterised by a combination of abnormal thoughts, behaviours, perceptions, emotions, and interpersonal relationships. As a result, the biological, psychological, social, and occupational functioning of the affected individuals as well as their family members is dysfunctional. Mental health problems can be caused by a variety of variables, including genetic, social, cultural, economic, political, and environmental ones. India has the highest prevalence of mental and behavioural disorders, according to the World Health Organization. The treatment gap for various mental health illnesses ranges from 70% to 92%, despite the fact that every sixth Indian needs mental health assistance.
---
Steps to finding a psychologist
Seeking mental health assistance may feel intimidating, but many people discover that just having a plan in place is beneficial. Your search can be guided and navigated more effectively with the aid of a strategic plan. You could just have the courage you need to get started if you know that others have used these similar procedures to receive psychiatric or psychological  support. Knowing that we are not alone might often give us the courage to seek assistance.
---
The steps listed below can help you get started if you've been wondering how to find a psychologist
Identifying your final objective is  one of the most crucial steps on your trip. Prior to beginning, some people find it helpful to write down their goals. Knowing exactly where you want to end up could help you get there. Start by asking yourself what your mental health challenges are. Before starting your search, take the following into consideration.
What do you require support with?
Where are you having trouble in life?
Are you aware of any triggers? Can you name it, if that's the case?
What are your objectives in working with a psychologist?
What would you like to happen?
You're ready to start looking for your new psychologist now that you've decided what you intend to gain from receiving therapy, but how do you discover the proper one? You fortunately have a range of options to help you in your search.
---
Let's get you started
Obtain a recommendation from a friend or family member — When in doubt, ask someone you can trust (especially if you're trying to figure out where I can locate a psychologist). You can save time and effort by asking a local friend or family member for a recommendation. Seeing an expert who is close to home or their place of employment can be quite beneficial for many people. It is now even simpler to attend appointments and maintain your motivation to continue getting treatment.
Find a psycholigst by consulting your main General Practioner – If you have a family doctor or primary care physician, this is a fantastic place to start. Since primary care doctors are already familiar with you and your medical history, they could be better equipped to match you with a psychologist who will work well with you.
Check online psychologist listings or professional associations – If you use the correct online psychology directories, they can be a beneficial resource. Check out respected websites that make it a point to only identify qualified psychologists. There is no assurance that you will find a qualified (or decent) expert while using directories that only ask for a fee to be listed. You may easily filter further using other search elements like "search by distance" or "search by specialty" in the following digital directories while looking for "how to find a psychologist near me."
Read reviews – they are much more valuable than a thousand words if a picture is worth a thousand words. You can learn so much about a psychologist's skills beside their demeanour, working style with clients, communication style, and so much more from reviews written by other clients. If you start with someone else's experience, finding the proper fit might be a lot simpler.
Search by specialty or field of study or emphasis — It can be useful to start your search by limiting psychologist by specialty if you're suffering with a recognised condition, such as depression, an eating disorder, bipolar disorder, or post-traumatic stress disorder (PTSD), for example. Finding someone with extensive experience in the area you need help with can significantly speed up your recuperation.
Try to evaluate the therapist's fit and practice philosophy at your initial consultation. A list of your current medications, a list of any test results, health records, hospitalization records, and records of psychological testing should all be brought with you to the appointment. Select a psychologist with whom you feel at ease discussing your demands for information. Ask a question and see their response when you first meet them. Does he or she encourage your inquiries and provide you with clear answers? Embrace your gut feeling. You will need to establish a trusting relationship with your therapist, which could take months or years. Choose a professional who demonstrates an interest in getting to know you, who will take your treatment preferences into account, and who will respect your decision-making process.
Finding a psychologist is easy. Checkout our qualified psychologists at Ganeshaspeaks.com. Download the app now to speak to them.
---
---
Get 100% Cashback On First Consultation