Are You All Set For The 2023 Chaitra Navratri?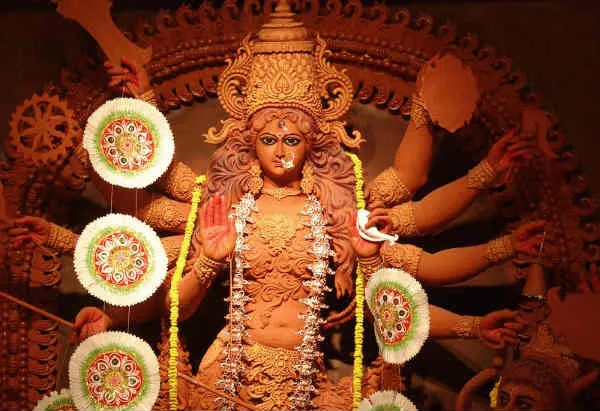 Yet another festival in the Hindu calendar that is full of fervour and enthusiasm! Yaas, we are talking about Navratri, the grand fest of 9 nights, celebrated across the states of India. In theory, people observe four types of Navratri in a year. The Sharada or Shardiya Navratri is the most famous of all. It is celebrated post-monsoon and observed to glorify the Divine Feminine Goddess, Durga Maa.
Chaitra Navratri, on the other hand, is another seasonal fest wherein Ghatasthapana Muhurta is given the utmost importance. It is mainly celebrated in the Northern parts of India.
---
---
---
Ghatasthapana Muhurat Meaning
Carrying out the Ghatasthapana rituals on the third day of ruling Pratipada is considered to be the most favourable or Shubh Muhurat. If for some reason, one is unable to adhere to this time frame, the puja can be performed in the Abhijit Muhurat. You can also avail the benefits of Chaitra Navratri Group Puja Online to remove negativeforces from your life.
This Chaitra Navratri Puja vidhi needs to be performed at a proper muhurat because it is intended for invoking Goddess Shakti. Hence, it is prohibited to conduct it during Amavasya or during the night to abstain from enraging Goddess Shakti.
Abhijit Muhurat is an auspicious time during the middle phase of the day and it lasts for approximately 51 minutes. It acts as a powerful time to banish many Doshas and is believed to be the most beneficial Muhurat for starting auspicious activities in life. Though the Chitra Nakshatra and Vaidhriti Yoga are positively aspected, they are seen as unfavourable to conduct the Ghatasthapana vidhi. In addition to this, the afternoon time is highly preferable to conduct this ritual during the ruling Pratipada time.
---
---
---
---
Get 100% Cashback On First Consultation