Acharya Kautilya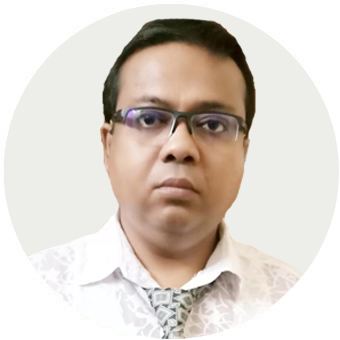 ABILITIES
He has uncanny abilities to read human minds and psyche to know the problems/issues in their lives. He prefers to go into the deeper details and find out the problem in an individual's life by applying astrological wisdom. He also applies deep insight and intuition to solve the problem in common peoples' lives. Astrology is an occult science and he holds such occult power to understand peoples' problems, courtesy to the blessing of Jupiter and Saturn in his own horoscope.
ACHIEVEMENTS
To him, material reward is insignificant in front of people's confidence, love, adulation and accolades. He calls himself peoples' astrologer who treats problems of people as his own problems and addresses the same by using the astrological techniques. Till date, he has studied and analyzed around 5 lakh horoscopes which have added up more experience and expertise into his knowledge.
BACKGROUND
His paternal uncle himself was an expert palmist who excelled in palmistry, graphology and phrenology. He is carrying forward the lineage. His late father was the Head of the Department of English Literature in Calcutta University. His quest for English language is inherited from his late father who was an emeritus professor of English. His mother is the main source of inspiration behind his career in astrology as she used to encourage him to study the subject and make himself expert in this field. His family compromises of mother, wife and daughter. His better-half and daughter hold special importance in his life, without them his life is incomplete. It is said that things can't be created and in sync, with this saying, he says that he was destined to be an astrologer.
EXPERIENCE
28 years (He has been practising astrology since 1990)
EXPERTISE
Marriage, career and other astrological remedies.
HOBBIES
He loves watching sports especially football and cricket. He also loves listening to soft music as he feels that music is the best form of relaxation and recreation. He is an avid and voracious reader and he likes to read various books on astrology and other branches of astrology like palmistry, graphology and numerology. He loves to read books related to English subject. He unwinds himself by doing meditation as it is an integral part of his daily life. He loves doing exercise which keeps me fit mentally and physically. A fit mind and body can only deliver the best results in any profession and makes an individual very productive and prolific. He enjoys roaming various scenic, historical and pictorial places.
REASON FOR CHOOSING ASTROLOGY AS CAREER
He feels that astrology is a wonderful medium through which we can get deeper into any problem of human life. Besides, if we can distinguish the problem, we can also guide people accordingly. Astrology is a guiding force for all of us who want to unravel the hidden talent that we possess. It is also a noble profession through which can help connect with various types of people and also assimilate their issues and problems and give astrological guidance accordingly. This is an age-old occult science and as indicated earlier, he was destined to be an astrologer and perhaps it was the wish of Providence.

Day Guide
Comprises of events likely to happen, hourly guidance & precise timeframes

Life Meter
Know the percentages of different aspects of your physical and mental state

Compatibility
Check out how well will your wavelengths with others match