Acharya Vaishnavi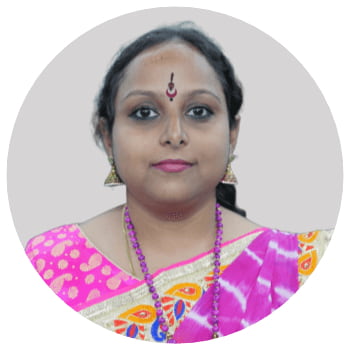 ABILITIES
Qualified as a VEDIC ASTROLOGER, RAMAL ASTROLOGER and TAROT CARD READER, Acharya Vaishnavi offers accurate psychic readings through a range of mediums. She aims to pass on to you the fascinating feedback and relevant information provided by your Birth Chart. Vaishnavi also alerts you to the beneficial and challenging planetary influences around you and ahead of you. Your life experiences can then be used to develop coping strategies and creative solutions as you begin to take conscious control of your destiny. Her approach is psychological and based on foundations from a childhood passion for mythology which has grown into the desire to explore everything connected with how our personality is created, what previous lifetimes we have experienced and what is our purpose in this incarnation. She is fascinated by all forms of ancient wisdom systems and loves the synchronicity that exists between them as they are drawn from the same universal source.
ACHIEVEMENTS
Acharya Vaishnavi is awarded JYOTISH RATNA from AIFAS Delhi and VEDIC JYOTISHI from ISAD Jaipur. Well-known as a Tarot and Ramal astrologer, she has served as panel consultant in many Astro platform, taken live Tarot reading session in many events, written an astrological column for the newspaper, as well as, taken part in live debates for the Patrika News channel. Additionally, Vaishnavi has contributed to the prediction of 2018 Assembly election of Rajasthan and is a celebrity and political astrologer.
BACKGROUND
Vaishnavi belongs to a spiritual family. She is the Pushtimargiya Vaishnavas serving deity Krishna. Her ancestor Maha Prabhuji who spread the awareness for religion. They have a temple of Lord Dauji and guided persons in spiritual direction since many generations. She is from Jaipur. Jaipur itself an astrological land. Here you can find JANTAR MANTAR where we are calculating astronomical phenomenon. She has pursued M.Tech in NANOTECHNOLOGY which is a branch of physics. Coming from a science background, her remedies are scientific.
EXPERIENCE
Six years
EXPERTISE
Specialise in Astrological Compatibility / Career Astrology / Medical Astrology/ Predictive Astrology / Psychological Astrology / Spiritual Astrology/ Tarot Cared Reading / Ramal Astrology or Geomancy / Laws of attraction / Switchwords / Symbols,
HOBBIES
Reading, traveling. Cooking, blogging, spent time with kids, Watching inspirational and motivational videos or stories, Perform rituals. Visiting temples, Do Gau Seva, Feed birds,
REASON FOR CHOOSING ASTROLOGY AS CAREER
Be raised in a spiritual family she has a keen interest in Dharma and puja. She has a deep faith in God. Due to the blessing of Thakurji, she feels connected with them. Vaishnavi believed that everything that happens in our life has a purpose. Our birth chart holds our destiny. Right action should be taken at the right time, which leads to success. This attitude bent her toward astrology, and the journey begins.

Day Guide
Comprises of events likely to happen, hourly guidance & precise timeframes

Life Meter
Know the percentages of different aspects of your physical and mental state

Compatibility
Check out how well will your wavelengths with others match