Acharya Maitreya

ABILITIES
I always try to do something different – that has always been a driving force in my life. Although, I am a Textile Engineer by academic qualifications, there has been something that has always inspired me to find and unravel the secrets of occult and mystical. And, this field and its myriad subjects never tire me – I have an ability and passion to study and research on them endlessly.
Tarot is my most significant area of practice, and I have a good command over its mystical principles and insights. Also, through years of study and research, today I also possess a good grip upon Chinese Metaphysics like BaZi, Zi Wei Dou Shu, Qi Men Dun Jia and Xuan Kong Da Gua.
I also design logos, keeping in mind the Vaastu and Feng Shui principles. I love interior designing, and I now combine its practice with Vaastu-Shashtra and different types of Feng-Shui like Flying Star Feng Shui, Eight Mention and Black Hat Sect Buddhist (BTB) Feng Shui to bring excellent results for my followers. Many times, I also consult Runes and I Ching wisdom to add extra dimensions to my fortune telling consultation.
During consultations with my clients, I use the Neuro Linguistic Programming and Cognitive Behavior Therapy to change my clients' belief system.
ACHIEVEMENTS
I have served more than 500 families by giving their new born babies their names, basis their (babies') birth date vibrations and also consultations on the same – this ensures a smoother life for these babies.
I also recommended, on a regular basis, hundreds and thousands of people to change the spelling of their names to get a better life – with better relationships, health, career and success. My advice has helped people achieve their goals.
Many industrial and trading units contact me to design their logos and building plans to ensure harmony among their staff and also to increase their productivity.
I successfully ran an Astrological TV show named THE GANESHASPEAKS SHOW, for 11 months on MATV from London. The show was broadcast all over Europe during years 2006-07. It was the one and only show of its kind at that time.
I have written Tarot and Numerology columns and weekly forecasts for the Sandesh Group in Ahemdabad, India, during 2005.
I combine ancient knowledge of occultism and the new age therapies like NLP and CBT plus EFT, in my consultation sessions to bring a holistic perspective.

BACKGROUND
I was born in a semi-urban town of Mehsana in the West Indian state of Guajart in the year 1980. I am not Brahmin by birth, and I do not have a family background in fortune telling/ divination, yet I found that Astrology, Tarot and other fortune telling practices are my true calling. My family also always encouraged me for my predictive abilities.
Even after spending 3 years in the Textiles field, post my Engineering education, I decided to join the Astrology call center as a consulting astrologer at then newly initiated Ganeshaspeaks.com. It is here that I developed my knowledge on Vedic Astrology and even my communication skills.
I am charmed by the mystic symbolism of Tarot and the game of numbers known as Numerology.
During face-to-face or telephonic consultations with my clients, I insist that my clients write down their life goals and strategies. In each of consultation, first of all, I use various astrological sciences to read my client's destiny, and then I apply new age methods like NLP and CBT to change his faulty beliefs, and install new beliefs about the flow of his destiny.
I am grateful to my wonderful wife, who constantly inspires me for my astrological passion. I have a son, named Vansh, who was born on the day of Janmashtami (the birthday of Lord krishna) in 2010.
EXPERIENCE
15 years
EXPERTISE
Chaldean and Pythagorian Numerology, Runes, Tarot, Vaastu-Shashtra, different kinds of Feng Shui like Flying Star Feng Shui, Eight Mention Feng Shui, BTB Feng Shui. Various kinds of Chinese Metaphysics like BaZi, Zi Wei Dou Shu, Qi Men Dun Jia, Qi Men Dun Jia and I Ching.
I also possess an expertise in different kinds of NLP techniques and Cognitive Behavior Therapy. In short, I am good at combining Astrological and Life Coaching subjects.
HOBBIES
Reading thriller and science-fiction novels and watching movies are my passion. My favorite novel is The Time Machine written by H.G.Wells and James Bond is my most favorite character. I am a huge enthusiast of Chinese cuisine.
REASON FOR CHOOSING ASTROLOGY AS CAREER
Astrology can be the greatest tool for understand people's nature, thinking, abilities, strengths, weaknesses and their future and destiny. When I realised that Astrology has answers about all the aspect of life, I chose it as my passion, career and field of research.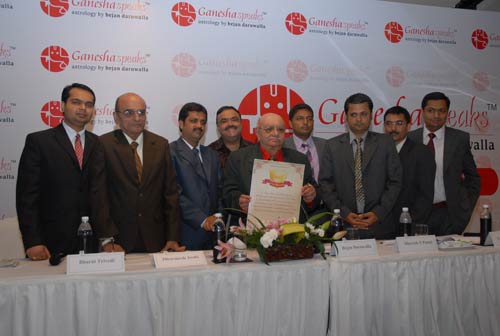 Day Guide
Comprises of events likely to happen, hourly guidance & precise timeframes

Life Meter
Know the percentages of different aspects of your physical and mental state

Compatibility
Check out how well will your wavelengths with others match