When Is Engineer's Day In India And What Is Its Significance?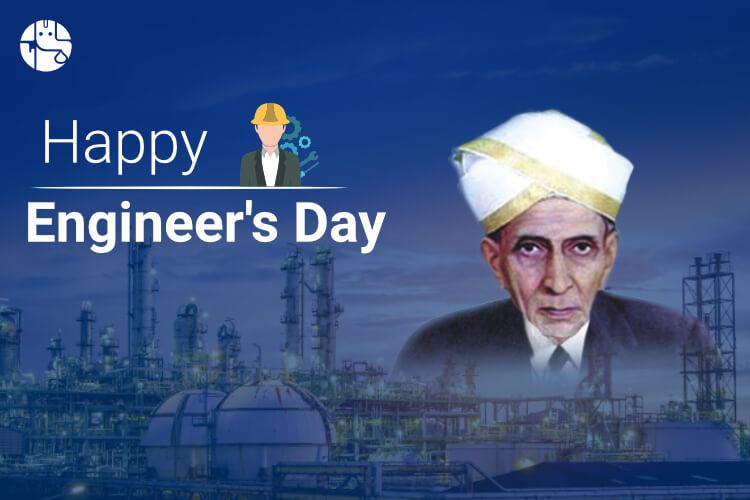 Engineer's Day in India is celebrated each year in remembrance of Sir Mokshagundam Vishveshvarya. His birth anniversary falls on the 15th of September. So this day is celebrated as Engineer's day. Not only was he an acclaimed Indian engineer, but was also a notable mastermind and a respected statesman. 
The year 1968 marked the first occasion of Engineer's Day, and since then, it is regarded as one of the most vital events in Indian academia. It is a special day, particularly for engineering communities in India. However, Engineers day is observed on the 11th of July in the Telangana state, which is the birth anniversary of Ali Nawaz Jung Bahadur. Also, the World Engineer's Day may differ in dates, as other countries celebrate it according to their culture and history. 
Engineer's Day Significance In India
Sir Mokshagundam Vishveshvarya (also known as Sir MV) is regarded as the father of Engineering in India. He offered vast transformations in the area of engineering and for the growth of people. He has motivated future generations by introducing his remarkable frame of work and attainments. From the year 1968, to pay tribute and recognise his marvellous contributions in India, his birthday is observed as Engineer's Day.  Therefore, Engineer's Day is a commemoration of the roles played by engineers in developing a nation. They thrive in making the world a better and pleasant place with their tenacious attempts.
About Mokshagundam Vishveshvarya
Sir MV was born in a village named Muddenahalli on the 15th of September, 1861. It is located in the Chikkaballapur region of the former Mysore State. His notable works include - flood control method, designing the Block irrigation system, formulating a new design of automated floodgates for dams to help the additional water flow safely without increasing the level. In 1915, King George V entitled him respectfully as the 'Knight Commander of the Order of Indian Empire'. Because of his exceptional contributions, the Indian government also bestowed Bharat Ratna to him in 1955, considered as the top-most civilian award. 
Engineer's Day Celebrations and Events
Engineering societies, forums, communities, various sectors and colleges conduct multiple events in observance of the Engineer's Day celebration. Normally, the day starts with paying homage to Sir  Mokshagundam Vishveshvarya and offering flowers to his image or sculpture. People organise events where there are some speeches and discussions given by influential individuals of their particular zones. They point out the importance of the innovations done by Sir MV and his distinct masterstrokes in engineering. Workshops along with meetings are also held in organisations operating in the areas of civil engineering or similar others.
Teachers illuminate students of their colleges with the life and deeds of Sir MV. They encourage everyone to develop the same level of diligence and excellence that he has shown. Students take part in different contests in this scientific celebration and other activities arranged to cherish the vitality of this day. A variety of technological projects that portray our society's prominent issues are also showcased by students.
Engineer's Day is a bright chance for the present generation to contemplate on the numerous troubles that the society and country are facing or may face in the future. With this golden opportunity, they can find out ways to direct their individual efforts and teamwork to reach the top level and productive solution. "Engineering for Change" was the theme chosen by the Council of Institutions for Engineer's Day observed in 2019.
Engineering Facts 
India gives graduation degrees to about 1.5 million engineering students every year. 

Approximately 25% out of 20,000 start-ups in the Silicon Valley are managed by Indians.

College of Engineering, Guindy located in Chennai and founded by British Empire in 1794 is the oldest engineering college of India.

The Indian Institute of Technology (IIT), Delhi has got the rank of 182, and IIT Bombay is at 152 among world's top 200 universities chosen by QS World University Ranking as per the 2020 rankings.
Wrapping Up
Engineers help shape our world and make our lives easy. The advancement of technology supports us to maintain our routine and gives us a comfortable way of living. Let us take this time to pay tribute to those genius brains who are working persistently to bring innovations for the world. Happy Engineer's day!
To Get Your Personalized Solutions, Talk To An Astrologer Now!
With Ganesha's Grace,
The GaneshaSpeaks.com Team