Shatavari
Shatavari, also known as the "Queen of Herbs," has been used as a hormone balancer and overall tonic to improve feminine wellbeing and libido for decades. As a potent adaptogenic herb, which not only relieves physically and emotionally discomfort, but it also helps to control diabetes, avoid elevated cholesterol and triglyceride levels, and control bacteria and viruses, oedema, miscarriage, anxiety, and cancer.
Table of Content
The Liliaceae story involves this woman's herb derived first from seeds of the Asparagus racemosus plant. It was first discovered botanically in 1799 and is now considered one of the most important Herbal ingredients, due to its several health benefits and a popular ingredient in several Herbal remedies.
Australia, Africa, China, India, and regions of Asia are home to the vine. It's a branched, woody, spiny growing flowering plant that can reach a height or length of 1-2 metres. While the herb requires well-drained, moist clayey-loamy soil to sandy-loamy soil, it may also grow in rocky, gravelly soils. Thickets, wetlands, wet areas, shady fields, scrubby jungles, woodland boundaries, hilly regions, fallow fields, and plains from the coast are all places where the plant grows very well.
Shatavari is a complete cure for about 100 kinds of diseases, as its name implies. This amazing root powder is capable of regulating feminine hormones, controlling menopausal symptoms, improving milk supply, avoiding blood clots, keeping a strong heart, curing rheumatism, relieving stress, improving mood, and assisting in losing weight.
In various regions of the continent, the herb is found into different categories. Asparagus-fern, Indian Asparagus, Shatavari White, Sparrow Grass, Shatavari, Buttermilk Root, Water Root, Climbing Asparagus, Shatavari Yellow, Wild Asparagus, Wild Carrot, and Mang Tay are also some of the popular names of the herb.
Shatapadi, Dveepika, Satamuli, Satavirya, Vari, Sukshmapatra, Indavari, Peevari, Madabhanjani, Bahusuta, Rushyaprokta, Narayani, Atirasa, Dveepishatru, and Urdhvakantaka are some of the Ayurvedic identities of this herb.
Shatavari, known as the "cure for a thousand diseases," is rich in bioactive compounds that improve immunity while also protecting the body from a wide range of infections and promoting general health and well-being. Shatavari is an immunity booster used in Ayurveda, and in this case, it will help you battle the Covid-19 and increase your immunity. Shatavari's  constituents also aid in the treatment of carcinogenic situations. This medicinal herb is rich in various compounds such as shatavarins, isoflavones, alkaloids, oligosaccharides, mucilage, flavonoids like rutin and quercetin. Moreover, Sterols like sitosterols are some of the chemical components that give the herb its medicinal benefits.
With the exception of bioactive elements, plant parts contain a wealth of beneficial vitamins and minerals, including manganese, copper, zinc, cobalt, potassium, selenium, calcium, and magnesium. Aside from sources of vitamin A and ascorbic acid, the layer also contains healthy fats such as gamma-linolenic acid, which are important in the treatment of hypercholesterolemia, heart disease, anxiety, diabetes, and asthma.
This guggulu procedure, which contains Shatavari as its key component, is commonly used for calming aggravated Vata Doshas, enhancing neuromuscular processes, revitalising nerves, and curing paralysis and hemiplegia.

Asparagus racemosus, Shatavari
Tinospora cordifolia – Giloy (Guduchi)
Withania somnifera – Ashwagandha (Indian Ginseng)
Prunus cerasoides – Padmaka (Padmakh)
Pippali (Long Pepper) – Piper longum
Saunf – Foeniculum vulgare (Fennel Seeds)
Trachyspermum ammi – 1 part Ajwain (Carom Seeds)
Zingiber officinale,
Gandha Prasarini – Paederia foetida, 1st part
Tribulus terrestris – Gokshura
Pluchea lanceolata – Rasna Curcuma zedoaria
Shuddha Guggulu – Commiphora wightii
Ghee from cows (according to requirement)

Method:

 Collect all the required herbs.
To get rid of any moisture, place them in direct sunlight.
To extract impure solid particles, sieve it thoroughly.
Place some ghee into a mortar and then apply the distilled guggulu.
Using the pestle, grind it to a powder form.
Pour the mixture of powdered natural products one by one after the ghee has been added.
Continue to blend until everything reaches a semisolid consistency.
Roll out Vatakam or laddoo of this herbal combination with your hands.
For future use, store it in glass jars in a cold, dry place.

What Is The Best Way To Take Shatavari Guggulu?
Shatavari, according to Ayurvedic traditions, has soothing, healing benefits. It helps to soothe and stabilise vata and pitta (two of the three doshas). Shatavari is a restorative and healthful herb that is commonly used to improve reproductive and digestive wellbeing.

Female Reproductive System Shatavari

Shatavari is a potent female-friendly herb that aids in the treatment of a variety of hormonal issues. It mostly aids in the treatment of endometriosis (uterine lining inflammation), but it also regulates hormone levels in the blood, protects female reproductive organs, and improves the growth and development of eggs into follicles. Since this formulation is a potent uterine tonic, using it regularly or eating foods that promote pregnancy can be extremely beneficial while attempting to conceive.

Libido is boosted by Shatavari

Shatavari is a powerful aphrodisiac that reduces physical pain and worry while also stimulating hormones that increase libido (sex desire) in both men and women. It also boosts men's sexual prowess and endurance.

Male Reproductive System Shatavari

While Shatavari is often used to support the female reproductive system, it may also help men's health. The root powder has strong spermatogenic ability to help with teratospermia (abnormal sperm shape), oligospermia (low sperm count), hypospermia (low volume of sperm), and asthenozoospermia (sperm motility), as well as spermatogenesis (i.e. sperm production). It increases the development of male hormones such as testosterone and luteinizing hormone since it is a natural antioxidant. It's also used to cure erectile dysfunction and early ejaculation.

Shatavari, known as a potent stimulant, is used by breastfeeding to increase milk production from the mammary glands. Breast milk is good for nourishing and improving young children's immune systems, so this is highly helpful to them. It not only aids in the healing of the pregnant mother after delivery, but it also aids in the development of breastmilk for feeding infants. Shatavari Kalpa is, however, one of the strongest formulations.

Shatavari Kalpa is a herbal mixture of shatavari and elaichi that increases breast milk production while also reducing discomfort, exhaustion, and lack of strength in the mother. It provides the new mom with energy and overall good nutrition while successfully balancing the Pitta and Vata doshas. This combination can be used by women of all ages to boost their immunity and endurance throughout their pregnancy and post-natal time.
Despite the fact that the plant is highly effective in the treatment of a variety of ailments, it is always important to follow the recommended dosage. It will cause problems if you have too much of it. Shatavari products should not be consumed by individuals who are allergic to the asparagus family of plants. Rashes, itchy eyes and skin, dizziness, a racing pulse, or increasing asthma symptoms are also examples of allergic reactions.
Shatavari, with its famous tag "the lady with hundred husbands", has been listed in many scriptures as herbal remedies and an absolute cure for its immense health benefits since ancient times. This amazing medicinal herb is known as an adaptogen, which means it helps to reduce stress and anxiety. It increases libido, treats multiple infertility problems, and boosts sexual wellbeing of both men and women because it is a strong aphrodisiac. It also increases general endurance and body immunity by improving heart health, controlling diabetes, treating eye disorders, and aiding digestion.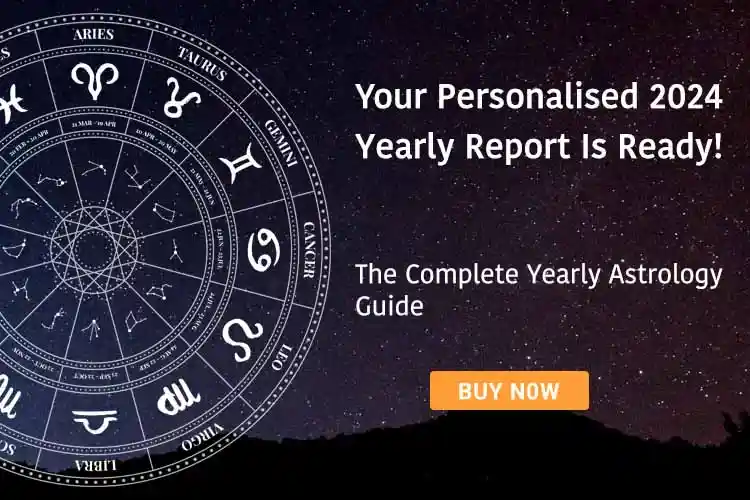 Share Your Problem, Get Solutions