Pineapple: How It Helps Your Body With Its Nutrient Values
Pineapples are tasty, and we all know it. They have been proved of use on almost all sorts of occasions. It is a tropical fruit and is available to people easily at grocery stores. South America has cultivated it for centuries, and the Europeans named it after they realised that it looks like Pine cones.
Table of Content
Is It Good To Eat Pineapple Every Day?
Studies have shown that it is entirely safe to eat a few slices of pineapple every day as it helps in digestion and keeping the stomach clean. It's high in fibre, and therefore it cleanses the body. People who fail to take sufficient intake of fibre face problems like bloating and constipation.
The gut remains healthy as pineapple has a protein breaking enzyme named Bromelain. It is an antioxidant and prevents cancerous conditions from developing. It's rich in vitamins, and its nutritional value is also very high.
What Does A Pineapple Do For A Woman?
Pineapple is great at strengthening the reproductive system and improving fertility. It has high vitamin C content and is extremely advantageous to women as it plays an important role in building strong bones and reducing the risk of osteoporosis.
Pineapples are also appreciated for adding the most value during the period of pregnancy. It is rich in vitamin B as well, which is very important for the baby's growth and proper development. Also, small amounts of iron, zinc, and calcium are important for a healthy pregnancy, and pineapple contains them all. They also have anti-breast cancer effects due to their enzymes.
When Is Pineapple Bad For You?
According to researchers, eating pineapples can be bad for some people. This is because these people may have allergic reactions to them. As said earlier, when we eat pineapple, it feels like it is eating our flesh. This is because of its 'meat tenderising' property. These reactions of allergy stabilize within a few hours or so. However, if the case is otherwise, you should see a doctor.
Pineapples are also pretty famous for increasing sugar levels of the body. The natural sugar content of this fruit is very high, and its carbohydrate content adds up for it. Common symptoms of increased blood sugar levels are headaches, increased thirst, and frequent urination.
Tooth decay is also one of the side effects of pineapples. It's extremely acidic nature triggers a chemical process in our mouths. This reaction causes the enamel to soften and desensitize the teeth.
Can Pineapple Reduce Belly Fat?
This fruit holds a high water content. It is filled with a combination of nutrients and enzymes such that together they work to increase the body's metabolic rate. Eating pineapple in the summer along with exercise can help lose the extra pounds of weight that is hard to get rid of.
Since Bromelain is an anti-inflammatory enzyme, it supports the digestion process and prevents bloating of all sorts. Also, the fact that it is low in calories makes it a perfect midday snack that adds up minimally in your daily caloric count.
It helps you feel hydrated because of increased water content. This also makes you feel less hungry as it curbs your appetite.
Furthermore, it is loaded with manganese which is an important source of nutrient for improving overall functioning of the body. Apart from these, it is also stacked with several nutrients which improves the health of the body.
Pineapple Benefits For Men
Having said that this fruit is high in sugar, it is truly beneficial for men that are athletic and active in their daily lives. It is also beneficial for men because it improves the overall immunity.
The enzyme Bromelain is useful in various ways for men and women both. It triggers the production of testosterone in the male body and improves the fertility of the sperm.
Pineapples also contain a lot of antioxidants that are beneficial to the body. Antioxidants help in aiding the ageing process by making it slower. Although stereotypically the use of antioxidants is limited to women, men need it as well!
Nutrients In Pineapple Juice
This fruit contains a variety of nutrients stuffed in it with fewer calories. It contains protein, carbs, and fibre that is essential for the body. It also contains macronutrients such as manganese, copper, vitamin B6, vitamin C, thiamine, potassium, folate, and magnesium as well.
Furthermore, it also consists of bits of iron, calcium, phosphorus, zinc, choline, and vitamin K along with several vitamin B nutrients.
Pineapple Benefits For Skin
Now that it is established how pineapples are beneficial to the overall health of the body, let's get into its effect on our skin.
It Treats Acne
Antioxidants found in this fruit can treat acne, skin burn, and can tone uneven skin as well.  If you want your skin to look plush, what you need to do is consume a glass of pineapple juice. This will help in beating all the acne around your skin and help in keeping your skin hydrated and look clearer.
Helps In Anti-ageing 
The older you get your skin begins to lose its glow, and you'll begin to develop wrinkles. However, pineapple can cause you to look younger and delay cells from dying. Its rich source of antioxidants and vitamin C is claimed to spice up your immunity and keep you energetic. The best thing about consuming fruit juice is that it'll make your skin smooth and add that extra layer of youth over it. You can also add a couple of drops of lemon thereto and this may multiply your benefits of anti-ageing.
Removes Black Spots 
Pineapple can reduce black spots on your face and to realize this, you would like to rub some slices of pineapple over your black spots. You need to stay it on your face for five minutes and wait till it could dry. Once this is often done you'll wash it away with some water and this may nourish your skin and make it look young.
Pineapple Benefits For Hair
Pineapple is considered rich in vitamin C which is directly related to hair growth. This vitamin makes hair silky and shiny while benefiting the hair in multiple ways.
Softer And Shinier Hair
Since vitamin C is responsible for softer and shinier hair, pineapple is a great choice in fruits. Bromelain enzyme has anti-inflammatory properties that can prevent pimples, dull skin, dermatitis, psoriasis and eczema. It is dense in antioxidants that could benefit your skin, hair and health but also boosts your immunity.
Thick Hair
Since pineapple is rich in many sorts of vitamins and macronutrients, it leads to lesser hair fall and thicker growth of hair. It also nourishes the hair and makes the roots stronger.
Pineapples are an honest fruit which will aid in good digestion, make your skin good-looking, and provides a soft and silky touch to your hair, but it also causes several issues if not consumed properly. Follow a number of the above-listed recipes, and you'll get to cook many dishes of this fruit and reap the advantages out of it. A cup of pineapple a day would suffice your nutrient requirement that one would obtain from a cup of chopped vegetables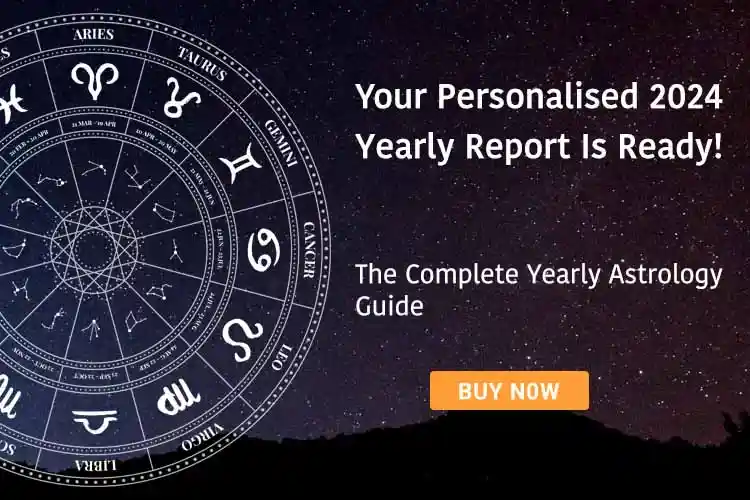 Share Your Problem, Get Solutions