Leaves of Neem aka Azadirachta Indica
In the history of Ayurveda, Neem is a well-known herbal medicine that has been used in traditional Ayurvedic remedies for nearly 5000 years. The neem tree, also classified as Azadirachta Indica or Indian Lilac in English or 'Neemba' in Sanskrit, is a great example of how nature has both the problem and the solution. There are more than 130 biologically active compounds in it! It's no surprise that it's an efficient antiviral and antibacterial agent, as well as a potent antispasmodic.
Table of Content
Reasons to Include Neem in Our Lives
The extract from the leaves of neem is made from the tree's seeds and has a variety of everyday uses. There are benefits of neem leaves for hair, so people use neem in hair and dental products because of their pesticide and antibacterial properties.
Neem leaves, which are rich in medicinal properties, have a special significance during Gudi Padwa when they are eaten with jaggery. The bittersweet combination symbolises the acceptance of sorrow and pleasure. Here are a few reasons why you should add neem into your daily routine.
Neem Benefits for Skin
Use neem water as a skin toner on a daily basis to help clear acne, scars, pigmentation, and blackheads. Boil approximately 20 neem leaves in half a litre of water until they are soft and discoloured and the water turns green. Strain the liquid and store it in a container. Wipe your face with a cotton ball dipped in it.
Apply a paste of neem powder, tulsi powder, and sandalwood powder combined with rose water to your face to lighten skin blemishes. Allow it to dry before rinsing it with cold water. Neem has moisturising properties, which is why it is used to treat dry skin. Apply neem powder to your face as a moisturiser by mixing it with water and a few drops of grapeseed oil.
Neem's therapeutic properties help the skin combat bacteria under its surface, slowing down the ageing process. Your skin will stay lustrous as a result. Apply neem oil to your face or mix neem powder into your face pack to reduce the signs of ageing.
Neem can help with dark circle issues by minimising pigmentation and acting as a moisturiser. To make a thick paste, combine water and neem powder and add it around the eyes. After 15 minutes, wash it off.
Neem Benefits for Hair
Neem has medicinal properties that help with dandruff. Boil the neem leaves in water until it turns green. It should be used after shampooing. If you have dandruff, a paste of neem powder and water can be applied to your scalp and washed off after an hour, followed by shampoo and conditioner.
Neem is an effective anti-lice and anti-nit agent. According to the findings of a small study after treatment with a neem-based shampoo, the people were all lice and nit-free. There were no lice for 7–10 days after treatment, and no side effects were recorded.
Other Neem Medicinal Uses
Experts agree that neem oil is highly useful in the treatment of respiratory disorders such as asthma. Every day, take a few drops of neem oil and steadily increase your intake. It also aids in the management of phlegm, cough, and fever.
Uses of neem leaves also include the Neem bark extract, which has been found to be effective in treating stomach and intestinal ulcers in several studies. Researchers conclude that taking the bark extract twice a day for ten weeks cures ulcers almost wholly. Chemicals in the leaves of neem trees help in the reduction of blood sugar levels and controlling diabetes. After being digested by the liver, the neem serves as insulin.
Neem can be used in dental products such as mouthwashes, toothpaste, and tooth powders. By brushing the teeth and gums and alleviating gingivitis, neem can help relieve toothache pain and improve dental health. Back in the day, people used to chew neem twigs instead of toothbrushes to treat mouth and tooth problems. Antifungal and antibacterial properties of the twig are said to assist in treating mouth and tooth problems.
When and How Much Should I Take Neem? And How to Use Them?
Benefits of Neem Leaves
The benefit of eating neem leaves on an empty stomach once a day is for controlling intestinal worms. Ideally, you should eat or swallow 4 to 5 fresh leaves of neem.
Neem Juice Benefits
Drinking 2-4 teaspoons neem juice with 2-4 teaspoons of water before your meals, once or twice a day, will be adequate to control diabetes, help in weight loss, and get rid of gastrointestinal problems.
Neem Churna Benefits
It is advised to take a ¼-½ teaspoon of Neem churna with warm water or honey after meals two times a day. It has the magic to flush out all the toxins, purify the blood, and cures ulcers.
Neem Capsule Benefits
You can take 1 or 2 capsules with warm water twice a day after your morning or evening meal. These neem capsules can help reduce blood sugar levels, kill harmful bacteria, heal ulcers in the digestive tract, and prevent plaque formation in the mouth.
Neem Tablets Benefits
It is suggested to swallow 1 or 2 tablets with lukewarm water twice a day after your meals. It is most beneficial for diabetic patients as it may help them lower blood sugar levels in their body.
Neem Kwath Benefits
Drink 4 teaspoons Neem Kwath or Neem Syrup with water or honey twice a day after having your meals for its antibacterial and antidiarrheal activities.
Does Neem Really Work?
Neem oil is a common insect repellent that works well against sand fleas and mosquitos. Neem can also help repel moths and monitor termites. Neem is often added to animal shampoos to keep ticks and fleas away. They can also use it to repel pests and parasites in cattle feed or grain.
Neem is a potent antioxidant, neutralising free radicals that can contribute to the onset of certain diseases. It's also a strong anti-inflammatory. Neem has antimicrobial properties and could be used to treat a variety of bacteria, viruses, and fungi. Neem may have antimalarial properties due to its ability to repel mosquitos.
Who Should Not Take Neem?
While most people consider neem to be safe to use, it is possible to have an allergy or reaction.
Consider doing a patch test before using neem for the first time. Apply a few drops of neem oil to a patch of skin on the inner forearm to perform a patch examination. After 24 hours, check the site to see if there has been any reaction. Any signs of discolouration, swelling, itching, or irritation suggest that the person is allergic to the oil and should not use it again.
Children are more vulnerable to pesticides like neem oil in general, but there is no direct research on the effects of neem on children. Before using any substitute medicine on a child or during pregnancy, it is best to consult with a doctor.
To Conclude
Indian Lilac tree as a whole is used to make items from the leaves of neem. People have used neem as a natural remedy for many ailments in the past.
Neem is now widely used as a natural pesticide. Some people use it to help their hair and teeth. While neem is generally safe to use as a cosmetic, people should conduct a test patch and consult a doctor before using neem products on children.
Neem items can be found in certain natural health stores as well as on the internet.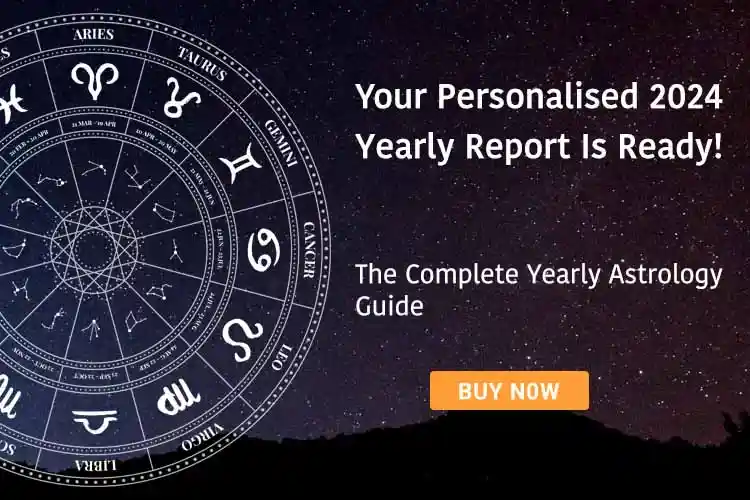 Share Your Problem, Get Solutions