Herbs Used In Medicine
Herb is the soul of ayurvedic medicines and treatments. Ayurveda was the primary medicinal practice in India. Ayurvedic experts generally make medicines or treat patients with ayurvedic herbs that help to cleanse the body, improve your immunity and keep all your senses, body, mind, and soul in balance. Along with Ayurvedic herbs, therapeutic oils are also used to treat illness and promote well-being.
There are about 600 herbal remedies and 250 plant remedies that are included in the study of Ayurveda. All these remedies are further classified and grouped into categories as per the symptoms and effects that they will have on health.
Table of Content
Along with herbs, ayurvedic treatments involve another set of processes such as internal purification, massages, yoga, breathing techniques to treat any kind of imbalances.
The concept of not just using medicines for treatment is the universal interconnectedness. Our body is connected with nature which is the concept of Prakriti- i.e body's constitution and doshas which is the base of Ayurveda.
Herbal Medicine- Calendula
The annual Calendula is recognized as antifungal, antiseptic, and wound healing. It is also known as pot marigold which is orange and yellow. It is used in cosmetics because of its skin-soothing properties.
Pot marigold is a reseeding annual which blooms all season long. These blooms can also be dried before the seeds are formed while they close in the evening.
Herbal Medicine- Cilantro
Cilantro is a herb found in the kitchens of Mexico, Thailand that are used for garnishing.
Cilantro is the first cousin of coriander, and the coriander seeds are a prime ingredient of the Indian kitchen and cooking. The seeds are used to make tea to balance the doshas or even have it on an empty stomach as it is good for digestion.
This herb is also known to remove heavy metals and toxins from the body. Coriander leaves are added to juices as it acts as a cooling agent during Summers.
Herbal Medicine- Peppermint
Peppermint is massively found in toothpaste, gums, mints because of its refreshing zing. Well, you can pop a 1 or 2 now, as it is not the only mouth refreshing but is also very medicinal. Peppermint tea helps to treat digestion issues, vomiting, and uneasiness. Externally when applied as a lotion can treat sore muscles as well.
Herbal Medicine- Lavender
Does this super herb need any introduction, of course not!
Lavender oil is a product that is probably in everyone's vanity or rather the scent is still lingering on the pillow cover. Lavender oil in recent times has been a god sent or a fairy angel for many because of its properties as a slight antidepressant, stress reliever, treating insomnia, acne, and even sunburns.
Apart from the extracted form, you can also add a few petals to butter, cookie, and salads.
Herbal Medicine- Lemon balm
Lemon balm is a herb that has goodness stored in everything right from leaves and flowers. The oil stored in them has a very relaxing and analgesic effect on the nervous system. The lemon balm is not only tasty but also gentle as can be used in children's tea and tinctures.
Many would-be aware of the heavenly match of Lemon balm and peppermint and its heavenly feeling.
Herbal Medicine - Rosemary
Rosemary is greatly reinvigorated. This herb makes for an amazing tea on the days you feel low, as they spike energy, increase memory by getting more oxygen to the brain.
You can easily switch your morning coffee with rosemary tea as it has caffeine as well.
This is a plant which you can grow in your garden itself, as a little will go a long way.
Herbal Medicine - Mullein
The Green Lotus doppelganger Mullein's soothing properties help in bronchial respiratory issues.
The leaves are used in cough syrups as well.
Herbal Medicine- Thyme
This dainty stem and tiny leaves herb thyme have antibacterial and antiseptic properties. It is also said to drive away nightmares, and increase bravery. Europeans relied a lot on this herb during middle age. Modern Science considers thyme's oils to prevent winter colds and flu.
Herbal Medicine - Turmeric
Turmeric was one of the staples in many Indian Women's beauty regimes. Turmeric helps in purifying the skin and improving the complexion.
Originated in India, turmeric has anti-cancer properties and anti-inflammatory properties as wel
Turmeric
is also used in supplements that are used to relieve arthritis discomfort. This herb is a staple in the Indian kitchen, and with the benefits being widespread, it is now a staple across the world.
Herbal Medicine- Evening Primrose Oil
The oil from the Moonflowers produces oil that helps with PMS symptoms, and eczema.
This has anti-inflammatory properties, and evening primrose oil helps with breast pain.
Evening primrose oil has been gaining momentum because of its helping qualities such as changing hormones and PCOS. Considering the hike of PCOS and PCOD, this looks like a good send for women around the world.
Herbal Medicine- Flaxseed
Next time you add this to oatmeal, or the buddha bowl, add an extra teaspoon of Flaxseed. This ayurvedic herb Flaxseed, the favorite of vegans deserves all the praise, and footage that it is getting. It is known for antioxidant activity and anti-inflammatory benefits and is known to prevent colon cancer as well. It is an amazing source of omega 3 fatty acid which is found mainly in fish.
Flax seeds have a plethora of benefits and a few of them are reducing obesity, blood pressure, inflammation, helpful in hot flushes.
Herbal Medicine- Tea Tree oil
Tea tree started as a fad and is reigning as a Fab because of its antifungal properties. This Australian beauty is a holy grail when it comes to skin conditions such as acne, wounds, inflammatory skin, insect bites, etc. It also works wonderfully on topical infections.
Just like all the essential oils, this one is also highly concentrated and needs to be diluted with a carrier oil.
Herbal Medicine- Echinacea
Echinacea is a beauty with a swag! This purple beauty is used in medicines in the form of juice, tea, and extract. Echinacea shot to fame is it benefitting the common cold, and strengthening immunity.
Herbal Medicine- Grape Seed Extract
The Grape Seed Extract is known to decrease bad cholesterol and also reduce the symptoms of poor circulation. It has anti-cancer properties and the extract is available via tablets, liquid, capsules.
Herbal Medicine- Chamomile
The first cousin of the daisy flower, chamomile is a medicinal plant that has anti-anxiety properties. Time to stock it up!
Many may have heard of chamomile or may have been recommended by friends on those days where you cannot make heads and tails of anything. Well, yes they make for amazing tea but can be ingested as tablets and liquids.
It is even confirmed that chamomile is safe for long-term use as well and has anticancer treatments. There are two types of chamomile- German and Roman!
Herbal Remedies for Migraines
If you are someone who suffers from migraines, you would understand that it is not just a headache, but a vicious one. The pain could be very debilitating, and nothing would seem more precious than a nap.
However, herbal remedies have got you covered. Below are the few herbal remedies that can be easily found in any household and can be taken instantly
Ginger
has a lot of anti's, they are antifungal, anti-inflammatory, anti-bacterial, and antiviral. Ginger is a tropical plant that helps treat migraine, cold, arthritis, stomach pain, and even cramps during periods. You can consume fresh ginger, dry ginger, or can add hot water and have it in the form of tea.
Coriander seeds
can also be consumed as tea. It helps treat allergies, diabetes, and migraines. Inhaling the steam of the coriander water also helps relieve sinus pressure. Coriander seeds help treat diabetes and arthritis as well.
Known for its sweet smell, Lavender oil was used in Egypt during the mummification process. The oil has spread its roots in bath care products, moving on to the medicinal world. The flowers and oil can not only treat headaches and migraines, but it is good for insomnia, stress, and fatigue as well. Inhaling lavender oil during a migraine is known to give instant relief.
Potato
The humble vegetable potato also works on migraines. You heard it right, country folks have mentioned that thick slices of raw potato can soothe migraine pain. The slices tucked in muslin cloth can be rubbed on the temples for the pain.
Herbal Supplements For Anxiety
Below are the few herbal supplements for anxiety and stress
Ashwagandha
This is one of the most powerful herbs in the world of Ayurveda. Ashwagandha is frequently referred to reduce anxiety and stress.
Lavender essential oil
Lavender oil's discovery dates over 2,500 years ago, and is still thriving in personal care. Lavender essential oil helps to reduce anxiety, sleep issues and insomnia. Also, it does not lead to any adverse side effects, or withdrawal symptoms.
Conclusion
There are tons of medicinal herbs that are available with us and have been introduced to us since ancient times. Before the pharmacy world, it was these medicinal herbs that were used as medicines to treat diseases. Natural products are still very relevant and are an important source in the drug development process.
Plants comprise an array of chemicals that are known for their antimicrobial quality and serve as an ingredient in many products.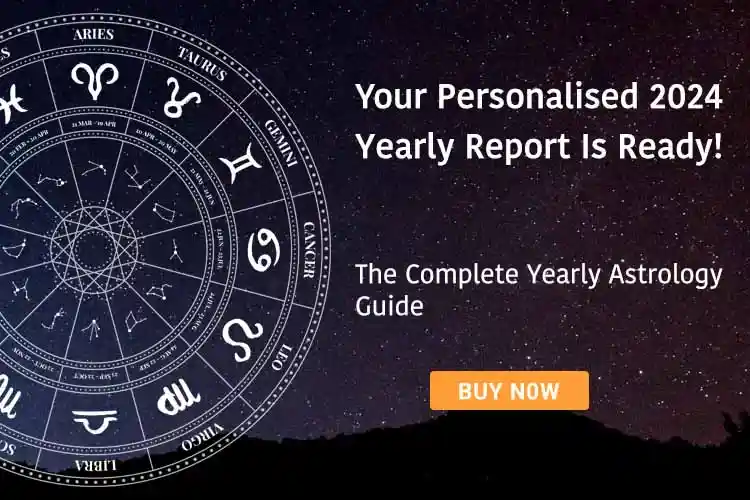 Share Your Problem, Get Solutions