Benefits of eating Amla daily
You've probably heard the saying "bitter is better" before. Didn't our elders say so? Amla is the nectarine green fruit, whose name comes from the Sanskrit word "amalaki", meaning "elixir of life", also known as "Indian gooseberry". Amla is known in India for its many health benefits and its ability to treat a variety of ailments. According to Ayurveda, Amla balances the three doshas in our body namely Kapha, Vata and Pitta, which cures many diseases from the root. Because of these properties, Amla is also called superfood.
Amla is a tree native to India, the Middle East and parts of Southeast Asia. Amla has been used in Ayurvedic medicine for thousands of years. Even today this fruit is used a lot to make medicine. Amla is used to treat high cholesterol and fat levels in the blood (dyslipidemia), and chronic heartburn. It is also used to treat diarrhea, nausea, and cancer, but there is no solid clinical evidence to support these claims.
Table of Content
How many gooseberries should be eaten in a day?
We all know that amla is good for health, but the question is, which component makes this fruit so beneficial? The nutritional facts of gooseberry differ from country to country and in the context of India, here are the nutrients of this sour and beneficial fruit-
sodium 1.5 mg
Potassium 297 mg
Total Carbohydrate 15 mg
Total Fat 0.9 mg
Protein 1.3 grams
Dietary Fiber 6.5 grams
What happens by eating Amla daily?
There are many benefits of this bitter-sweet gooseberry. These benefits can be availed by consuming amla directly or in the form of juice or candy. Let us know about some of the benefits of consuming Amla, these are as follows:
The best way to consume amla is to eat it raw. If you get a sweet craving, keep some dry amla candies on hand to snack on whenever you feel hungry. It will give you a lot of benefits and keep diseases away without compromising on taste. Consuming Amla is also good for your eyes and brain.
– Source of Vitamin C: The luscious, tangy-sweet flavor of this fruit makes it an ideal winter snack. It is a good source of Vitamin C and is easily absorbed by the body, unlike Vitamin C supplements. To make dried gooseberry even tastier, mix it with honey.
Amla Powder for Hair: Amla is one of the most beneficial herbs for hair. It acts as a natural conditioner for the hair, it is safe for the hair and also adds shine to the hair. It also helps in slowing down the aging process. Amla promotes hair growth by strengthening hair follicles and increasing blood circulation in the scalp. Mix amla oil or amla powder with henna and apply it on hair.
Amla for a glowing complexion: According to traditional Indian medicine, this miracle fruit is one of the most effective anti-aging agents. Eating amla regularly improves eyesight, stimulates the immune system and regulates blood sugar and lipids, apart from providing a glowing complexion. Consume it in the form of marmalade, pickle, or candy, but it is fine to have it in limited quantity.
Amla has eight times the vitamin C than an orange, twice the antioxidant power of an acai berry and seventeen times the antioxidant power of a pomegranate. For this reason, it should not surprise us that Amla is called a superfood. The high Vitamin C content of Amla helps in developing immunity as well as boosts metabolism. It is beneficial in effectively combating viral and bacterial infections as well as various health problems like cancer and heart disease.
Amla powder benefits the body while fighting against viral and bacterial infections as well as common cold, as it is a great source of boosting immunity. Consuming amla powder mixed with honey three to four times a day provides relief in cold and cough. Amla clears saliva from the respiratory tract and can also help soothe irritated airways. As a result amla is used to treat bronchitis, cough and other respiratory ailments.
One of the many benefits of gooseberry is that it contains vitamin C, which strengthens and thickens blood vessels. Amla is a powerful antioxidant, which detoxifies the body effectively. Amla powder mixed with a teaspoon of honey or jaggery when taken regularly can act as a natural blood purifier and increase hemoglobin levels.
What is the therapeutic effect of amla? consult our online therapist now.
What is the best time to eat Amla?
Amla nutritious
It is edible, containing the most vitamin C of any fruit or vegetable. It also acts as a detoxifier and aids in the development of immunity. Amla is a storehouse of good health and one of the most essential foods in Ayurvedic medicine. It has about twice the antioxidant power of an acai berry and 17 times the antioxidant power of a pomegranate. This low-cost miracle fruit will help you stay healthy in winter. Amla lowers levels of total cholesterol, including fatty acids called triglycerides, without affecting levels of high-density lipoprotein, the "healthy cholesterol" (HDL).
Relief in cold and cough: Amla is rich in Vitamin C, which helps in curing sore throat and cold. Mix 2 teaspoons of amla powder and 2 teaspoons of honey in a bowl. Take it three to four times a day for quick relief.
Amla gives relief from constipation: Amla contains high fiber, which reduces the problems of constipation.
Treatment of ulcers: Amla also helps in the treatment of mouth ulcers. By taking amla in liquid form, you can also use it in the treatment of mouth ulcers. Mix half cup of water in half cup of gooseberry juice, gargle. You can also drink this water.
Helps In Weight Loss: Are you trying hard to lose weight? Know that amla boosts metabolism and helps with digestion, so there are many benefits of using it in your diet. It will help you in reducing weight.
Arthritis Pain Relief: The anti-inflammatory property of amla helps in reducing the pain related to arthritis. Dried amla can be eaten as a snack or can be eaten fresh and raw. Both work wonders.
What are the side effects of Amla?
Amla is LIKELY SAFE for most people when eaten in the amounts contained in foods. As a medicine, amla is POSSIBLY SAFE for most people when taken in doses up to 1,000 mg daily for the short term. Amla is related to liver damage in Ayurvedic formulations. However, it is not clear whether taking gooseberry on its own would have the same effect.
Warnings and Special Precautions
There isn't enough accurate information to know if amla is safe to use as medicine while pregnant or breastfeeding. Limit your intake to be on the safe side.
Bleeding disorders: Amla might increase the risk of bleeding or bruising in some people. Use amla with caution if you have a bleeding condition.
Diabetes: Amla helps in lowering the blood sugar level. Your healthcare provider may need to change your diabetes medicines.
Liver disease: In theory, combining Indian gooseberry with ginger, Tinospora cordifolia, and Indian frankincense might aggravate liver disease in people who already have it. However, it is unknown if taking gooseberry alone would produce these results.
Risk of bleeding: Amla might increase the risk of bleeding during and after surgery. Stop consuming amla at least two weeks before a scheduled surgery.
How does Amla interact with medications according to a therapist? Talk to expert therapist to learn more.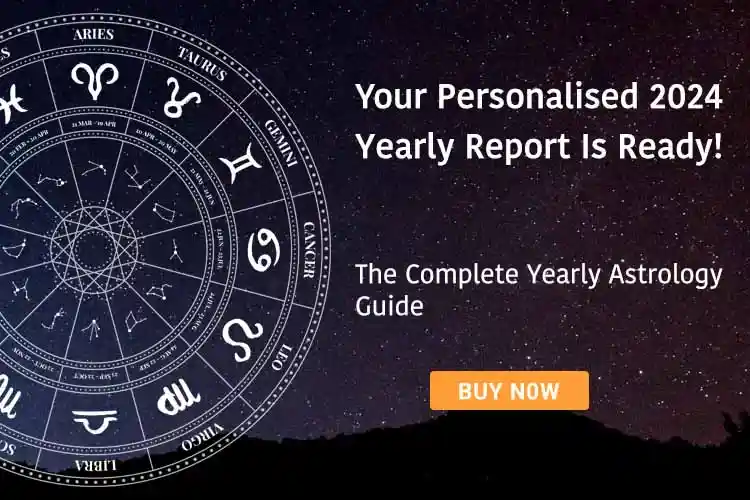 Share Your Problem, Get Solutions