Enlarged Prostate! Can Ayurveda Cure?
Table of Content
It's a male problem, isn't it? They grow along with the male ego. It's a disease of the old. These are the common statements one gets to hear when Prostate is in discussion. The gland is exclusive to the male reproductive system. It grows in two phases, one during the teenage and another after the age of 25 it continues to grow. Males mostly in the age group of 50 plus are affected a lot. But, it may infect people below 50 year of age also. There are several conditions of the prostate which are of concern whether it's Prostate cancer, Benign Prostate Hyperplasia or blockage of urine due to enlarged prostate.
In research dated 2016 in NCBI, it is noted that prostate cancer is profoundly found in the age group of 65 and above. Prostate cancer is the second most cancerous type found in male. Data shows it is the sixth leading cause of death in male related to cancer worldwide. Prostate cancer may show the highest exponential rise in men by 2020.
If you need any support with your mood swings, our wellness Counsellors can help you.
What Is The Fuss About Prostate?
It is described as a typically walnut-shaped gland. It is a part of the male reproductive system. The positioning of the prostate is very important and any physical anomaly can cause discomfort. It is located below the urinary bladder and in front of the rectum. It is wrapped nearby the urethra.
Functions of the prostate are very important as it increases the volume of the semen. Semen is a mix of prostate secretions and sperm. It acts as a fluid medium carrier for the sperm from male to female during intercourse. Apart from that, prostate secretion collectively called prostaglandins have several other benefits also. They act as anti-inflammatory, reduce intraocular pain and sometimes act as a stress-reducing agent.
However, this prostate may give rise to several complications if proper care is not taken. A common term known as the enlarged prostate can be heard from the doctor when one complains about the difficulty in passing urine. In Medical terminology, it is referred to as Benign Prostatic Hyperplasia (BPH). As already mentioned regarding the position of this gland, the enlarged organ will press itself against the bladder and obstruct urine flow. Due to this, a person may have a frequent urge to urinate because the bladder is not completely emptied out. In some cases as the age advances, there might be difficulty in controlling the urine urge and the person may suffer from urinary leakage. Urinary tract infections are less frequent in male as compared to females but in case of enlarged prostate, this is possible.
In some of the severe cases, this benign enlargement may become cancerous and lead to prostate cancer. During diagnosis, there are many folds increase in the level of Prostate Specific Antigen (PSA). This acts as an indicator for you to act.
What Is The Best Treatment For Enlarged Prostate?
Prostate enlargement also occurs due to hormonal secretions or if the prostate is overworked. There are many treatments available.
Alpha-blockers: These are antagonistic blockers of alpha adrenoreceptor. Commercially with the trade name of terazosin and tamsulosin are used as alpha blockers which helps to dilate and reduce the tension in prostate and nearby bladder muscles.
Hormone Blockers: They block the hormones which makes the prostate grow. For e.g. dutasteride and finasteride can be used.
Surgery: Generally in the older age when the sexual activity subsides, doctors may recommend removal of the prostate as an optional treatment. Nowadays a noninvasive laser operation is done with an observational time ranging from 3 days to 7 days. For BPH, a common surgical procedure is done known as Transurethral resection of the prostate.
However, there are many herbal and ayurvedic remedies available which are used in the ayurvedic treatment for prostate. But one should consult a doctor before taking such medication. There are chances that they may coincide and react with any ongoing medication.
The Ayurvedic Treatment for Prostate
The Ayurveda holistically treats the system along with the organ in question. Urine elimination is done by Apana Vayu. Any such disturbance will cause problems in passing urine. All  three Doshas are involved in this case. Imbalance of Vata causes obstructed urine or pelvic pain while Pitta is responsible for the agni, that is burning micturition. Sometimes there are blood cells and pus in the urine stream. Kapha imbalance will be marked by swelling of the pelvis region.
Ayurveda will generally avoid surgery as long as possible. It works on the principle of flushing the toxins from the stream and purifying your doshas. With the help of herbs, it will help clean any blockage in the urinary system.
What is Tridosha in Ayurveda psychology? Talk to an online therapist to learn more about it.
Ayurvedic Medicine For Prostate Infection
Herbal Diuretics: They increase the block of urine. Thereby if any blockage or obstruction is there due to microparticles like renal calculi or stones, it will help in bringing relief to such painful urinations. Key ingredients range from shilajit, karanju, shatavari, varun chall, chandan, kutki and many other ingredients.
Reduction in  Prostate size: A combination of 10 herbal ingredients help in reducing the inflamed prostate. Herbs like lalaju, gokshura, kramukam, nala, kusak kassa and Ekshumoolam can be used with few other combinations. It will help in relieving the BPH symptoms and burning micturition.
Many such preparations are available in the market in commercial form. They can be used in ayurvedic treatment for prostatitis. Few of the well-known medicines like Prostate Tablet-Baidyanath, Protowin-Balvedic, Himplasyia tablets by renowned brands can be used after consultations with an  Ayurvedic doctor.
Research-Based Natural Ayurvedic Remedies
Saw Palmetto: It is a palm tree extract, which is given as an alternative medicine to reduce the burning micturition, difficulty in passing urine. However, the study scale is very less and one should take caution for the usage.
Beta-Sitosterol: Plants with cholesterol-like substances called phytosterols or plant-based fat can be used to relieve the BPH symptoms.
Pygeum is a component of the bark of African plum trees. It is widely used in European countries. It helps in bladder emptying and urine flow.
Ryegrass pollen Extract: A study showed improvement in men with frequent urge to urinate at the night time.
However, these are research-based findings and actual commercial use is still under question.
Consult an expert Ayurveda counselor to get yourself treated for any kind of issue.
Superfood
Ayurveda advises inclusion of foods that help to keep the prostate healthy and functioning. A few of the superfoods are mentioned below.
Food containing Zinc: Sesame seed, almond, pumpkin seeds are rich in Zinc. Patients with BPH or prostate cancer tend to show lower levels of Zinc than in comparison to healthy individuals. Pharmacists can prescribe many Zinc supplements but it is always better to go with a natural source of Zinc.
Omega 3: Fish like salmon which contains omega 3 fatty acid can be included in the diet. Omega 3 helps in the reduction of weight and helps in decreasing obesity. People with obesity are at higher risk of enlarging their prostate. Other sources of omega 3 are walnuts, canola oil, flaxseed. In a regular diet, soybean and kidney beans can give you good results.
Vitamin C: Food with Vitamin C helps in fighting the curse of BPH. Bell peppers, Indian gooseberry, oranges or any citrus fruits are good sources of Vitamin C.
Anticancer: Several anticancer agents are present naturally in food like tomatoes which can help in reducing the risk of prostate cancer. Tomatoes contain a carotenoid called lycopene which helps treat BPH. Lycopene also reduces the level of PSA. Food sources other than tomatoes like watermelon, apricot, papaya do have good sources of lycopenes.
Green Leafy Vegetables: Green vegetables are generally recommended in almost all complications. They carry a good amount of antioxidants. Cruciferous vegetables like broccoli can help in reducing the risk of BPH and prostate cancer.
Prostate with time is surely going to grow. A healthy lifestyle with few dietary changes and tips should do good for the prostate. There are several ayurvedic medicines for prostate gland infection which can cure and reduce the chances of BPH and prostate cancer. The commercialised herbal supplements should always be taken under medical supervision. Exercise, weight reduction and natural superfood will be good for the prostate.
Can the prostate be cured completely by any therapy? Talk with online therapist now.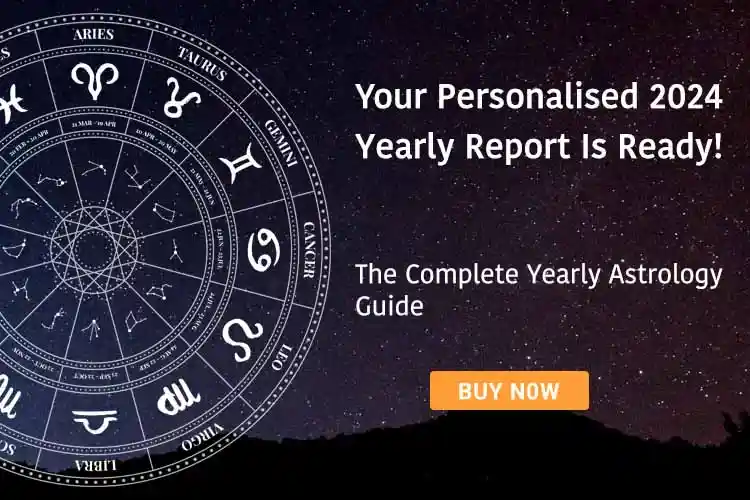 Share Your Problem, Get Solutions