2021 Finance Horoscope For Virgo Sun Sign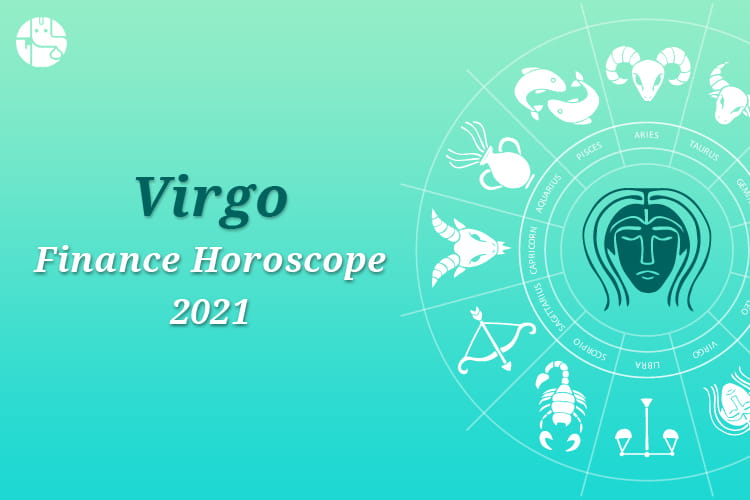 Virgo Finance Horoscope 2021 Predicts Good Times On Financial Front
As per the predictions from the Virgo 2021 finance horoscope, this year denotes good times on the financial front. This could be a rewarding year for you where you are likely to add on to your present financial strength. You will be able to handle resources efficiently. The positive impact of transiting Jupiter this year may also help you to develop some extra source of income this time around.

There are also possibilities of benefits through commercial visits or business trips or opportunities might come through social contacts or joint ventures. How will be your financial prospects in the year 2021?
Access the Free Personalized 2021 Report and get the answer
.
As per 2021 Virgo finance horoscope prediction, you may get some opportunities for financial gain as the year begins but the gains and benefits that you receive may not match your expectations hence you will still feel some sort of dissatisfaction. But as the first half of the year 2021 rolls on, it will help you consolidate your financial position and recover pending payments and also add financial resources. Saving will remain equally important for you while you will have the capability to earn through the investments. The period between March and June will be auspicious for money matters and increased professional projects and financial dealings are possible but the middle of the year may push you to take ambitious steps to meet your targets or to fulfill your desires. Such temptations can disturb your financial planning, suggests the findings from the Virgo money horoscope 2021.
Virgo 2021 Finance Horoscope: Don't Have Immature Expectations
According to the Virgo finance horoscope 2021, if you indulge in immature expectations or rely too much on others, you are likely to face problems in the period between July and September. Some commitment pressure may bother you and may not allow you to have the financial freedom that you desire. Various situational expenses will remain bothering you despite good earning during the latter half of the year. However, you will be handling your finances efficiently during the ending part of the year which will enhance your overall financial status as seen in your yearly astrology prediction.
As the period progresses, in the latter part of the year 2021, you may have the wisdom to implement your financial planning more efficiently. This will help you manage your finances more effectively. Here you are likely to spend a bit to maintain the life-style but need to avoid expenses of a larger scale. Any decision related to finance is to be well deliberated and not be hasty during this phase. The later part of the year will be favourable for systematic investments for financial security. As per Virgo money horoscope 2021, with your dedicated and focused approach, now you will be able to make your financial status stronger as the year reaches its end. How much will your money prospects zoom in the year 2021? Access the Free Personalized 2021 Report to know the answer.
Virgo 2021 Finance Horoscope: An Overview
As per the Virgo money and finance horoscope 2021, on the whole, the year 2021 will be good for you in financial matters. Your earnings are likely to grow. You will be able to activate your new sources of earning revenues. In the latter part of the year, you may initiate some fresh investments into the systematic investment plan.
With Ganesha's Grace,
The GaneshaSpeaks.com Team

Day Guide
Comprises of events likely to happen, hourly guidance & precise timeframes

Life Meter
Know the percentages of different aspects of your physical and mental state

Compatibility
Check out how well will your wavelengths with others match
Check Articles For Other Areas Of Life as well: