2021 Marriage Horoscope For Taurus Sun Sign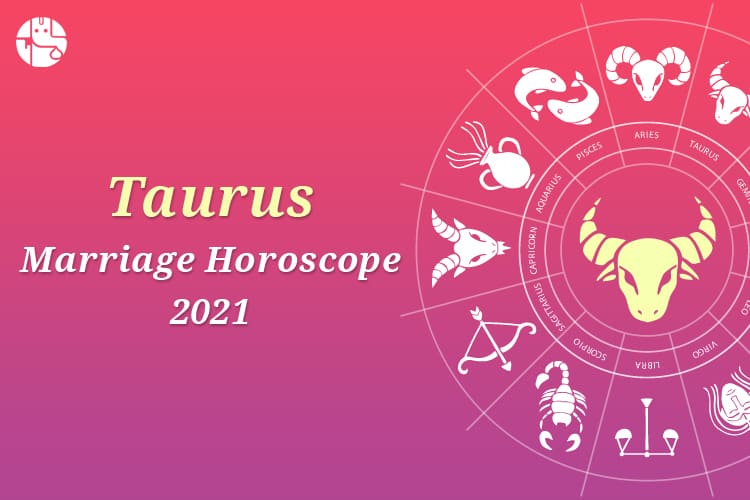 Taurus Marriage Horoscope 2021: More Involvement With Family
The Taurus 2021 marriage horoscope predicts that as the year 2021 begins, planetary transits, especially Jupiter's transit will shower their blessings on your conjugal life. This is a good period for socializing and for communicating with your loved ones. As the year progresses post-mid-February 2021,

planets may call upon you to deal with your family members in a more involved, and loving manner, rather than falling back on reason and intellect. Making new social contacts can be beneficial and developing meaningful conversations and cooperation will be the theme to follow. Your innate confidence will help you form a deep and intimate connection that will revitalize your current relationship. Know more about your relationship in 2021.
Access the Free Personalized 2021 Report!
As the year progresses post-mid-April 2021, you will be socially well placed and take part in various gatherings. However, there will be some days that shall remain somewhat challenging to deal with in personal and domestic affairs as per Taurus marriage astrology 2021. In such adverse days, being tolerant is going to be favourable, try to be accommodative, and understand diverse perspectives. As the year progresses, you will be blessed with great energy, but make sure you lead it in the right direction to emerge. You may practice asserting yourself more and may also want to address the problematic areas more directly.
Taurus Marriage And Family Horoscope 2021: You Will Need To Respect Others' Views
Further, the period post mid-July 2021 requires you to be calm and respect everyone's views because if you don't do so, then you may not fit well into a larger social circle. Intense arguments cannot be ruled out, but love will seem to overcome every hurdle and obstacle, shows Taurus family horoscope 2021. You may get frustrated when someone's perspective is completely different from yours, and it will reflect very clearly in your day to day dealings. As the year progresses, the mutual attraction coupled with passion could give you the opportunities to develop harmonious relationships and you are likely to feel content.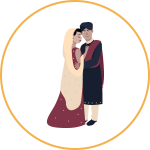 Further, the period post-mid-October 2021 will help you to come up with effective solutions as per Taurus marriage horoscope 2021. Planetary forces will help you to be more tolerant and accept opposite views. Also, your need for togetherness will come into play strongly during this time. You are ready to attract much more harmonious interactions with others at this time, and this will not only boost your self-esteem but also enhance your overall well-being. Look for creative ways to express yourself and to bring in harmony in your relationships. On the whole, the celestial situations will be on your side this year, says the Taurus 2021 marriage predictions.
Taurus Marriage Horoscope 2021: An Overview
As the year begins, the planets will bless you with a happy life. You will enjoy conjugal bliss and happiness, which will enhance harmony in your family life. At the same time, you may practice asserting yourself more and may also want to address the problematic areas more directly. Besides, you will strive for more and more togetherness with your family members as per 2021 Taurus marriage horoscope.
With Ganesha's Grace,
The GaneshaSpeaks.com Team

Day Guide
Comprises of events likely to happen, hourly guidance & precise timeframes

Life Meter
Know the percentages of different aspects of your physical and mental state

Compatibility
Check out how well will your wavelengths with others match