2021 Finance Horoscope For Taurus Sun Sign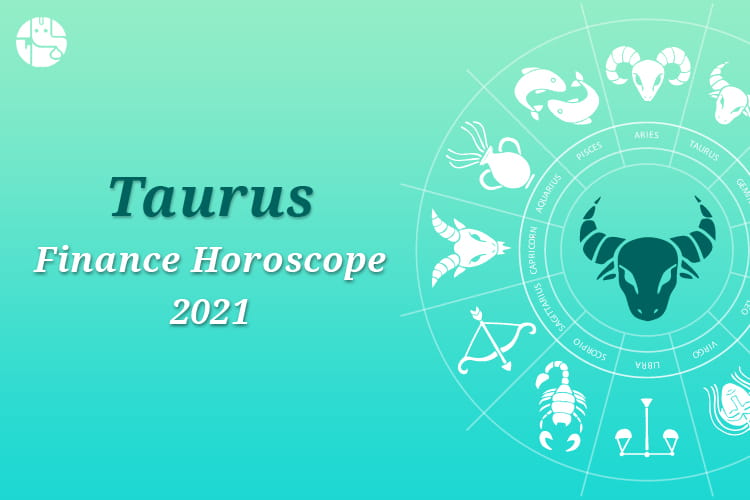 Taurus Finance Horoscope 2021: You Will Be Better At Financial Management
As seen in the Taurus finance astrology 2021 prediction, you will succeed in monetary planning and financial management. It is a good year for long term investments, but do not get lured into greedy schemes otherwise, it will be a situation where you will call in your problems. In the initial months of the year 2021, you will also spend on pleasure-filled and joy-full activities.

It is a really good time for the long term and secured financial planning. However, there will also be some days in which you may notice some financial pressure but believe it is just a passing phase.
To track your future and know more about your financial situation, access the Free Personalized 2021 Report!
As the year moves forward, post-mid-April 2021, you will receive good opportunities and there will be growth in income. The Taurus money horoscope 2021 shows that there will be growth in your respect, wealth, and reputation. However, avoid getting into any speculative activities. Avoid unnecessary expenses or you may have to experience monetary constraints. There will be some days in which your expenses will be more hence you may experience a little financial constraint. Hence, some special care should be taken to avoid unnecessary or unexpected expenses as per Taurus finance horoscope 2021. It is time to prefer a conservative approach to financial planning. As the year progresses, you may have a steady income and a sense of dissatisfaction may keep bothering you.
Taurus Money Horoscope 2021 – You Will Get Good Returns From Old Investments
As the year progresses post-mid-September 2021, you will adopt a new way of thinking in financial dealings. However, kindly avoid hasty decisions in financial matters. Your income is likely to increase day-by-day. You will be attracted to book profits from some old investments. In other words, you are likely to get good returns from your old investments. There are chances of gain through the stock market however, if you indulge in risky speculations, you are likely to face some setbacks as per the Taurus 2021 money horoscope.
The Taurus finance horoscope 2021 shows that in the last two months of the year 2021, you may have better opportunities for gain and growth. It is an auspicious time to receive some dues or you are likely to get back your stuck money. To put your financial plans into effect you may need to put in a lot of effort. If you take on too many tasks together then you are bound to feel mentally stressed. You will spend on entertainment and luxury items. In this specific period, postpone dealing and documentation regarding land, vehicle, etc. Read the Free Personalized 2021 Report! Know the design of your planets, get the knowledge that will empower you.
Taurus Finance Horoscope 2021: An Overview
As per the 2021 Taurus finance horoscope, a bright financial future awaits you. You will be able to manage your finances in a better and more effective manner. You may also develop a novel approach in making and managing your financial growth. However, you should be very careful in matters of signing deals and making documentations.
With Ganesha's Grace,
The GaneshaSpeaks.com Team

Day Guide
Comprises of events likely to happen, hourly guidance & precise timeframes

Life Meter
Know the percentages of different aspects of your physical and mental state

Compatibility
Check out how well will your wavelengths with others match