2021 Health Horoscope For Scorpio Sun Sign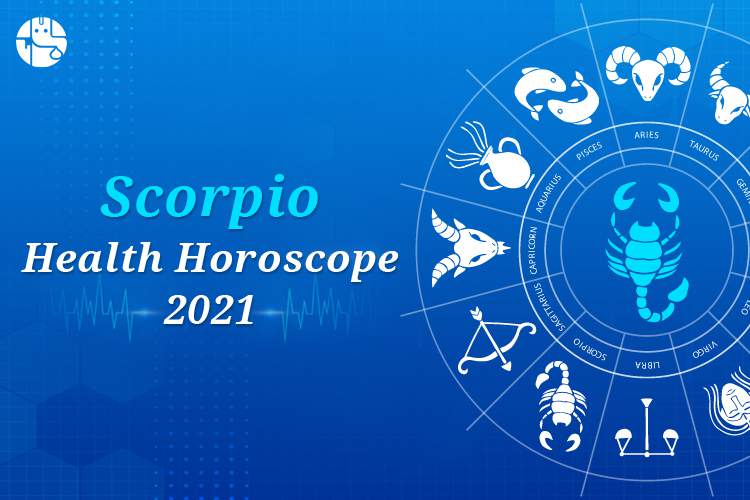 Scorpio Health Horoscope 2021: No Major Health Issues Are Foreseen!
According to Scorpio 2021 health horoscope, the year is likely to be favorable for your health. This may be the phase where your health will be robust and nothing much to worry about. But yes, you will have to stay cautious about your diet since the start of the year. Especially if you are in the middle age and suffering from hereditary ailments such as blood pressure or sugar-related problems.

As per Scorpio health astrology 2021, towards the end of the year you may feel content with the new year's resolution that will be to maintain a proper diet and health that you took at the start of the year. Continue the same restriction of diet until the next year, says Scorpio 2021 fitness horoscope.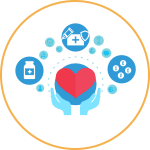 Scorpio Health Horoscope 2021: Strictly Follow Healthy Diet!
As a water sign and a food addict, maintaining food restriction will be challenging initially but you will slowly get accustomed, says 2021 Scorpio health horoscope prediction. Few months of the year 2021 may prove to be a bit challenging, where you will be craving food and beverage. These few months will be April, May, and June 2020. According to Scorpio health horoscope 2021, sign lord Mars will be debilitated in the house of luck, where you may see no much support of immunity and strength. The good part is that you may not be in any serious ailment, but for almost a quarter are likely to suffer from low immunity and lack of strength. Health is the important aspect of life, if your health is good, you would be able to maintain the other important life areas. Know what the year 2021 has in store for your finance, career, wealth, etc with Scorpio horoscope 2021.
Scorpio Health Horoscope 2021: Exercise Regularly In Order To Stay Fit & Healthy!
However, with a good diet and disciplined living, you will be able to maintain fitness. Additionally, some regular exercise and workouts will be helpful. This makes you fit and firm, and this will make you happy and more-strong internally. The only advice is, not to intake any artificial supplements to improve protein intake. This will turn out to be dangerous as you can contract some complications, especially from April to June 2021, says Scorpio fitness horoscope 2021. Moreover, try to avoid any such intake throughout the year as the stars may not be in your favor around this phase. Also, now you can know in advance if any major health issues are on cards with
Free personalized 2021 Yearly Report
.
Scorpio 2021 Health Horoscope: Meditation Will Help You To Bring Positive Vibes In Life!
According to Scorpio 2021 health and fitness horoscope, around the phase you may have a craving to blend fitness with emotional strength too. Practicing Yoga or some meditation exercise can help you to keep your mind calm. Therefore, this will be a good year to keep yourself mentally and physically strong, says Scorpio health horoscope 2021. By doing meditation regularly, you will also enjoy good sleep and positive vibes that were missing for a long time. Continue such fitness programs for the rest of life too, as this will enable you to keep your fitness regimes strong and firm, according to health horoscope 2021 for Scorpio zodiac. Thus, the good discipline that will enable you for good health will continue even after 2021.
With Ganesha's Grace,
The GaneshaSpeaks.com Team

Day Guide
Comprises of events likely to happen, hourly guidance & precise timeframes

Life Meter
Know the percentages of different aspects of your physical and mental state

Compatibility
Check out how well will your wavelengths with others match