2021 Education Horoscope For Scorpio Sun Sign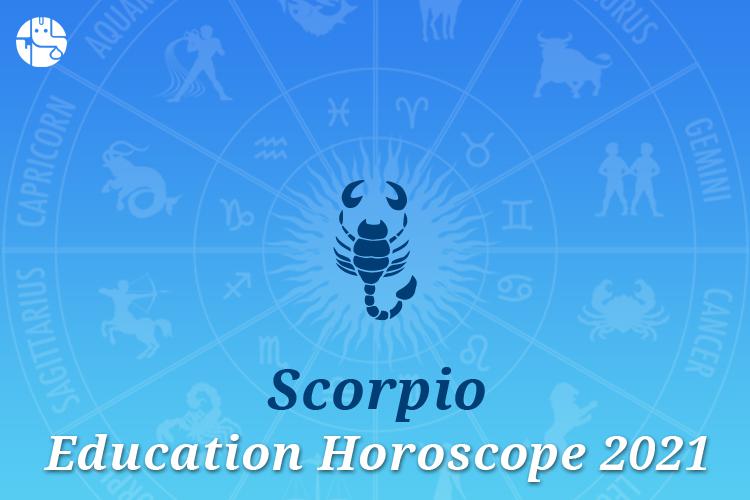 Scorpio Education Horoscope 2021: High Possibility Of Being Successful In Your Academics!
According to the Scorpio 2021 education horoscope, the year 2021 may prove to be one of the best years, as you may be able to apply your knowledge into practice. It would be a year where you may be able to show keenness in the classroom, learning and clearing all the concepts with perfection. As per Scorpio student horoscope 2021 prediction,

with the transit of Jupiter, you may also be in a position to get the guidance of the right mentor who will clear many of your doubts from the grass route. You are advised to maintain the steadiness in your learning. Moreover, there is a high possibility of being successful in all your academic endeavors, says Scorpio education horoscope 2021.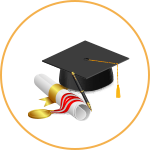 Want To Know Your Career Prospects In 2021
Scorpio Education Horoscope 2021: The Year Will Enhance Your Learning Skills!
As per education horoscope 2021 for Scorpio, the year 2021 if favorable if you are planning to pursue any online learning course. May be multiple certificate courses that will be helpful to learn and even practice the same. Some of the Courses may be related to Cybersecurity, Copyright, Patent and Trademarks, Languages or anything artistic will be interesting to learn. All your efforts to learn the skills are likely to enhance. As per Scorpio student horoscope 2021, the placement of Saturn in Capricorn and Jupiter in Aquarius for the entire year to be uplifting your confidence. You may also be able to immediately put your knowledge into practice and start earning handsomely. However, make sure you excel in the practice as gradually towards the year-end, you can expect an alternative source of income to be created for yourself.
You can access your Free Personalized 2020 Yearly Report, it will help you to make important decisions about your further studies.
If you are appearing for a graduation course, then you are likely to do well in your final grade test. Especially if mastering or majoring in the subject of Chemistry, you are likely to improve your scores or performance through hard work. Your ability to learn the minute details and do well in practice may fetch you an internship with some learning corporate sector. This may improve your skills to a new level as the emphasis on practical exams will enable you to give you an improvement in conceptual skills.
Scorpio 2021 Education Horoscope: Many Opportunities To Learn New Things!
Finally, the year is good for working professionals, who plan to upgrade their skills. If you are willing to participate in a skill enhancement program, but couldn't find one, then this year you may get an opportunity to learn through the new program. This new program will be industry-specific and shall give you some good chance to gain knowledge and even see an elevation in your career prospects. To get more insights on your career prospects for the year 2021, read Scorpio 2021 career horoscope. According to astrology prediction for the year 2021, though the elevation can take time, recognizing your skills will not get delayed anymore. However, make sure you are proficient in upgrading the skills as the competition is low now and you can easily upgrade yourself. As a professional, you are likely to move ahead in the days to come, you may be comfortable to practice the knowledge wisely and widely.
With Ganesha's Grace,
The GaneshaSpeaks.com Team

Day Guide
Comprises of events likely to happen, hourly guidance & precise timeframes

Life Meter
Know the percentages of different aspects of your physical and mental state

Compatibility
Check out how well will your wavelengths with others match