2021 Wealth & Property Horoscope For Sagittarius Sun Sign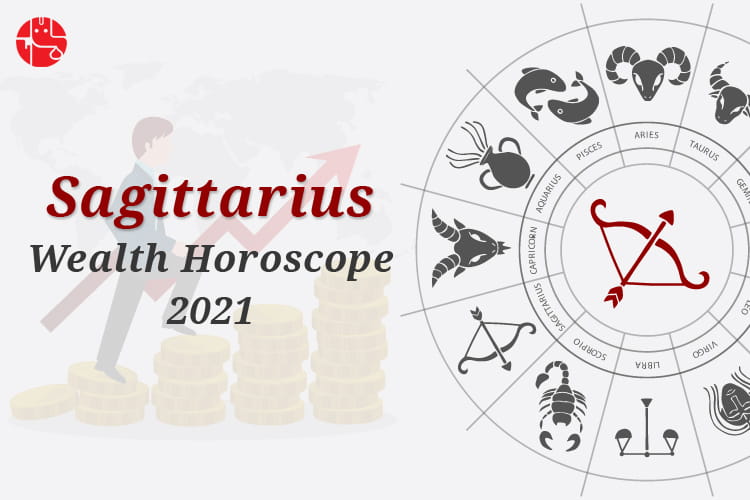 Sagittarius Wealth And Property Horoscope 2021: Your patience will pay you returns!
Sagittarius wealth horoscope in 2021 is looking prosperous. With the transit of Jupiter, the lord of wealth, and the support of Saturn, the house of income and gains, will enhance your prosperity in 2021. All you are advised is to take advice for some investment experts to augment the returns for the year, according to Sagittarius 2021 wealth horoscope.

This is likely to be a good initiative that may also take you closer to your wealth goals after all amassing wealth is a steady and continued process. According to Sagittarius wealth horoscope 2021, your patience will pay you returns and this will encourage you to look for better discipline. Libra financial horoscope 2021 may help you to know the challenges that you may face to maintain the financial stability in the year 2021.
Sagittarius Wealth And Property Horoscope 2021: You are likely to maintain your portfolio with proper investments!
You are born with acute analytical and observational skills, making money, and amassing wealth are one of your inborn skills. Hence you always like to update yourself with the real market and abreast of the actual returns. Till now, you have worked on your own and you have been happy with the returns that slowly improved your bank balance, and give a good spread of portfolio. Given all indications that wealth and prosperity will be abundant this year, however, you are advised to consult an expert who can professionally manage your portfolio. It may prove to be the right step for the year, says Sagittarius wealth astrology 2021.
Sagittarius Wealth And Property Horoscope 2021: You may invest in real estate this year!
With this in mind, you may also plan to expand your wealth portfolio. Like investing in real estate and even taking some exposure to commodities. All this may pay you good returns, if you do the required homework and then invest smartly. Any informed decision from an expert may help you to maintain your portfolio intact, says Sagittarius wealth horoscope 2021.
You are likely to be more particular about the services that an expert will offer, which may be the right approach when it comes to managing wealth. As per Sagittarius property horoscope 2021, get all the basics in place before signing any agreement or any service of contract as there are chances that planetary transits may not be in your favour, however, the impact of transit may differ on the basis of its position in your birth chart. You can access Free Personalized 2021 Yearly Report to know how the planetary transits may affect you based on your birth chart.
Sagittarius Wealth And Property Horoscope 2021: You may face challenges while acquiring family property!
Further, the year 2021, is moderate when it comes to acquiring family property. If there is any dispute that is running for long, then the differences may continue. Moreover, it may delay the materialization of getting the ancestral property. Ideally you can plan for an amicable settlement whereby you can sit across the table and work out a simple and easy solution for one and all. In fact, your image of being genuine in the family is likely to be appreciated by all and they would pay attention to your settlement process. You are also advised to take the opinion of elders in the family before proposing any settlement agreement, says Sagittarius property horoscope 2021.
With Ganesha's Grace,
The GaneshaSpeaks.com Team

Day Guide
Comprises of events likely to happen, hourly guidance & precise timeframes

Life Meter
Know the percentages of different aspects of your physical and mental state

Compatibility
Check out how well will your wavelengths with others match