2021 Finance Horoscope For Sagittarius Sun Sign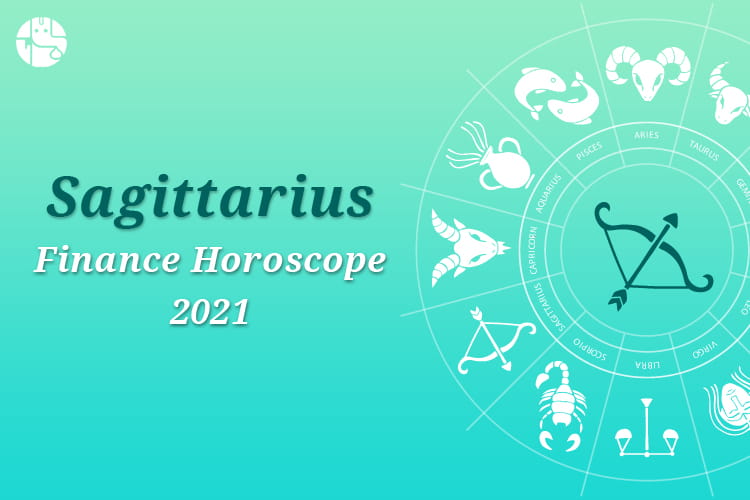 Sagittarius Finance Horoscope 2021: You are likely to improve your financial status!
According to the 2021 Sagittarius finance horoscope, financially, the year is likely to be good for you. Moreover, the lord of wealth, being Saturn will be placed in the 2nd house of income for the entire year. It may help you to slowly and steadily improve your financial position. The good part is that you are likely to be more focused on the avenues to earn and this will keep your dedication on the work till the end, says Sagittarius 2021 money horoscope.

However, most of the earnings during the year may be through self-generated activity, given your pride and recognition of your ability. Your family and well-wishers are likely to speak high about your caliber and you will feel confident and overwhelmed with this.
Sagittarius 2021 Finance Horoscope: Many opportunities to increase your income are foreseen!
The year 2021 is likely to be progressive, from January to March 2021, the transit of Saturn and Jupiter will aid you to gallop the source of earnings. According to the Sagittarius finance horoscope 2021, you are likely to be quick to identify and spot the opportunity to streamline the income source, making it easy for you to manage the flow of money for the rest of the year. Also, according to Sagittarius money horoscope 2021, business dealings may also turn fruitful around this time. You can get more detailed information about your business trends in the year 2021 in Sagittarius career and business horoscope 2021.
Now, from April till August 2021, you may be more cautious with your outflow of money, as the chances are that you may have to incur some prior commitments to spend. Moreover, you may also keep an account of every penny that you spend to ensure a perfect reconciliation of income and expenditure as per Sagittarius 2021 money horoscope. Furthermore, you may take extra precautions to plug unnecessary expenditures which may be put on hold or curbed completely. These minute details may help you to balance your income and expenses.
Sagittarius Finance Horoscope 2021: You may achieve your desired goal!
According to the Sagittarius 2021 finance horoscope, from September till October 2021, there is a high possibility that you may find some more avenues to add up to your income and bank balance. You may also forge new deals that may prove to be productive and even rewarding to support you with additional income. There are chances that it may come to you like a booster to fill up any income loopholes that were planned and were delayed due to unforeseen circumstances. According to Sagittarius money horoscope 2021, you will have a prayer of gratitude to the almighty who helped you tide over such sudden change of events. You can be prepared for the upcoming challenges in advance with the help of
Free Personalized 2021 Yearly Report.
Finally, the months of November and December 2021, are likely to be endured with complete ease and perfection. The concluding two months will see a sense of satisfaction in you as you will be happy to fulfill your financial commitments that were promised at the start of the new year. It is your diligence that may help you to stay calm and focused until you reach your perfect goal, this year, says Sagittarius finance horoscope 2021 prediction.
With Ganesha's Grace,
The GaneshaSpeaks.com Team

Day Guide
Comprises of events likely to happen, hourly guidance & precise timeframes

Life Meter
Know the percentages of different aspects of your physical and mental state

Compatibility
Check out how well will your wavelengths with others match