2021 Education Horoscope For Sagittarius Sun Sign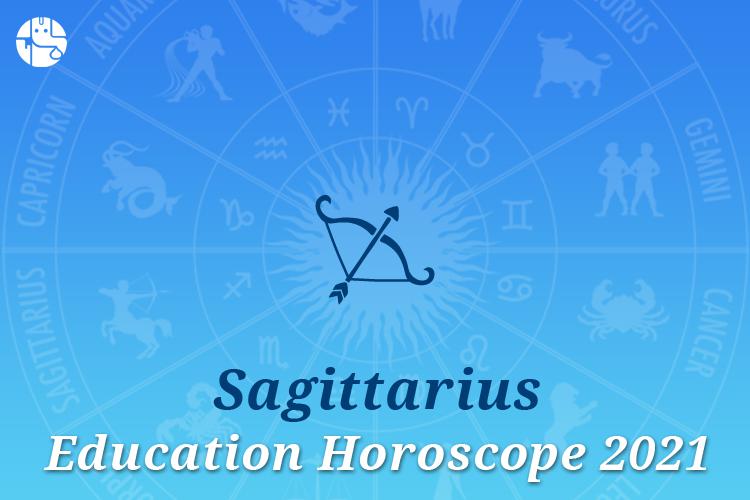 Sagittarius Education Horoscope 2021: Hard Work Is The Key To Success!
According to the Sagittarius 2021 education horoscope, for students the year 2021 may have an amalgamated result. As a student, you are likely to have a good time from January to May ending for preparing and pursuing your education at a foreign University. This phase can also enhance your inclination for higher studies.

It is likely to be successful only when you double your efforts and work hard to pursue higher studies.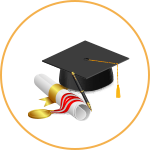 Want To Know Your Career Prospects In 2021
In fact, by the middle of May 2021, you will have options to choose, says Sagittarius education horoscope 2021. Either to pursue higher studies in a foreign country or to enroll in a reputed institute in the country. As merit is something that you will have to give importance, so keep your focus and preparations all alive till the end. But the option that you chose doesn't come free of cost. You will have to pay the price for the same and it is through your dedication and hard work that will bring you the desired successful result.
In fact, the year 2021 is supportive for students planning to pursue Mass Media or Journalism as their core area of specialization, according to Sagittarius 2021 education horoscope prediction. students planning to specialize in this stream are advised to work hard to get into your desired institute of learning. Also, students planning to pursue higher studies in the field of science, pharmacy, and emerging can do well with their dedicated preparation. Furthermore, the transit of Jupiter throughout the year of 2021 may give you the foundation to clear any entrance test, subject to adequate preparation, says Sagittarius student horoscope 2021. Know the personalized effects of planetary transits on your education based on your birth chart with the help of Free Personalized 2021 Yearly Report!
Sagittarius 2021 Education Horoscope: Favourable Year To Appear In Competitive Exams!
Again, if appearing for any competitive exams, 2021 will be quite supportive, according to Sagittarius education horoscope 2021. You may even get the support and guidance from your preceptor or mentor. If need be, try to undertake proper coaching classes for the same. Your mentor's guide will be helpful to resolve any doubt that you accumulated.
As per Sagittarius student horoscope 2021 prediction, the year 2021 is also auspicious for those planning to upgrade their skills. The booming online learning programs will be something that may interest you to pursue skill development programs. Before enrolling for such a program, you are advised to do a fact-checking if such programs will help you professionally.
According to Sagittarius education horoscope 2021, the transit of Jupiter into Aquarius may tempt you to take up such a course, maybe without a proper understanding of its prospects in career. Career is directly related to your education, you can refer to Sagittarius career horoscope 2021 for career guidance. Others, who plan to take up executive programs through residential courses or through any other formal learning program will succeed effortlessly. Try your best to work hard and complete the regular program to secure a good job in the days to come.
With Ganesha's Grace,
The GaneshaSpeaks.com Team

Day Guide
Comprises of events likely to happen, hourly guidance & precise timeframes

Life Meter
Know the percentages of different aspects of your physical and mental state

Compatibility
Check out how well will your wavelengths with others match