2021 Career & Business Horoscope For Sagittarius Sun Sign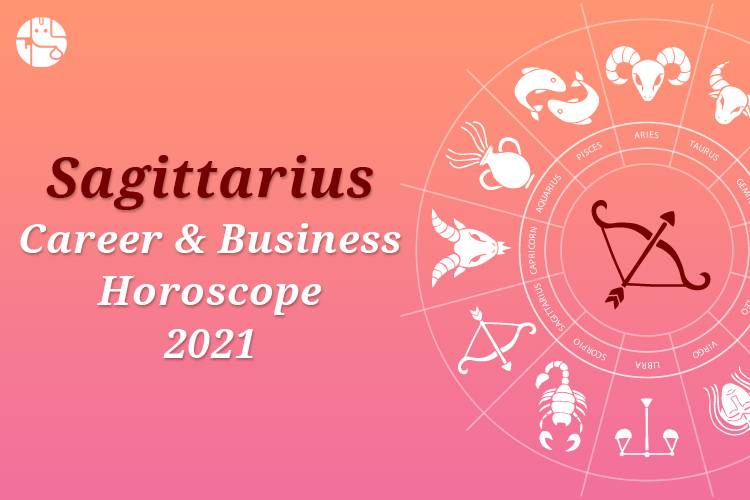 Sagittarius 2021 Career Horoscope: Favorable Year For Professional Growth!
As per Sagittarius career horoscope 2021, the year 2021 is likely to be favorable for career and professional growth for Sagittarius individuals. At the start of the year, the perfect complement of Jupiter and Saturn is creating an alignment of cosmic force that is ideal for business and self-development.

Moreover, you may see continuous progress in all walks of life which may be elevating your social standard. There are strong chances that you may find a great source of energy within you, says Sagittarius business horoscope 2021. With renewed energy, you may also complete some of the projects that you have been delaying for a long time.
According to the 2021 Sagittarius career horoscope, after mid-June, you may also witness a foreign assignment that is likely to be lucrative. However, this can come up if you have been following up for the assignment rigorously and consistently. Have a strong reason to support your travel to ensure success in accomplishing the task, as per Sagittarius 2021 career horoscope.
Sagittarius Career Horoscope 2021: High Chances To Get Dream Job!
According to Sagittarius career astrology prediction 2021, if you are trying for the dream job in a company or an organization of your choice the year 2021 can prove to be lucky. The support of planets may give you some scope of improvement to make through, but the support of efforts should not be diluted in any manner. As the cosmic stars are supportive, they would also require the grace of hard work and efforts, says Sagittarius 2021 career horoscope. If promised, you can be sure of achieving your dream job.
In case you are into employment and planning to start a business or enterprise of your own, the phase after June 2020 will be encouraging, according to Sagittarius career horoscope 2021. Getting legal approvals or licenses may be easy and less cumbersome. You may also seek the support of an expert who can turn helpful around this time, but as it is said, nothing comes free in this world. If you can negotiate to offer a stake in the new venture, then this will also be a consideration that you can offer. Sagittarius money horoscope 2021 may give you more detailed insights about your financial prospect.
Sagittarius Career Horoscope 2021: Favourable Year To Make Important Decisions!
According to Sagittarius business horoscope 2021, if you are already into business or self-employment, then the year may be courageous to take bold decisions. The transit of Saturn in the second house will make you tactful to deal with tricky situations and the support of Jupiter in Aquarius since the start of the year 2021, will give aid to your planning and execution.
Your Free personalized 2021 Yearly Report may help you to make important decisions
.
This is also the time, where venturing into new partnership deeds may turn beneficial. There is also a strong indication that you may find an ideal partner who will assist you in expanding your business. But this should be done in a formal manner. Do not accept any proposal merely out of the relationship or through words. This will save you from any error of judgment. This will also emphasize accountability, according to Sagittarius 2021 career predictions.
With Ganesha's Grace,
The GaneshaSpeaks.com Team

Day Guide
Comprises of events likely to happen, hourly guidance & precise timeframes

Life Meter
Know the percentages of different aspects of your physical and mental state

Compatibility
Check out how well will your wavelengths with others match