2021 Marriage Horoscope For Pisces Sun Sign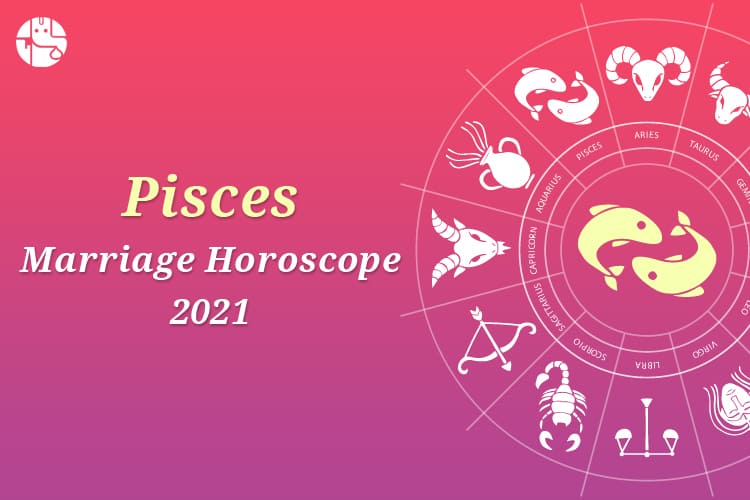 Pisces Marriage Horoscope 2021: The year may not be a favorable year for marriage
According to Pisces marriage horoscope, the year 2021 may not be ideal for planning important events like marriage. As for marriage, the transit of Jupiter is very important to consider, the support of the same shall remain a minimum this year. Additionally, Jupiter is also the sign lord for Pisces, hence the transit of Jupiter is more important for you, as per Pisces marriage horoscope 2021.

As per the 2021 Pisces marriage horoscope, since the start of the year, Jupiter will remain debilitated in Capricorn and then shall transit in the sign of Aquarius, which is 12th to your sign. Therefore, the transit of Jupiter is not supportive of an auspicious event like marriage to be carried out.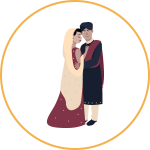 Further as you will move into the year, the months of February, May, June, September, and October 2021 should be given more care as this may see some unreasonable turn of events in marriage or married life. Furthermore, as per Pisces marriage horoscope 2021, Mercury the lord of the 7th house shall be unfavorably placed around this phase, which may impact your life along with Jupiter in the 12th house. Thus, you are advised, not to plan a marriage function around these times to avoid any inauspicious act to take place. Considering several implements this year, it would be ideal to reschedule any plans for marriage. However, an engagement ceremony is not forbidden, but planning for marriage can be looked at a time ideally early next year, according to Pisces 2021 marriage predictions. Additionally, your personalized 2021 Yearly Report will help you to know the challenges in advance, so that you can take steps to overcome them and make your relationship stronger.
Pisces Marriage Horoscope 2021: You may face challenges in your married life
For natives who are already married, the year 2021, will demand little caution. There are high chances of personality clash which may be purely out of ego and difficult to manage the expectations of the two ends. This can be one of the prime reasons for a temporary separation if not careful any time after the middle of the year 2021, says the Pisces 2021 marriage horoscope.
According to Pisces marriage astrology prediction 2021, a continuous effort should be made to know the expectation and in the event of any shortfall, a promise to reinstate the same in the future course should be committed. By this, the two of you will easily mitigate tensions and gulp any ego clash that can impact your beautiful relationship. To know about your love life in the year 2021, read Pisces 2021 love horoscope predictions.
As the year will come to an end, 2021 will look like to be a heavy year with minimum expectations and achievements. However, with your wise decision, you are likely to overcome the challenges and face unforeseen events efficiently, otherwise, it would have been difficult for you to manage. Once you will realise this, you may slowly agree to the fact and shall be thankful for the divine almighty, according to Pisces family horoscope 2021.
With Ganesha's Grace,
The GaneshaSpeaks.com Team

Day Guide
Comprises of events likely to happen, hourly guidance & precise timeframes

Life Meter
Know the percentages of different aspects of your physical and mental state

Compatibility
Check out how well will your wavelengths with others match