2021 Finance Horoscope For Pisces Sun Sign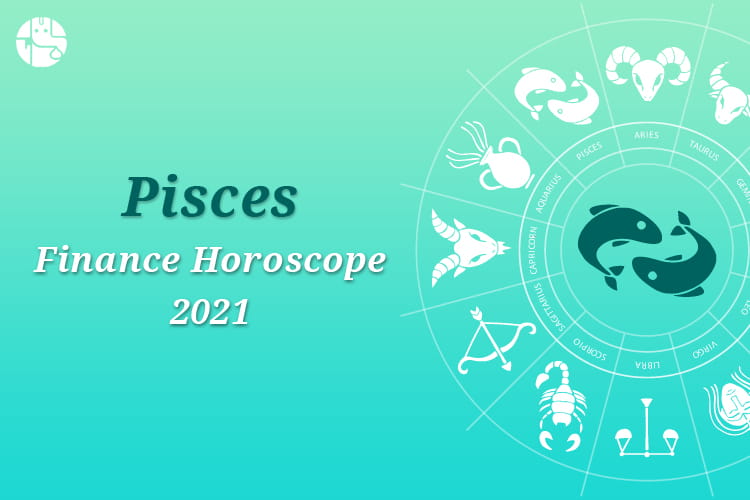 Pisces Money Horoscope 2021: Try to avoid unnecessary expenses
Financially the year 2021 will be moderate to bring gains, according to Pisces money horoscope 2021. The planning that you would have carried in the past may be maintained initially, but as the year progresses, it may slowly deplete. However, you may realize this much later, that you have started using your savings in your routine expenditure.

According to Pisces finance horoscope 2021, one healthy exercise that can control this habit is to maintain a regular worksheet of income, expenditure, and investments, both creation, and redemption. By undertaking this exercise, you are likely to have a clear perspective of your financial position.
Pisces Finance Horoscope 2021: Favourable year for long term investments
The year 2021 is good for investing in long term assets. Be it in any form, the investment that has a long horizon or gestation period to mature will certainly turn beneficial, according to the 2021 Pisces finance horoscope. But in the short and medium-term, our expert astrologers suggest you control your planned expenditure. To gain insights on wealth prospects, read Pisces wealth horoscope 2021.
Towards the second half of the year, a family trip to an exotic destination is indicated. This may demand you to shell out a good sum of money which is likely to be sudden and out of the budget planning. However, you should plan in advance for such a trip and start an investment program for a short period that can help you plan your trip in a better way.
According to Pisces money horoscope 2021, you may have to rework on your insurance plan that might expire during the middle of the year. Be it for health or any other purpose, keep a certain portion of your savings toward insurance exigencies. Additionally, you are advised to keep a clear demarcation between investment and insurance to reap the benefits of both the financial instruments.
Pisces 2021 Money Horoscope: Plan your finances properly to maintain your financial stability
As per Pisces 2021 finance horoscope, the planning of finance will become extremely important for you after middle April 2021. Hence, it is advised to inculcate the habit since the start of the year, as the sign lord Jupiter, despite being debilitated in the sign of Capricorn, it is in the house of gains to give you wisdom and ability to plan. As Jupiter will move to the 12th house of loss mid-April 2021, then there are chances of some sudden turn in your financial position. Therefore, an informed decision will be vital to overcome the sudden outburst of expenditure.
You can now know about the possible financial challenges that you may face in the year 2021 in advance with the help of Free Personalized 2021 Yearly Report.
As you will move towards the end of the year, you are likely to admire yourself. However, instated planning and timely execution may save you from any grave pitfall. Human efforts are certainly recognized by the cosmic force which is why it is said that one reaps the benefit of one's own karma. According to Pisces finance horoscope 2021, hard work and planning will help you to maintain financial stability in the year 2021.
With Ganesha's Grace,
The GaneshaSpeaks.com Team

Day Guide
Comprises of events likely to happen, hourly guidance & precise timeframes

Life Meter
Know the percentages of different aspects of your physical and mental state

Compatibility
Check out how well will your wavelengths with others match