2021 Wealth & Property Horoscope For Libra Sun Sign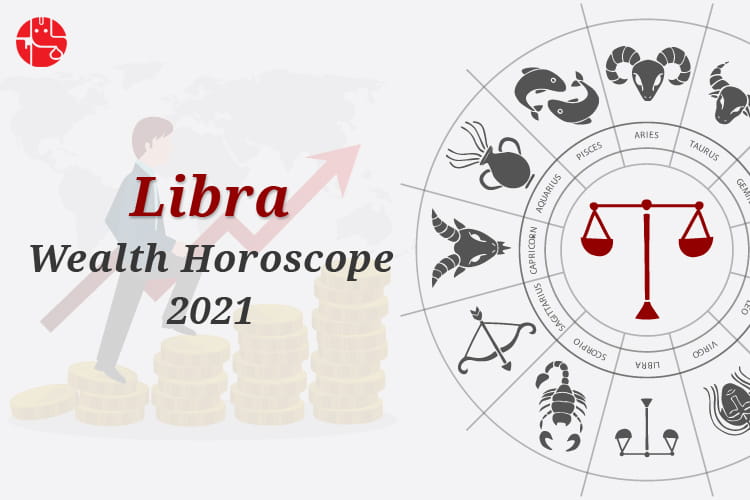 Libra Wealth And Property Horoscope 2021: Maximize Wealth From Your Work
According to the Libra wealth horoscope 2021, the year 2021 may be a great year for you. Moreover, if you have been planning to build your wealth, then with the help of your hard work you can achieve the desired results. Additionally, as per Libra property horoscope 2021, the transit of Jupiter and its aspect upon your sign will enable you to improve your flow of income.

Not only this but also the transit of Saturn through the sign of Capricorn 2021 may improve your stability to amass wealth and maintain financial stability. Libra financial horoscope 2021 may help you to know the challenges that you may face to maintain the financial stability in the year 2021. Saturn transit may enhance your wealth prospects. As a result, you will be more confident and determined to do well in all your endeavors. However, make sure you negotiate the right value proposition to maintain the value of the asset.
Libra Wealth And Property Horoscope 2021: Favourable For Investment In Property & Business
According to the Libra wealth horoscope 2021, the year 2021 shall remain favorable for the mortgaging of property. If you are planning to invest in property by seeking a loan, then your loan may get approved this year, as per Libra 2021 wealth horoscope. In either way, the time is auspicious to seek a proper and valuable asset to maintain your wealth and property. It is very important you deal with fair value and avoid any shares of grey in the deal. The cleaner you maintain the transaction, the better will be its outcome. If need be, do appoint a full-time lawyer who can manage all the necessary dealings and they would in turn take your care, professionally.
Moreover, if you are planning to invest more money into the business and expanding the line of activity, then the year 2021 may prove to be progressive. Refer Libra career and business horoscope 2021 to gain more important insights. There is a high possibility that this expansion will aid your business assets and even give you better returns. Ganesha suggests you, not to overburden the expansion. Based on Libra property horoscope 2021 prediction, take a feasibility study before investing money into the same. Just manage your expansion with the money you have saved and then if falling short, you can consider taking more credit. According to Libra wealth horoscope 2021, keep your options open to seeking the right source of credit, this will help you to leverage your loan. Also, it may even improve your earning capacity. So, you are likely to continue to acquire wealth, but due to some unfavourble planetary transit you may face some issues. Avail Free 2021 Yearly Report to get clarity and personalised predictions based on your birth chart.
Libra Wealth And Property Horoscope 2021: Favorable Year For Investing In Commodity Market
As per Libra wealth astrology 2021, if you are interested in investing in commodities or in community pooling centers, then the year 2021 may give you better returns. The judgment that you would need to invest in the right avenues will be supported by the transit of Jupiter. It would be a great phase that may also help you keep your plans to amass wealth intact. Just keep yourself focused and use the power of your network that will enable you to find the right avenues in 2021. Additionally, it will be helpful if you seek professional help to sail through this phase and do not miss any good opportunity.
With Ganesha's Grace,
The GaneshaSpeaks.com Team

Day Guide
Comprises of events likely to happen, hourly guidance & precise timeframes

Life Meter
Know the percentages of different aspects of your physical and mental state

Compatibility
Check out how well will your wavelengths with others match
Check Articles For Other Areas Of Life as well: