2021 Finance Horoscope For Libra Sun Sign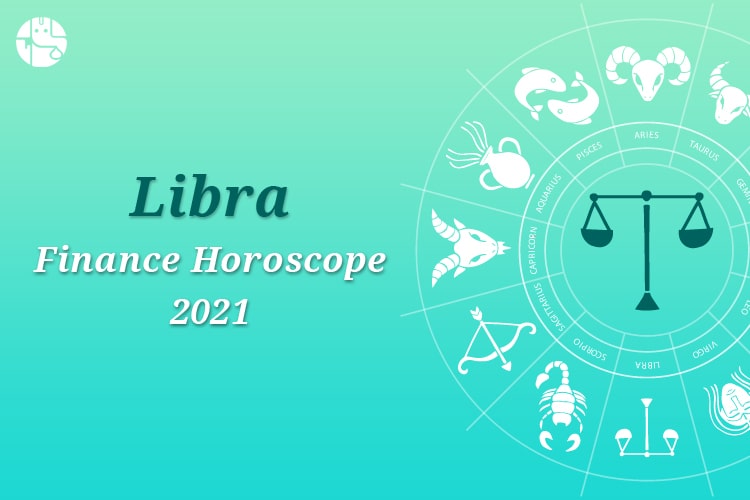 Libra Finance Horoscope 2021: The Year Of Financial Success!
As per the Libra 2021 finance horoscope, the year 2021 may give you financial gains. Moreover, with the support of Jupiter and Saturn, there are chances of an increase in income and a steady decline in expenditure. Moreover, you are likely to be content with the way the two planets will complement your sign to reduce all the unwanted expenditure which you couldn't control for a long time. According to Libra money horoscope 2021,

you will be happy with the way the progress of income will rise and the reduction of expenditure will improve your savings. In fact, there is a high possibility that the year will be good for you if you are planning to reschedule your investments, as per Libra 2021 money horoscope. Also, if you are planning to start investments, it may enhance the steady flow of income, thus, there are chances that the year 2021 may enlighten you with multiple options. With the help of Libra wealth horoscope 2021 you may know the right time frame of investments. Just identify the right one and you will be happy to take the decision.
Libra 2021 Finance Horoscope: Favorable For Speculative Investments!
As Libra individuals are known to be wise in their decision, always evaluating their actions on risk and returns, the year 2021 may prove to be positive with respect to investing a portion of your savings in the speculative market, according to Libra money horoscope 2021 prediction. Maybe stock markets will be an option to be explored or even any recognized wagering activity. You are advised to stay calculative in your approach rather than being blazon to make a rash decision. Also, calibrate your risk before venturing. However, this can improve the returns of your overall plans on investment and its gains. Your friends and peers may appreciate your efforts. 2021 Libra money horoscope, your focused approach may help you to enhance your monetary gains.
Libra Finance Horoscope 2021: Time Frame To Stay Cautious!
According to the predictions in Libra 2021 finance horoscope, the months where you must keep a low exposure in speculative investments are March, June, September, November, and December 2021. Avoid any major investment in these months as it can help you to take stern action against temptation. As per Libra 2021 finance astrology, you are likely to show more keenness to invest in these areas, which can pull down your income or returns through investment. Self-restraint will be very important around this phase.
However, as per the 2021 Libra finance horoscope, the year may prove to be favorable for taking any credit to balance your debt and investments. If looking out to seek debt for a particular cause, the year may be good to put the money into the right use. However, there is a high possibility that you will have good returns from such an investment and this may take you to a new height. The only advice is not to take the credit on a high rate of interest. This may impact your income and increase your expenditure that may be detrimental. However, the impact of planets may vary based on its position in your birth chart. You can avail your Free 2021 Yearly Report to get personalised prediction about your financial life in the year 2021.
Thus, your dreams that you would like to reap in through finance, then this year may be favorable for you to get fulfilled with little planning and timely execution.
With Ganesha's Grace,
The GaneshaSpeaks.com Team

Day Guide
Comprises of events likely to happen, hourly guidance & precise timeframes

Life Meter
Know the percentages of different aspects of your physical and mental state

Compatibility
Check out how well will your wavelengths with others match
Check Articles For Other Areas Of Life as well: