2021 Wealth & Property Horoscope For Gemini Sun Sign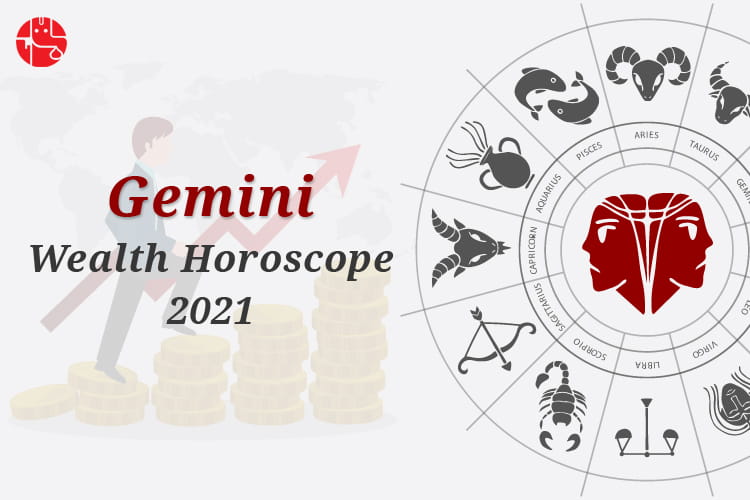 Gemini Wealth And Property Horoscope 2021: Your Finances Will Expand
When the flow of finance is likely to be improved for the Gemini zodiac sign, then how can wealth accumulation take a back seat? This is a year where many of you Gemini natives will slowly come closer to their long-drawn dream as per the findings in Gemini wealth horoscope 2021. It would be easy to achieve your dream and this will put you on the trajectory.

Do not take a back seat in your efforts as you will be happy with the steady progress in accumulating wealth. Some of you will even plan to acquire a property as investments. All, this will bring you much satisfaction and enable you to stick to the larger goal that was drawn long back.
Read the Free Personalized 2021 Report! You will know your wealth situation in 2021.
Now, as far as purchasing a second property is concerned, the native of your Zodiac sign are advised not to spend heavily on the same, by taking credit from a bank or any other financial institute. You can be in serious trouble that will put you in a difficult state as your financial well being will be under slight stress. Ideally liquidate one of your assets, financial, or even tangible assets that will enable you to make the most of the acquiring asset. There will be more peace and a relaxed state of mind in you, shows the Gemini wealth astrology 2021.
Gemini Property Horoscope 2021: You Should Take Calculated Risks
So, as per Gemini wealth and property horoscope 2021, you should calculate your risk accordingly and do not in any way be displeased with your mistakes that cannot be rectified later. Just take calculated risks to remain satisfied and content in the days to come. Again, natives who have their traditional business will see little expansion. Especially during the middle of the year, where you will get the opportunity to merge your business with another business, who will be in a position to give you the leverage to earn more revenue and even make profits in all your endeavours. Finally, the year will be supportive in amassing wealth, so just remain focused till the end.
Your Gemini wealth horoscope 2021 prediction states that there is one good point for natives who are in debt. With steady and regular earning, you will slowly plan to repay all your debt on time and bring some parity in your financial leverage. You will not be in high debt that looked to be difficult until last year. Now, you will imbibe a disciplined approach that will be good for one and all as you slowly build confidence in the hearts of those who lend you money. They too will be happy with your efforts of repayment and dedication. As per Gemini property horoscope 2021, make sure you are focused on the decided plan rather than drifting away to temptations easily. Access the Free Personalized 2021 Report to know your future.
Gemini Wealth And Property Horoscope 2021: An Overview
You should not lessen your efforts towards the accumulation of wealth as you will be happy with steady progress in that direction. Some of you may even acquire a new property. Besides, you won't have high debt, unlike the situation which prevailed until last year. Also, you will develop a disciplined approach that will be good for one and all as you slowly build confidence in the hearts of those who lend you money as per Gemini 2021 wealth horoscope.
With Ganesha's Grace,
The GaneshaSpeaks.com Team

Day Guide
Comprises of events likely to happen, hourly guidance & precise timeframes

Life Meter
Know the percentages of different aspects of your physical and mental state

Compatibility
Check out how well will your wavelengths with others match
Check Articles For Other Areas Of Life as well: