2021 Marriage Horoscope For Gemini Sun Sign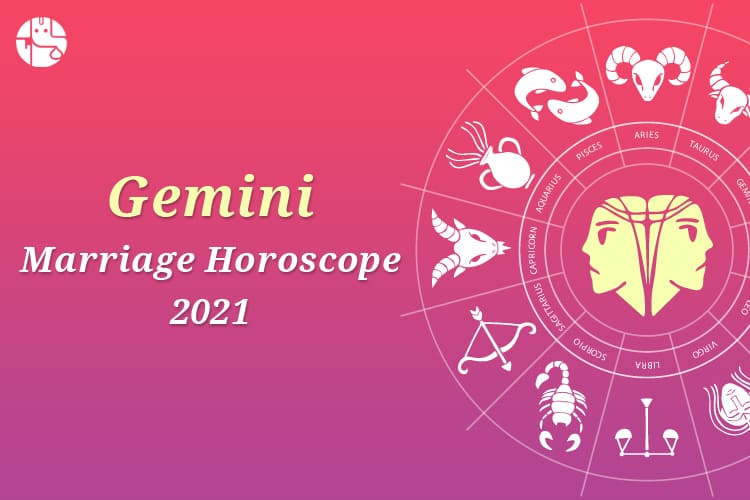 Gemini Marriage Horoscope 2021: The Year 2021 Better Than Previous Year
As it is said, no year can be fulfilling without the sharing of emotions. The same can be said about 2021 as per Gemini marriage astrology 2021. Be it good or bad, you would need someone to be with you at times where life is struggling and unable to bear the pains that are inflicted on your heart. Not anymore, the year that you endured in 2020, was one of pain and struggle.

But soon, at the start of the new year, you will find someone willing to help you and slowly build a bonding with you. Be thankful to the transit of Jupiter in Aquarius who is enabling all this in your favour. That is about 2021 as per Gemini marriage horoscope 2021.
Now, to get into specifics, the year will start well for singles. Which means, you will come across someone very important and interesting very soon. You will be happy with the way life will turn progressive the moment you come across someone important and special. The only month that you should be careful is the month of May and June, where due to miscommunication you can be in some silly trouble. So, tread carefully around these two months and lead a wonderful life. Gemini natives who are singles can also avoid getting married in these two months and plan the time for their marriage accordingly as per Gemini 2021 marriage horoscope.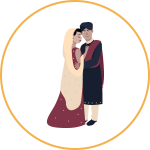 Gemini Family Horoscope 2021: Stars See Better Understanding With Partner
Now for natives, who had a troubled relationship earlier will also find solutions to come up to them easily. Your partner will understand you easily and even work a common bond as per the Gemini marriage prediction 2021. All this will be due to the soothing effect of Jupiter upon your sign and even on the zodiac sign of Leo, which is known to bring mutual understanding and improvement. So, as you will move towards the year-end, all your efforts will finally bring parity in the relationship between the two of you. Stay focused till the end and bring sweetness in your married relationship. Any plans of separation that are potent in your mind will slowly fade towards a better living.
Now, natives who have been planning to raise a family, the year 2021 has many good surprises and positive news for you. The couple can be blessed with a baby anytime throughout the year, says the Gemini marriage and family horoscope 2021. More so in the second half, as this will bring you much more happiness and success in life. But you will have to plan for the same well in advance and this will need to talk to your partner and bring parity in the state of mind. All in all, the year is likely to bring happiness in all walks of life, and the same is seen in personal life too. What more can happen in your life in 2021? To know, avail the Free Personalized 2021 Report!
Gemini 2021 Marriage Horoscope – An Overview
The year 2021 is going to be very good for singles. They are likely to meet that special someone, which is likely to change their life for all times. Those who have been planning to raise a family, the year 2021 has many good surprises and positive news. In a nutshell, the year is going to be very special for you in all walks of life. And the same holds true for your personal and married life as per Gemini marriage horoscope 2021.
With Ganesha's Grace,
The GaneshaSpeaks.com Team

Day Guide
Comprises of events likely to happen, hourly guidance & precise timeframes

Life Meter
Know the percentages of different aspects of your physical and mental state

Compatibility
Check out how well will your wavelengths with others match