2021 Wealth & Property Horoscope For Capricorn Sun Sign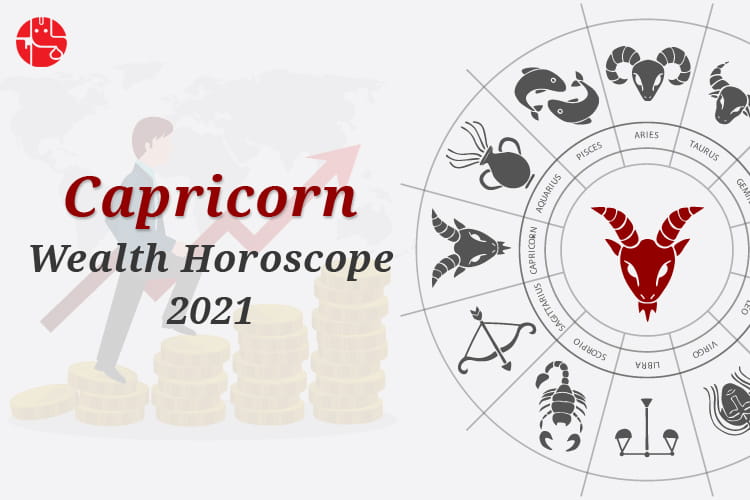 Capricorn Wealth And Property Horoscope 2021: The Year May Enhance Your Wealth Prospects!
When it comes to wealth creation the time is no better than the year 2021, according to Capricorn wealth horoscope 2021. With a steady focus on wealth creation, by the transit of Saturn upon your sign, the goals are likely to be clear in your mind. You will not show any signs of deviation. Furthermore, there may be a steady rise in your income by the transit of Jupiter in the 2nd house.

Thus, the creation of wealth or amassing more wealth than the existing one is likely, as per Capricorn property horoscope 2021. All you will have to do is to channelize your planning and direct your energy towards the financial goals this year. Slowly, you may also align your financial goals with the larger picture as you progress this year. To get deeper insights on your finance, go through Capricorn finance horoscope 2021.
Capricorn individuals are known to be someone who will plan their future adequately in advance and stick to the same. This feature of yours has always been helpful to maximise your gains as you get started well in advance. With the same attitude, you will continue to march ahead in 2021, as per the Capricorn astrology prediction for the year 2021. Which means, you would have planned everything in advance, and may only execute the plans in 2021, with course correction in between. Thus, you would have planned your wealth creation goals in advance and would have waited for the advent of the year 2021 to implement your goals one after the other, according to Capricorn 2021 wealth horoscope.
Capricorn Wealth And Property Horoscope 2021: You May Invest In Risky Assets!
According to the Capricorn wealth 2021 horoscope, around the middle of the year, few of you will relook your plans to invest in safe debt instruments that will provide you regular and steady income. This will be out of your already existing income which can be pulled up as a corpus fund to meet expenditure and other necessities. Further, you might even add up some extra money from your income, in investing in risky assets. No doubt the risk is high, but your meticulous planning may help you to identify the right avenue and maximize its gains. According to the 2021 Capricorn wealth horoscope, if investing in such avenues then make sure you do not keep them for the long term, to avoid mitigating risk.
With the help of Free Personalized 2021 Yearly Report, you may be able to navigate the challenges effectively and plan your next move accordingly
.
Capricorn Wealth And Property Horoscope 2021: You May Expand Your Business!
Finally, the year 2021 is likely to be good for you if you are planning to invest in new business or enquiring about new business for their expansion. This expansion plan may be like acquiring a new stake in another business which will be treated as wealth creation, since you will use your personal income to buy the same, then crisscrossing the income from one source to the other. This is likely to be an important step as you may diversify into your area of passion, says Capricorn property horoscope 2021. Something that you always wanted to do, but couldn't do for a long time. Slowly the year-end may be lucrative for you, as your wealth may intern to create more income.
With Ganesha's Grace,
The GaneshaSpeaks.com Team

Day Guide
Comprises of events likely to happen, hourly guidance & precise timeframes

Life Meter
Know the percentages of different aspects of your physical and mental state

Compatibility
Check out how well will your wavelengths with others match