2021 Education Horoscope For Capricorn Sun Sign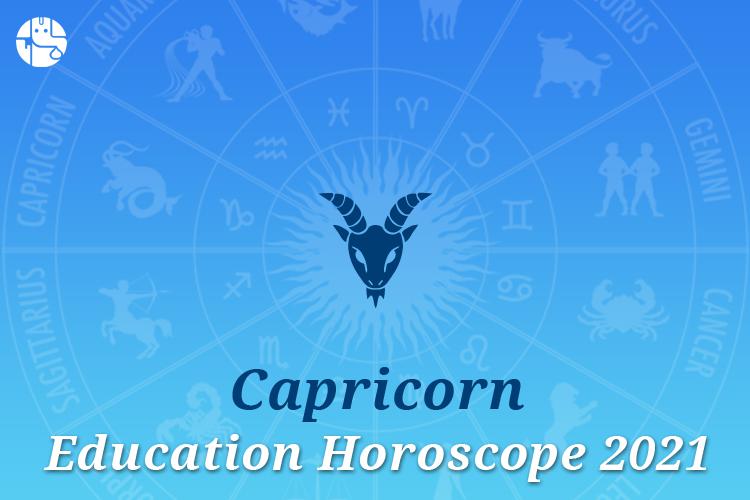 Capricorn 2021 Education Horoscope: Favorable year for appearing in competitive exams!
According to the Capricorn education horoscope 2021, the area of academics and education is also one area that interests Capricorn native in 2021. For good learning, it is very important that retention of knowledge is a must. This area of retention is always supported and enhanced by the transit of Jupiter and the transit of Jupiter is favorable to your zodiac sign throughout the year.

Therefore, if you are appearing for any formal examination or even competitive examination, you can expect a wonderful result, out of your hard work and dedication. According to Capricorn education astrology prediction 2021, Jupiter's transit this year may also enhance the urge to learn any subject with a practical approach. This practical approach may become the foundation to improve your knowledge. Will your determination and hard work help you reach your 2021 targets?
Access your Free Personalized 2021 Yearly Report!
Capricorn Education Horoscope 2021: You are likely to pursue your hobby as formal education!
According to Capricorn 2021 education horoscope, you are likely to have a strong urge to pursue your hobby as your formal education. Such as a major in ancient scripts, History on saplings, foreign languages, occult science, photography, and journalism. You may also show interest in serious topics such as Mathematics, Finance, and Accounting. Even specializing in these areas may be your area of interest. Some of these areas of subjects are likely to be easily understood by students and they will show keenness in pursuing the same. In fact, even after complete formal education, some of you may pursue the above area of subjects. The learning will not only be interesting but even quick, except for the months of April, May, and June 2021. These three months can slow down the learning skill according to Capricorn student horoscope 2021.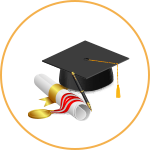 Want To Know Your Career Prospects In 2021
Again, the year may prove to be good for those who have already pursued their habit in the past. This can also include some of the hobbies that are mentioned above, but the application of the same may not have been easy until now. Having said that, you will slowly muster the courage to put your knowledge in practice this year, according to Capricorn education horoscope 2021. There are chances that you may even write on the subject of your interest as a blog and publish it. The year 2021 may enhance your career prospects, go through Capricorn 2021 career predictions to know possible career opportunities. You may even take an interest in making a video and posting some on social media or Youtube.com. This will slowly give you new ideas to apply your knowledge in an innovative way. Such initiatives should not be put on hold, says Capricorn student horoscope 2021.
Thus, not only acquiring knowledge is important to you, but even applying the same will interest you this year. In the process of application, you may slowly master the subject with steady progress. Thus, the year 2021 may have some exciting moments, as per Capricorn education horoscope 2021.
With Ganesha's Grace,
The GaneshaSpeaks.com Team

Day Guide
Comprises of events likely to happen, hourly guidance & precise timeframes

Life Meter
Know the percentages of different aspects of your physical and mental state

Compatibility
Check out how well will your wavelengths with others match