2021 Career & Business Horoscope For Aries Sun Sign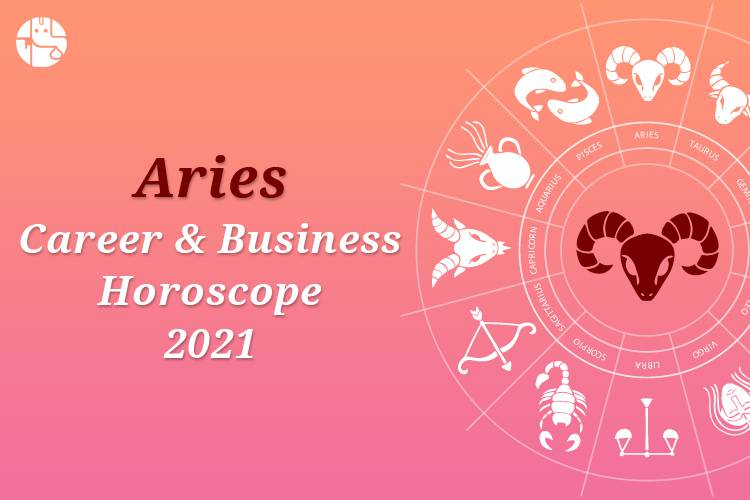 Aries Career Horoscope 2021: You Will Be Filled With Ideas
By the grace of Jupiter's transit through Aquarius, the year 2021 shall begin on a very positive note for your career and profession as per Aries career and business horoscope 2021. There are planetary recommendations for when you go to a meeting or when you discuss with new people about business progress. You will not let your emotions ride you, and you will be highly rational.

In this period, you will have N number of ideas to improve the quality of your career. However, there will also be some days in which you will face some difficulties and issues related to the execution of business ideas and tactics. But, believe, this is just a passing phase. As per Aries 2021 career horoscope, you will come across a good number of opportunities this time. To know how successful you will be in the year 2021,
access the Free Personalized 2021 Report!
The yearly horoscope shows that planetary situations from mid-May 2021 till the end of July 2021 may turn a bit negative. Aries career horoscope 2021 shows this period requires special care and precautions related to work. In this period, you might find yourself exhausted. Sustained hard work and doing things methodically would be the right way to achieve the desired level of success during this period. Here, your relations with your associates are likely to get disturbed. Overall, you may find yourself very busy with various types of professional matters.
Aries Business Horoscope 2021: You Will Get More Energised
From the beginning of August 2021, planetary situations will turn in your favour. If you have a positive mindset, then you will be able to grab onto every opportunity. This period will bestow you with new things that will give you a lot of accreditation, acclaims, and rewards. By designing a methodical and organized approach, the good news is something you will bring to yourself daily. Your positive outlook will also rub off on your workmates, such a good thing that will be. Business journeys during this period will meet your level of expectations and the bar you have seen according to the business objectives, according to Aries career horoscope 2021 predictions.
From October 2021 to November 2021, you may have to multitask to meet your goals. This may bring some frustration level but pull your socks as this is the best time to pull all benefits about a business. In this period, you will require more energy to accomplish your undertakings. A systematic and planned approach will help you complete your task in a limited time by Aries business horoscope 2021. There will be a need to do something extra to get the desired outcome and meet the level of expectation shows the yearly astrology prediction.
Aries Career Horoscope 2021: An Overview
Being meticulous would be the proper approach during this year. Sustained hard work and doing things methodically would be the right way to achieve the desired level of success during the year. You will get the much-desired results in the profession but you will have to work really hard for the same as per the Aries 2021 career horoscope.
With Ganesha's Grace,
The GaneshaSpeaks.com Team

Day Guide
Comprises of events likely to happen, hourly guidance & precise timeframes

Life Meter
Know the percentages of different aspects of your physical and mental state

Compatibility
Check out how well will your wavelengths with others match
Check Articles For Other Areas Of Life as well: