Scorpio Horoscope 2020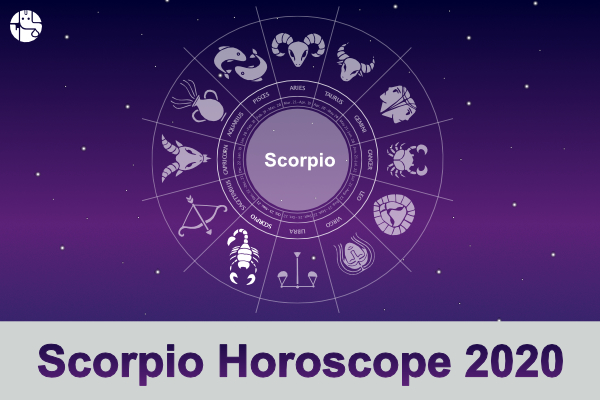 Scorpio Horoscope 2020: You May See The Lady Luck Shining Brightly Upon You
According to the Scorpio Horoscope 2020, this year you start on a beneficial front. The ruling planet of your sign; Mars, is in such a position that yields progressive occupational and financial growth to those who belong to the sign. One yearns for financial growth to sustain the upcoming challenges of life, no more worrying about this factor for the Scorpio 2020 Horoscope. Here, two important planets; Saturn and Jupiter along with Mercury align with the earth sign Capricorn. Saturn being an individual planet and is the ninth house, which indicates fortune. Thus, Lady Luck is sure to shine on those who work hard. The positioning of Saturn suggests being extremely cautious in day to day affairs such as crossing a road. While on the other hand, Jupiter keeps transiting in Capricorn for the better part of a year as Jupiter keeps protecting one's interest. A business trip for an executive or salesperson is seen happening in the near future, says your 2020 Scorpio Horoscopes.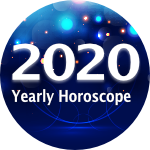 Know About Your Life In 2020 Based On Your Birth Details
Get Free
2020 Yearly Report Now
Scorpio Horoscope 2020: Major Transitions In Store For You!
The movement of Saturn and Jupiter proves to be supportive as well as beneficial for you, in accordance with the forecast in your Scorpio Horoscope 2020. A time frame from the beginning of the year to the end of February seems to be productive and progressive. The occupational front may mellow in mid-February but do not lose hope. Working continuously may yield desired results. Mercury moving in retrograde mode enters a fixed nature and the last of the air sign, Aquarius, from March 5. From March 10 onwards, Mercury is in direct motion. Thus, the movement of Mercury and Aquarius may bring some stagnation. However, keep moving forward with vigor and relentless efforts for they shall be rewarded. Saturn enters Aquarius through movement in the Fourth House. Transiting Saturn has a direct aspect over the tenth house. This transition brings on a challenging front, thus, working with due diligence can overcome the obstacles that come your way. Your 2020 Scorpio Horoscope asks you to be careful of your health and family for they are a huge part of your life. Without you, their life might be as empty as it can be. Therefore, take care of yourself for them.
Scorpio Horoscope 2020: Challenges Everywhere!
The beginning of July sees the hustle and bustle of planets. Saturn starts to move in a retrograde mode and enters Capricorn. Thus, both Jupiter and Saturn transit in retrograde through the third house. According to Scorpio Horoscope 2020 Prediction, such a movement of planets can lead to certain fruitful activities. No financial loss or gain is witnessed during this time. However, from the end of September, Saturn comes directly in motion along with Jupiter. Ruler of this sign Mars enters in its own sign Aries and becomes retrograde from September 10. Mars moves through the sixth house. Thus, three planets have an impact over the ninth house. This challenging phase can be overcome by utter concentration and focus. Your 2020 Scorpio Horoscope says this phase indicates progress, productivity, and efficiency. Don't lose hope for after every sunset, there is a sunrise. There is always something better for you if things do not go as planned.
Scorpio 2020 Horoscope: Key Transits For 2020
Ruler of your sign Mars enters own sign Aries from 29th June.

Mars becomes retrograde from 10th September.

Mars becomes direct from 14th November

Venus enters a dual nature air sign Gemini from 4th April.

Venus becomes retrograde in Gemini from 13th May.

Venus becomes direct in motion from 25th June.

Saturn is in Capricorn. From 23rd March Saturn enters its other sign Aquarius.

From 11th May Saturn becomes retrograde in Aquarius.

From 2nd July Saturn moving in retrograde mode again enters earth sign Capricorn.

From 29th September Saturn becomes direct in Capricorn.

From 18th December Saturn again enters fix nature last of air sign Aquarius.

Jupiter is in Earth sign Capricorn. Jupiter becomes retrograde from 15th May

Jupiter becomes direct from 13th September

Jupiter enters a fix nature last of air sign Aquarius from 20th December
With Ganesha's Grace,
The GaneshaSpeaks.com Team
2.5

out of

5

based on

4

reviews.
Overall rating:
Check Articles For Other Areas Of Life as well:

Scorpio Marriage Horoscope 2020

Scorpio Career & Business Horoscope 2020

Scorpio Finance Horoscope 2020

Scorpio Love & Relationship Horoscope 2020

Scorpio Health Horoscope 2020

Scorpio Wealth & Property Horoscope 2020

Scorpio Education Horoscope 2020

Day Guide
Comprises of events likely to happen, hourly guidance & precise timeframes

Life Meter
Know the percentages of different aspects of your physical and mental state

Compatibility
Check out how well will your wavelengths with others match