Libra Horoscope 2020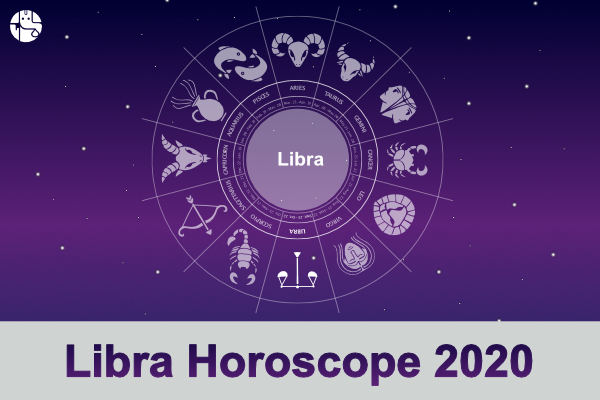 Libra Horoscope 2020: The Road Is Progressive Ahead
The presence of major planets like Jupiter, Mercury and Saturn in the fourth house denotes that a major change is in the offing. So, get ready to ride the train of success.
According to the Libra Horoscope 2020, everything you ever dreamt of might come true. Your hard work and talent will take you places. Financially, things will start looking good. Even your career is all set to take a leap. However, you are reminded that nothing compares to hard work.
You need to keep working hard to get the desired results because only with constant effort and perseverance can one achieve the great things in life, says Libra Horoscope 2020 Prediction.
Libra Horoscope 2020: Road Blocks On The Path To Progress.
Because Saturn is placed in the tenth house and has a major influence on your sun-sign, you may face a few challenges this year, says Ganesha. After all, no pain, no gain, right? These challenges will only hone your personality and prepare you for a better life ahead. Your Libra 2020 Horoscope says that you need to accept the challenges and push yourselves to work harder. The tougher you are, the easier the journey will be. All you need to do is to stay positive. This will be a great thing for your career and other things in life as well.
If you make use of your patience and intelligence, you can cross the hurdles and reach the milestones. Get your personalized Free 2020 report and know how you can climb the ladder of success in your career.
Libra Horoscope 2020: Venus All Set To Reign In Positivity
The ruler of your sign, Venus will be moving favourably till the first week of February, as per the astrological findings in your Libra Horoscope 2020. This movement of Venus will definitely brighten your future prospects. Around the same time, wily Saturn will be entering Aquarius as well. The shifting of Saturn into the fifth house is likely to benefit people in business more than anyone else. People involved in any sort of business will get a major boost in their growth possibilities. Overall, people affiliated with business will have a great year ahead. Not just in terms of profit-making, but also with respect to the overall growth of the business.
2020 Libra Horoscope: Income Will Increase; But You Also Need To Plan Your Finances Carefully
According to the Libra Astrology 2020, all the goal-oriented individuals will find a steady rise in their income. Multiple sources of income will be generated this year. The opportunity to invest will also present itself. Go ahead and make very good use of it. However, just because things look great, you should not forget to plan. Figuring out your yearly budget and working towards saving more and more every month has to remain your primary goal.
Keeping all your financial liabilities in mind and practically taking decisions on spending your money will be beneficial for you in avoiding losses. Get your Free personalized 2020 report to know the guidelines for betterment in your finances.
From around end of June, Mars enters its own sign, Aries and moves through the seventh house. This is in opposition to your sign. As per the 2020 Libra Horoscope Prediction, day to day activities will not move smoothly now. Hence, the savings. You must work on your self-esteem too. This will help you keep your cool even during the toughest of times. The second half of the year will be rather average.
LIBRA 2020 Horoscope- Key Transits 2020
Jupiter is in Earth sign Capricorn during the first quarter of the year 2020. Jupiter becomes retrograde in Capricorn from May 15, 2020.

On September 13, 2020, Jupiter becomes progressive in Capricorn.

The progressive Jupiter will directly transit in a fix nature air sign Aquarius from December 20, 2020.

Saturn is also in Earth sign Capricorn during January and February 2020. From March 23, 2020, progressive Saturn directly transits in Aquarius.

From May 11, 2020, Saturn becomes retrograde in Aquarius.

Retrograding Saturn will transit in Earth sign Capricorn on July 2, 2020.

Saturn becomes progressive in Capricorn from September 29, 2020.

Progressive Saturn directly transits in the fix nature air sign Aquarius on December 18, 2020.
Based on your Moon sign the position of transiting planets will be different and thus, the results will also be varied.
With Ganesha's Grace,
The GaneshaSpeaks.com Team
5

out of

5

based on

5

reviews.
Overall rating:
Check Articles For Other Areas Of Life as well:

Libra Marriage Horoscope 2020

Libra Career & Business Horoscope 2020

Libra Finance Horoscope 2020

Libra Love & Relationship Horoscope 2020

Libra Health Horoscope 2020

Libra Wealth & Property Horoscope 2020

Libra Education Horoscope 2020

Day Guide
Comprises of events likely to happen, hourly guidance & precise timeframes

Life Meter
Know the percentages of different aspects of your physical and mental state

Compatibility
Check out how well will your wavelengths with others match