Libra Career And Business Horoscope 2020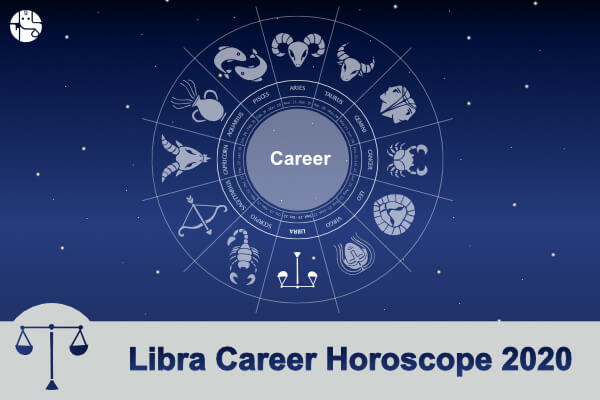 Libra Career & Business Horoscope 2020: No Hocus Pocus, You Just Have To Focus
The parallel movements of big planets like Saturn, Jupiter, and Mercury may bring about new challenges on the work front. According to the Libra career Horoscope 2020, the positions of the planet may seem uncooperative in the beginning, but that does not mean that all is lost. 'Hard-work' and 'focus' must be your constant companions that will help you push through this stage. Your Libra career Horoscope 2020 says that you are bound to get easily disheartened, but learn to channelize that discontent and start towards bettering yourself and enhancing your skills to improve your performance. You may have to tighten your socks when it comes to working. As a lot of deadlines will have to be met, stay focused at all times and try not to procrastinate. In order to enhance your future prospects, work towards improving your performance. You might have to extend your working hours and show to your bosses how big an asset you are to the company. To secure your position, efforts will have to be made, and work will have to be delivered. As long as you stay focused, things won't get so unbearable. Retrogradation of Jupiter and Venus can lead to a dull period in your career. But all is not lost, yet.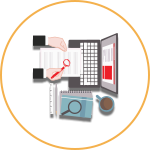 Want To Know More About Your Professional Life in 2020?
GET FREE
2020 Yearly Report
Libra Career Horoscope 2020: Nothing Seems To Be Coming In The Way Of Success
As per Libra career Horoscope 2020 Prediction, Venus comes directly in motion from June 25; things seem to turn for better. This planetary movement holds a lot of significance. Good times seem to have taken your life in a whirl. There seems to be no sort of disturbance on the job front too. Your projects seem promising, and your colleagues look impressed with you. Your Libra Career Astrology 2020 Prediction, nothing seems to be going wrong and this is one of the best phases in your life. You shall be constantly encouraged with higher growth prospects. You might get a lucrative offer from somewhere or even get an unexpected high raise too. It won't harm if you consider leaving your job, and to get a deserving one. The timing couldn't be better. Decisions made in this period, related to work, shall always prove to be fruitful and there's no looking back for you.
Libra Business Horoscope 2020: Business Seems To Be Booming
Those who run their own business seem to be in a happy place! Profitable deals tend to find their way right to your doorstep, and there's nothing you have got to be worried about. Major deals bring in major profits. According to the Libra business Horoscope 2020, this year seems to be extremely generous for you. The positions of the planets seem to be working their magic. Now all that is required is for you to enhance your reputation as an honest and trust-worthy Businessperson. Aim to make quality products and deliver in bulk. This might help the market realize that there's new and un-beatable competition in the league. These steps will help you improve your prospects so that you are noticed. According to the Libra Business astrology 2020 analysis, always proceed with one aim that customers are your king and your business is to please them. Once you are able to put that message across, nothing could stand in your way.
With Ganesha's Grace,
The GaneshaSpeaks.com Team
5

out of

5

based on

1

reviews.
Overall rating:
Check Articles For Other Areas Of Life as well:

Libra Marriage Horoscope 2020

Libra Love & Relationship Horoscope 2020

Libra Finance Horoscope 2020

Libra Wealth & Property Horoscope 2020

Libra Education Horoscope 2020

Libra Health Horoscope 2020

Day Guide
Comprises of events likely to happen, hourly guidance & precise timeframes

Life Meter
Know the percentages of different aspects of your physical and mental state

Compatibility
Check out how well will your wavelengths with others match
Check Articles For Other Areas Of Life as well: