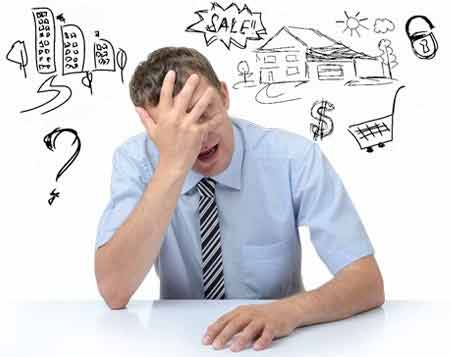 It's all about Money, Honey!!!
Money Matters matter! Whatever you do, at the end of the day, the amount of money you make…matters. Problems in money/ wealth issues cause stress and undue pressure, which you can't really avoid. Our astrologers are here to help you solve all your wealth and money as well as property-related issues. They can forecast your future, provide solutions to increase your income and help you become prosperous.
14-09-2014 to 20-09-2014
As per Western Tropical Planetary Positions
Wealth, Property, Money And Finance
To steer clear of financial problems, you shall have to plan really well, during this week, feels Ganesha. The planetary positions strongly indicate that if you indulge in over spending on luxuries or comforts, you may soon drain your savings. However, if you remain more organised with your finances, and spend prudently, you shall do well. Venus' transit in Virgo also indicates that you should refrain from spending too much money on the people of opposite sex. If you deal in the stock markets, you will need to handle your investments very carefully, this week. To be on the safe side, it would be better if you get the product – Investment Advice, which is prepared by the expert astrologer, basis your Natal Chart, and so it shall be 100% personalised for you. Otherwise, the truth is that it would be best to stay away from any type of speculative activities.

Products By Ganeshaspeaks Team
The science of astrology has been in existence for thousands of years. The aim is to make a conscious attempt to measure, record and predict objective and subjective events by studying the positions of the heavenly bodies at any given time. Changing with the times, GaneshaSpeaks.com has taken this science of astrology to the online world, by providing personalized daily, weekly, monthly and yearly predictions based on planetary positions and horoscopes. Besides, specific areas of life including Career, Finances, Business, Love, Educational, Personal and Property are astutely addressed with customised, tailor-made solutions and reports by GaneshaSpeaks.com team. The erudite team of astrologers at GaneshaSpeaks.com has been tutored by Bejan Daruwala himself.





Products by Panel Astrologers
We at GaneshaSpeaks.com have a host of Panel astrologers, each one specialising in some intricate aspect of astrology or the other. The astrologers take questions from people regarding the problems they may be facing in life or from people who are curious to know what the future holds in store for them and address the problems by making an in-depth study of their horoscopes. They not only point out the causes of the problems in these personalized reports but also suggest remedial measures to be taken to overcome any astrological obstructions that the person may be facing. They offer personalized reports, with solutions, on matters related to education, career, finances, business, job, property, kundali matching, love and marriage, various doshas present in the horoscope, etc.

Testimonials
More than 10,000,000 satisfied customers and counting !!
I had invested a lot of money a couple of years ago but unfortunately none of my investments were bearing any returns, although I was told by some people known to me that they would turn out to be very profitable within a year. That did not happen, on the contrary, the market value of my investments started depleting, causing me great anxiety. Just then one of my relatives suggested that I should seek astrological guidance from Ganeshaspeaks.com. And after buying this product and following the remedies mentioned in it, my investments started bearing good returns. I am extremely happy that I bought this product, and would recommend it to anyone facing such a situation as I was.
- Ramprakash Agarwal – Ajmer.
I recently incurred heavy losses due to bad financial management. My savings and future plans were badly hit. I needed someone to give me unbiased and reliable advice but I didn't know whom to trust. A friend of mine suggested to ask GaneshaSpeaks.com for investment advice. I though to myself, "let's take a chance". I am glad that I ordered the Investment Advice report as now I am more sorted when it comes to investments and financial planning.
- Akash Sheth, Rajkot