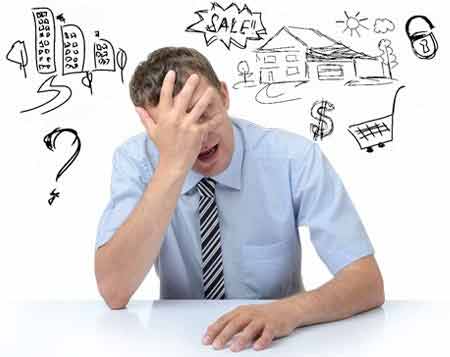 It's all about Money, Honey!!!
Money Matters matter! Whatever you do, at the end of the day, the amount of money you make…matters. Problems in money/ wealth issues cause stress and undue pressure, which you can't really avoid. Our astrologers are here to help you solve all your wealth and money as well as property-related issues. They can forecast your future, provide solutions to increase your income and help you become prosperous.
13-04-2014 to 19-04-2014
Western tropical planetary positions
Wealth, Property, Money and Finance
Although you may have enough money to fulfill your necessities and desires, this week you should make it a point to not spend it recklessly. You don't have to be a miser, but ensure that you don't incur wasteful expenditure. You are strongly advised to spend money judiciously because, in all likelihood, there may be unexpected turns of events, forcing many of you to spend a considerable amount of money at one go. If savings, investments and other monetary issues have been a headache for you, avail Remedial Solutions for Wealth report.

Products By Ganeshaspeaks Team
The science of astrology has been in existence for thousands of years. The aim is to make a conscious attempt to measure, record and predict objective and subjective events by studying the positions of the heavenly bodies at any given time. Changing with the times, GaneshaSpeaks.com has taken this science of astrology to the online world, by providing personalized daily, weekly, monthly and yearly predictions based on planetary positions and horoscopes. Besides, specific areas of life including Career, Finances, Business, Love, Educational, Personal and Property are astutely addressed with customised, tailor-made solutions and reports by GaneshaSpeaks.com team. The erudite team of astrologers at GaneshaSpeaks.com has been tutored by Bejan Daruwala himself.





Products by Panel Astrologers
We at GaneshaSpeaks.com have a host of Panel astrologers, each one specialising in some intricate aspect of astrology or the other. The astrologers take questions from people regarding the problems they may be facing in life or from people who are curious to know what the future holds in store for them and address the problems by making an in-depth study of their horoscopes. They not only point out the causes of the problems in these personalized reports but also suggest remedial measures to be taken to overcome any astrological obstructions that the person may be facing. They offer personalized reports, with solutions, on matters related to education, career, finances, business, job, property, kundali matching, love and marriage, various doshas present in the horoscope, etc.

Testimonials
More than 10,000,000 satisfied customers and counting !!
Although I am not one to spend lavishly and always tend to save some money from what I earn, somehow or the other, my bank balance never grew because some unexpected expense or the other would come up every other month and my savings would fizzle out. On a friend's suggestion I approached Ganeshaspeaks.com for astrological help. I am very pleased to state that the remedies that their astrologers suggested have brought about a complete change in my fortunes, and now I am not only able to budget well, but also I manage to set aside some money for unforeseen contingencies so that I am not taken by surprise. Thanks a lot Ganeshaspeaks.com.
- Manish Tiwari – Jabalpur.
I own two flats, one of which I had rented out eight years ago for a very small amount. I had not raised rent for five years, and then three years ago when I decided to raise the rents, as per the market standards, my tenants, who earlier were very friendly, refused to shell out more on the grounds that they could not afford it. I could not even ask them to vacate the flat so that I could let it out for a higher rent. Unable to decide, I approached GaneshaSpeaks.com and bought this product, and by following the remedies that were outlined therein, things took a dramatic turn last year. My tenant was transferred to Delhi and vacated my flat on his own. Thank you very much Ganesha.
- Mahesh Gupta, Udaipur