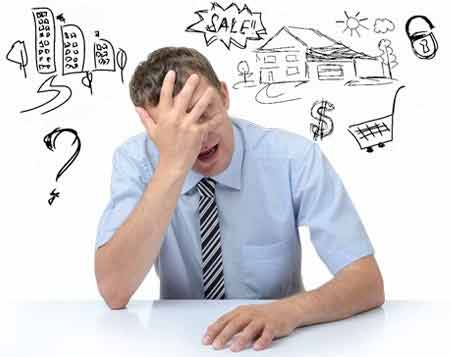 It's all about Money, Honey!!!
Money Matters matter! Whatever you do, at the end of the day, the amount of money you make…matters. Problems in money/ wealth issues cause stress and undue pressure, which you can't really avoid. Our astrologers are here to help you solve all your wealth and money as well as property-related issues. They can forecast your future, provide solutions to increase your income and help you become prosperous.
21-09-2014 to 27-09-2014
As per the Western Tropical Planetary Positions
Wealth, Property, Money and Finance
Until Venus enters Libra, which is going to happen next week, it would be better to avoid taking any financial risks, whether it is lending money to others or taking loans. Overall, for this week, Ganesha observes that things may not be too rosy for the financial and monetary matters. Go slow! Avoid over-expenditure, even if the festive season is round the corner. Anyway, it is likely that unexpected and unnecessary expenses will drain your resources. However, as far as possible, avoid taking loans. You can get Remedial Solution for Wealth from an astrological standpoint – as the remedies are worked out basis your Birth Chart, you shall obtain fully personalised report that is specific to you. If your money is blocked somewhere, you can expect gradual recovery from there. It would be better to postpone making new investments, concludes Ganesha.

Products By Ganeshaspeaks Team
The science of astrology has been in existence for thousands of years. The aim is to make a conscious attempt to measure, record and predict objective and subjective events by studying the positions of the heavenly bodies at any given time. Changing with the times, GaneshaSpeaks.com has taken this science of astrology to the online world, by providing personalized daily, weekly, monthly and yearly predictions based on planetary positions and horoscopes. Besides, specific areas of life including Career, Finances, Business, Love, Educational, Personal and Property are astutely addressed with customised, tailor-made solutions and reports by GaneshaSpeaks.com team. The erudite team of astrologers at GaneshaSpeaks.com has been tutored by Bejan Daruwala himself.





Products by Panel Astrologers
We at GaneshaSpeaks.com have a host of Panel astrologers, each one specialising in some intricate aspect of astrology or the other. The astrologers take questions from people regarding the problems they may be facing in life or from people who are curious to know what the future holds in store for them and address the problems by making an in-depth study of their horoscopes. They not only point out the causes of the problems in these personalized reports but also suggest remedial measures to be taken to overcome any astrological obstructions that the person may be facing. They offer personalized reports, with solutions, on matters related to education, career, finances, business, job, property, kundali matching, love and marriage, various doshas present in the horoscope, etc.

Testimonials
More than 10,000,000 satisfied customers and counting !!
There was a house in an upmarket area that I wanted to buy last year. I even had enough funds to make the down payment, and the builder assured me that as soon as I booked it, he would provide the requisite papers so I could obtain a loan to pay the remaining amount. However, my wife felt uncomfortable about the idea of an immediate purchase. We decided, as suggested by a friend, to try this product to find out the favourable time to buy the house, and Ganesha asked us to wait for another six months, which we did and now we both are happy we waited, as we have received some unexpected funds and did not have to take a loan. Keep it up, Ganesha!
- Vikram Karunakaran, Bangalore.
Current trend in real estate is a bit scary for someone like me who belongs to lower middle class family. But trust my words, GaneshaSpeaks has saved me from incurring huge loss by suggesting me the perfect time for selling my property.
- Mr. Khurana, Punjab