Scorpio Women
(24rd October to 22nd November)

Scorpio Women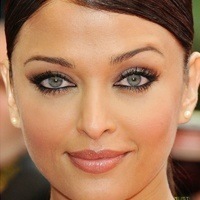 Aishwarya Rai
The Scorpio women are inclined to be demanding, demonstrative and extremely sensitive. The Sign of extremes and intensity, Scorpio symbolises amazing inner charm, beauty and strength. The women born under this Sign may not be a prototype of beauty but they have a fantastic persona and awesome energy levels. To know the passionate Scorpio women better, read on and discover some fine aspects about their personalities.
The Scorpio women are intensely private and only selected few ones will get near to her. Distinct and tight-lipped, these women have a mysterious aura around them, which gives vibrations that they should never be taken softly. They will find out everything about you, but will seldom disclose to you what's going on in their lives. Surely, it takes a lot to win a Scorpio woman's trust.
They concentrate on the core of each matter and never bother about the superfluous. The Scorpio women live in reality and constantly look for clearness, as ambiguity make them feel uneasy.
They want to know everything, and all the time they want to remain in control of the situations.
Power, position and money attract them, and you will frequently observe these brave and stubborn Scorpio women trying to reach their goals even at the cost of sacrificing anything in the process.
Scorpio women are known to be independent, and they don't constantly need someone to be with them in order to lift their spirits. Emotionally, they are very strong and quite capable of taking care of themselves. They value their freedom very much and don't like to be told what they should be doing. So, it's out of question that they would follow someone blindly.
They are quite observant and tend to recall most of the things occurring around them. If you are nice to them, they will remember that and be grateful to you. Never will they forget your acts of kindness. On the contrary, if you are bad or mean to them, they will remember that as well; and in all likelihood, they will try and get even with you.
The Scorpio women have superb reasoning power, which facilitate them to take the right decision at an opportune time. Never will they take decisions in a hurry, which can probably place them in a troubled situation. Because of this wise characteristic, most of their decisions are praiseworthy.
Nothing can push a Scorpio woman from her ground. She has full faith in her choices and won't change them just because someone has advised/ asked her to. She precisely knows where her faithfulness lies and so, she will never make false promises.
Interested in knowing the mysterious and ambitious Scorpio in more detail, please read the
Scorpio Description.
It will greatly help you to understand the people born under the Zodiac Sign Scorpio better.
We also recommend you to read
Scorpio Men
, so that you can have a complete picture about how the people born under the Zodiac Sign Scorpio are.
Are you going to tie the nuptial knot with your beloved?
Get your
Kundali Matching
report to find out whether you should go ahead with your marriage plans or not, which may save you from the future troubles.
You might also be interested to read about
Scorpio Relationship.