Sagittarius Women
(23rd November to 21st December)

Sagittarius Women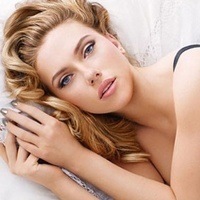 Scarlett Johansson
Honest, idealistic, fun-loving and witty, the women born under the Zodiac Sign Sagittarius believe in deriving meaning from their own experiences and not blindly accepting the popular opinions. Hence, they love to meet people, share experiences, try out different things in order to satiate their need for excitement and novelty. Read on to know more about the Sagittarius women.
Inquisitive and incessantly curious, the Sagittarius women have a philosophical approach and seek truth in all circumstances. Besides, they are versatile, charming individuals who enjoy every experience that comes their way.
They are open-mined and not overly sensitive, and therefore, when criticised, they listen to the feedback carefully, evaluate the comments, make some notes in their minds and try to bring changes if they think are needed. They always want to better themselves.
However, they may not be very careful about how their behaviour and words may affect others. They believe in speaking the truth in its pure form, regardless of how harsh it may be. The Sagittarius women can be very direct in their comments and, more often than not, end up hurting their near and dear ones with their sharp comments.
The Sagittarius women live in the present moment and would not like to be in situations where they have to compromise on their freedom. They would like to be independent, both financially and emotionally.
Besides, they are equipped with foresight and judgement, and have an ability to keep the larger perspective in mind. These confident, resourceful and intuitive ladies will readily initiate new projects and take them forward, putting their organisational skills in use. And if things won't work out, they will quickly go the Plan B.
Well, that also speaks about their impatience. The Sagittarius women want to rush everything through immediately, and hence, their anger flare up even over minor hurdles and temporary delays. Their restlessness, in excess, can cost them dearly at times.
In their relationships, they are reliable and will focus on doing their jobs well. They tend to be boastful and self-centred, though. The Sagittarius women are always conscious about how things will affect them.
If you want to know the energetic and sincere Sagittarius women in detail, please read the
Sagittarius description
. It will indeed help understand the people born under the Zodiac Sign Sagittarius better.
We also recommend you to read Sagittarius Men , so that you can have a complete picture about how the people born under the Zodiac Sign Sagittarius are.
Get your personalised and 100% authentic
Couple Analysis
report to know the compatibility quotient in your relationship.