↑
2015 YEARLY REPORT
Author: GaneshaSpeaks Team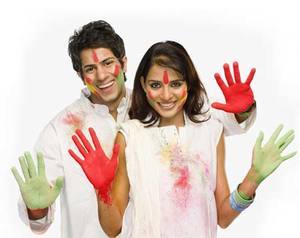 Get a preview of what the year 2016 has in store for you
Uncover what the coming year has in store for you. Be prepared for the highs and lows that you are likely to face in 2016, so that you can handle them better. With this free report, you can anticipate how 2016 is going to shape up for you.
Bird's eye view of the entire year
In the highly unpredictable times, being forewarned about the impending changes or unfavourable circumstances prepares us mentally to face such challenges and is a boon that gives us a head start over others.
Don't let the events catch you unaware…and unprepared!
The 2016 Horoscope gives you an edge to decode the future. Use the guiding light of Astrology to make your future bright by being prepared to grab the opportunities and tackle the challenges effectively.
Report Details
√

Various aspects of your life covered

Get information about various important spheres of your life like love and relationships, career, finance, health, etc. and how they all will shape up in the year 2014.
√

Decode your future

Get valuable insight regarding the areas of life on which you need to especially concentrate your energies for making the most of the coming year and limiting your difficulties. Whether your health is likely to give you trouble or should you be careful of your finances are the type of questions this free report will help you to answer.
Customer Reviews
We have served 10,000,000+ satisfied customers since 2003. Hoping to serve You too !
The best things about the finance reports is that they gives you period-wise forecast, helping you have a short-term view as well as a long-term view. I ordered the this Report and so far the accuracy levels are pretty high. The remedial measures they suggested also seem to be working well. If you want to plan your business and expansion activities, I recommend you to first get any of the business reports before taking the next step. The reports are totally worth the price.
– Indrajeet, Noida
I was not able to get Visa for my aborad studies for the last two years. I purchaed Pursue Overseas study and they gave me predictions & solutions according to my kundali, which helped me to get go to Canada
– Jitendra, Toronto
Why and How
Why should I get this free report?
To get valuable information of how the coming year is going to turn out for you.
To be better prepared to face the high and lows that 2014 has to offer.
To get an edge over others and be mentally prepared to tackle all the challenges that you are likely to face successfully.
How will this guidance be helpful to me?
To be better prepared and not be ignorant of the challenges in the coming year.
Make informed decisions about various important areas of your life like love, relationships, career, finances, health, etc.
Help you to plan the course of your actions and on which areas you need to be more cautious.
Frequently Asked Questions
Will my personal information be kept confidential?
Don't worry! Ours is a very secure system. Plus, as a policy, we do not disclose any of our client details or questions to anyone, at any cost. You can be assured of complete confidentiality. Since you will get your report via email, you don't have to worry about anyone else finding out about this.
Will I be prompted again and again, once I get a Free Report from your website?
Once you take a Free Report from our website, you are deemed as a registered member of our exclusive database. Hence, you will be on our email list and shall get regular, but non-obtrusive, e-mailers about our latest or special offers. However, you always have a choice to un-subscribe from our mailing list. Also, all our emails are customer mail-box friendly! Trust us, we will not spam your mail box ever!
How can I save my 2014 Horoscope Report?
As you order a Free Report from us, apart from the instant answer that gets displayed on screen, we also send across an email with your complete 2014 Horoscope. This ensures that the answers remains with you for future reference, even when you log out. Please ensure you give us an email id that is 100% private yet functional.
Can I avail the same report multiple times and for multiple people?
Yes. You can avail a Free Report any number of times, for any number of people, using the same email id registration. However, we suggest that you urge these people to use their own email ids to get their report, as it will enable them to get their personalised daily horoscope too.
What if I wish to know more regarding a particular area of my life?
After going through our free 2014 Horoscope report, if you wish to have an in-depth and detailed information about any specific area of your life, you are requested to browse the various sections of our website and go through the list of products displayed therein and select the service that you wish to avail. If you have any difficulty in this process, you are welcome to contact our customer care executives on +91 79 61604100 (10:00 AM – 6:00 PM IST, only on weekdays) or email contact@ganeshaspeaks.com
Customer Care
If you face any issue, while interacting with our website, feel free to get in touch with our friendly Customer Care team at 0091-79-3021-5336, during Monday to Saturday, between 10.30 am – 6.30 pm IST(+5.30 GMT). You can also send us an email on predictions@ganeshaspeaks.com