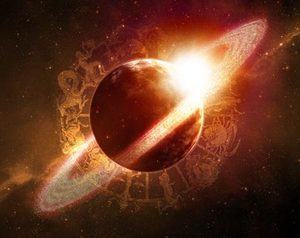 Sade Sati Report
Author: GaneshaSpeaks Team
What is Sade Sati?
When Saturn (Shani) transits the 12th, 1st and 2nd Houses from your Natal Moon, it means that you under the influence of Saturn Sade Sati. This transit takes about 7.5 years to cross these three Houses. Hence, it is called Sade Sati (seven and a half)
What to expect..
Though this transit of Saturn is generally understood to bring stress, challenges and delays, there is an other side to it as well, and is also considered as a learning experience for the self.
Be prepared
Sade Sati is an astrological phase that is often misunderstood. Know the period for each Sade Sati occuring during your life and do all the necessary planning well in advance to handle them effectively.

Report Details

Accurate guidance
The description about the different phases and payas of Sade Sati occuring in your life will prove to be crucial for you.

Tackle the challenges
How you tackle the tough times plays a decisive role in your success. The Sade Sati report will be your strength in this regard.

Testimonials
More than 10,000,000 satisfied customers and counting !!
Myself Ishan i have done MBA with specialization in marketing, after getting 2.5 years of Job experience in FMCG sector i decided to start my own business,at the initial level it was going quite well but soon i had faced lot of problem with my business & i finally decided to close it but one of my family friend gave me suggestion of GeneshaSpeaks.com and with the help of "BUSINESS REPORT 1 YEAR" i moving ahead in my life with the same business. Thanks to GaneshaSpeaks
- Ishan, Canada
Yantra is a different talisman, and I never knew it could be this powerful. I have purchased talismans before from other websites, but never knew about something like this. To be honest, it is difficult to believe in them, but then I was explained the science behind them; I bought one from GaneshaSpeaks. I think it really helped me control my anger. Thanks. I vouch for it.
- Sameer Sachdeva, Punjab

Why and How
Why should I get this free report?
To identify the opportunities and challenges coming your way
To know how Saturn will affect various spheres of your life
To get an understanding of the complexity of life
How will be this guidance helpful to me?
Be mentally prepared to face the problems head on
Take timely decisions and move forward in the right direction
Adjust and adapt, even in the toughest of situations, and be strong
Identify a customised service that shall help you gain further clarity on various aspects of your life

Frequently Asked Questions
Will my personal information be kept confidential?
Don't worry! Ours is a very secure system. Plus, as a policy, we do not disclose any of our client details or questions to anyone, at any cost. You can be assured of complete confidentiality. Since you will get your report via email, you don't have to worry about anyone else finding out about this.
Will I be prompted again and again, once I get a Free Report from your website?
Once you take a Free Report from our website, you are deemed as a registered member of our exclusive database. Hence, you will be on our email list and shall get regular, but non-obtrusive, e-mailers about our latest or special offers. However, you always have a choice to un-subscribe from our mailing list. Also, all our emails are customer mail-box friendly! Trust us, we will not spam your mail box ever!
How can I save my Sade Sati report?
As you order a Free Report from us, apart from the instant answer that gets displayed on screen, we also send across an email with your complete Sade Sati analysis. This ensures that the answers remains with you for future reference, even when you log out. Please ensure you give us an email id that is 100% private yet functional.
Can I avail the same report multiple times and for multiple people?
Yes. You can avail a Free Report any number of times, for any number of people, using the same email id registration. However, we suggest that you urge these people to use their own email ids to get their report, as it will enable them to get their personalised daily horoscope too.
I have got my Sade Sati report. I am very satisfied with the answer. But I want to discuss certain issues with an astrologer. How do I contact an astrologer in your team?
Thanks for the kind words. If you want to discuss certain issue further, you may avail our Speak to An Astrologer service and talk directly to one of our highly experienced astrologers.
What if I want a general analysis of my Kundali?
If you want a general analysis of your Kundali, you may avail Birth Horoscope, which is a free report. For further detailed examination of your Natal chart, you may buy our premium product Janampatri or Birthday Report. We also suggest you to browse the category pages (displayed at the top of the website) and select services that you think will cater to your requirements and help you solve your problems.