Cancer Women
(22nd June to 22nd July)

Cancer Women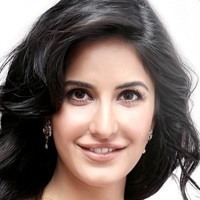 Katrina Kaif
The peace-loving Cancer woman can be very passionate. However, she can be very stubborn and her emotions can be very confusing for others. She can be gentle, affectionate, and agitated at the same time. Hence, keep your calm and composure while dealing with the Cancer women. Read on about their basic characteristics here to understand these complex personalities better.
Her moods wax and wane like the lunar cycle. But the difficult thing for others is that there is no particular pattern in which their moods swing so one can never accurately anticipate what will come next. It is often observed that the Cancer women are prone to pessimism and negative attitude.
The Cancer women are known for building a fortress around their emotions, and they take a lot of time to trust someone and open their hearts. They dislike criticism and rejection and will do everything in their capacity to avoid them. Hence, treat them with love and affection and give them emotional security if you want them to be yours forever.
In case they feel hurt, they can withdraw into a silent spell, go deep into their shells where they are unreachable. However, they will not plan a revenge against the person who has hurt them. They may become extremely irritable but will rarely do anything to hurt you on purpose, because they are very sensitive about the feelings of others.
The Crab women are wonderful cooks! They enjoy cooking for the people they love and when they are in their element, they can give even a professional chef a run for his/her money! They are also good at budgeting and managing money. Neither will they be stingy, nor be spendthrifts. She will save everything that can be used again or has a sentimental value attached to it.
Cautious that they are, the Cancer women will not take impulsive decisions. They will carefully consider all the pros and cons and then make a move. They need to know that what they are doing is right and in their best interests.
The Cancer women are creative and have an artistic leaning. Poetry, music, paintings and the serenity of nature help them relax and unwind. Besides, they help them deal with their legendary mood swings!
Although they are very much capable of looking after themselves and not emotionally weak, they need the reaffirmation that they are loved and needed. It is this assurance that keeps them going and gives them strength to take up difficult tasks.
Want to know the sensitive and sensible Cancer women in detail?
You can read Cancer description. It will surely help you understand the people born under the Zodiac Sign Cancer more deeply.
You may also read
Cancer Men
in order to have a complete picture about how the people born under the Zodiac Sign Cancer are.
Get a 100% Birth Chart based
Love Ask 3 Questions
report from our trusted and expert astrologers and remove obstacles from your love life… Ask NOW!